Health
When Next You Want To Drink Garri, See 7 Ways Of Further Enriching It With Nutrients
When Next You Want To Drink Garri, See 7 Ways Of Further Enriching It With Nutrients
Garri, a carbohydrate-based food derived from the tubers of cassava is by far, one of the most popular food items in Nigeria, and is also a favourite in many other parts of West African countries. It is a widely consumed food amongst Nigerians due to what we can call its 'fast food' status and its relatively cheap price, especially when compared with other food items such as rice, beans, oatmeal, corn flakes, etc. It is also a popular food item amongst Nigerian students amongst which it enjoys being called several names such as 'G-4', 'garium oxide', etc.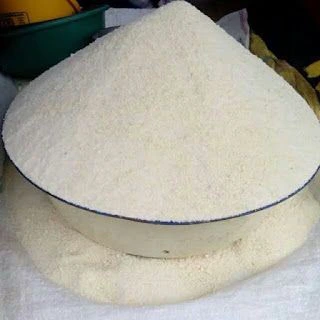 Garri, once considered a food for the lowly in Nigeria, in recent years, has undergone a change of fortune considering the skyrocketing price of many otherwise cheap food ingredients. However, despite this, garri has not lost its appeal to many Nigerians and it is a common sight to see many Nigerians enjoying their garri soaked with chilled water especially on the hot, sunny afternoons. Many Nigerians often demonize garri claiming it does not possess a tangible amount of nutrients that could be beneficial to the body. Many others often claim that it is bad for eyesight.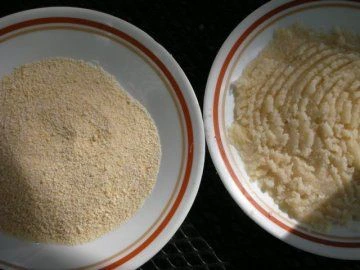 The truth is many of such claims are not scientifically backed up, and until the veracity of such claims is determined, it would amount to a sort of injustice to keep demonizing or defaming garri based on such claims alone. However, if you belong to that school of thought that believes that garri is an unhealthy food option that does not contain body required nutrients or you like your garri not minding whether it is a rich source of nutrients or not, this article would be showing you seven ways you can further enrich your garri and fortify it with other nutrients that would make it worth it.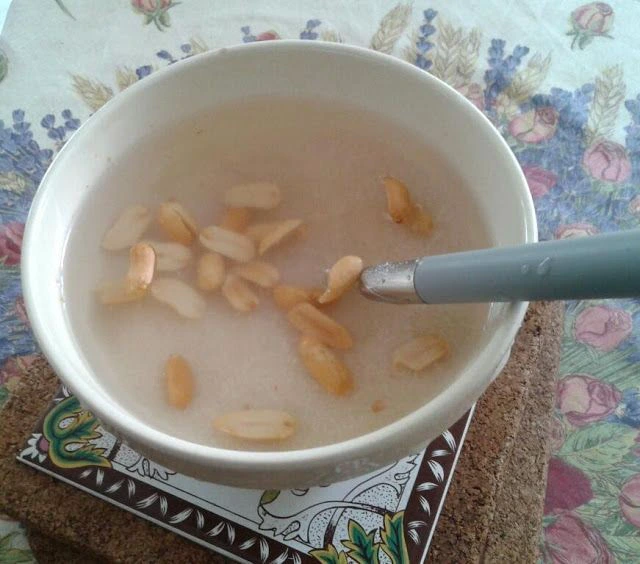 With that in mind, let's briefly consider seven items you can combine with your garri that would enrich it and ensure that your body is being nourished while drinking it. Find them below:
1. Garri+Sugar+Milk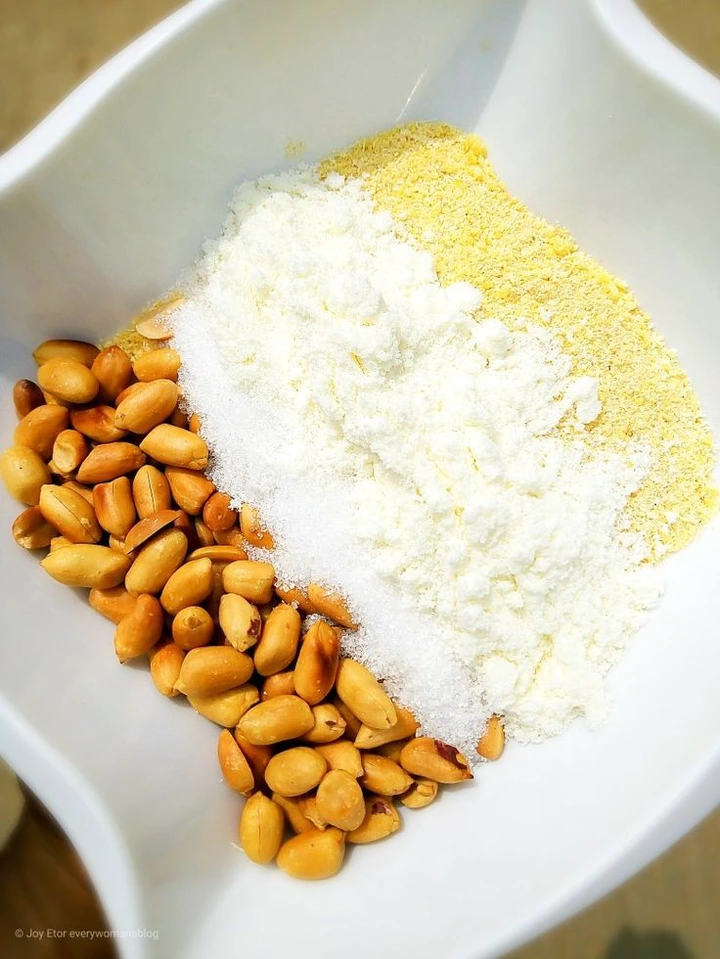 This is by far, one of the most popular ways many people take their garri. The nutrient composition of milk is the magic here as you would be getting vital nutrients in the form of vitamins and minerals.
2. Garri+Sugar+Milk+Groundnut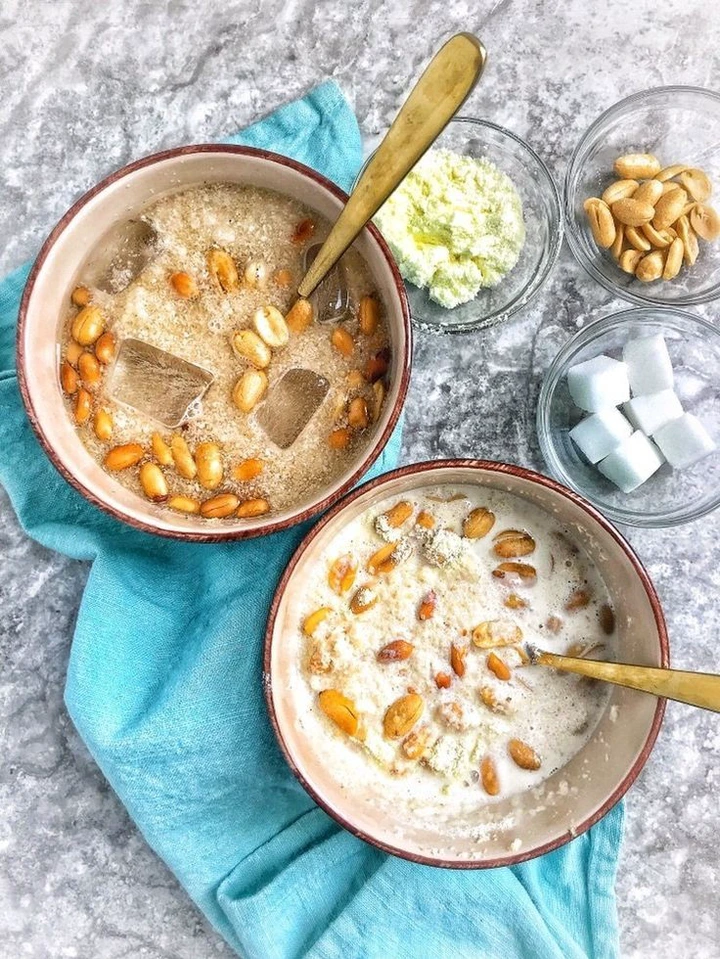 You can go one further and add groundnut to your garri. Groundnut in addition to the milk content would be giving you healthy fats, protein, fibre, as well as potassium, phosphorous, magnesium, and B vitamins
3. Garri+Sugar+Fried Meat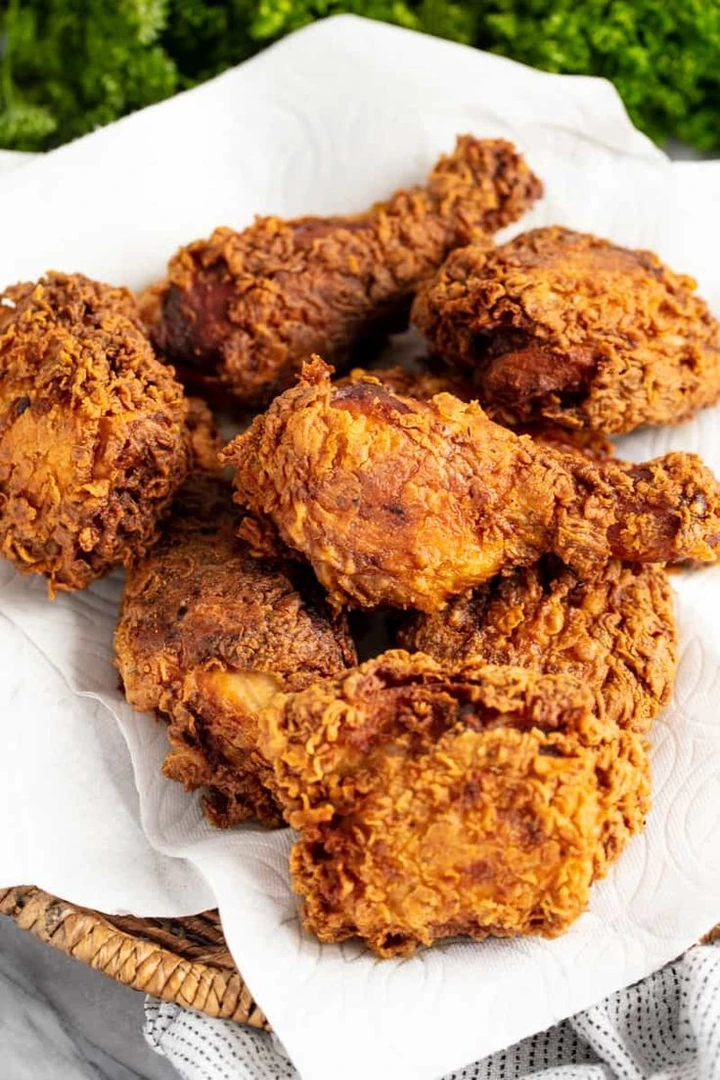 Try this one with chilled water on a hot evening and savour the taste. Whether the meat is white or red, it is a rich source of protein and you would be getting nutrients such as iron, zinc, and B-vitamins.
4. Garri+Sugar+Fried Fish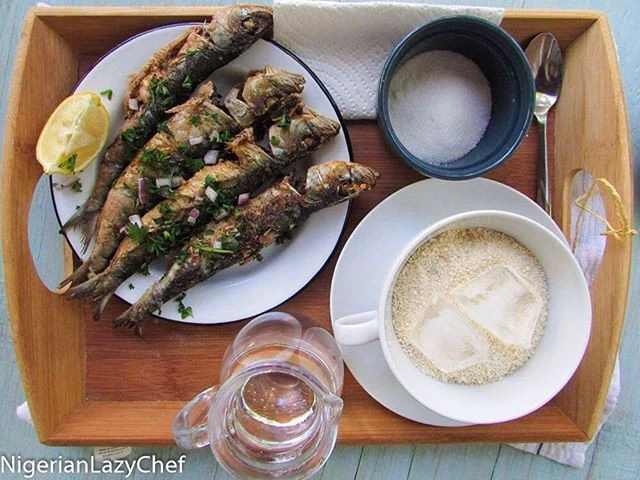 Fried fish has an alluring taste and combining it with your garri would ensure that you're getting omega-3 fatty acids, vitamin B2 and D, iron, zinc, phosphorus, calcium, magnesium and potassium.
5. Garri+Salt+Pear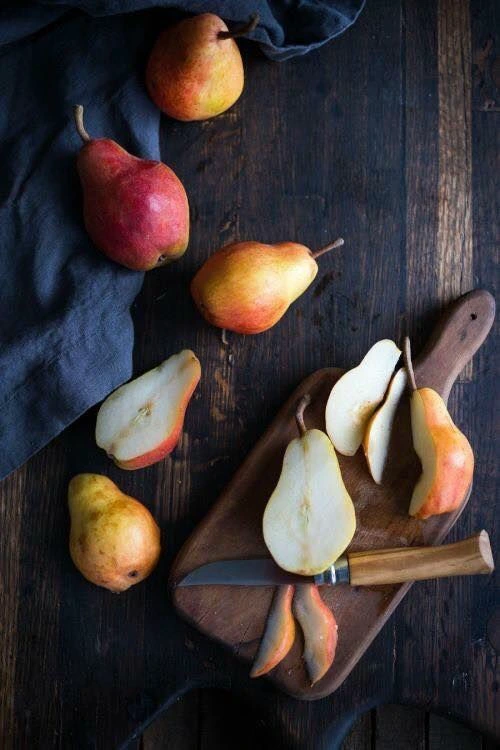 A fibre called pectin is found in pear, which helps to nourish the bacteria in the gut. Apart from this, pears possess anti-inflammatory properties and are rich in vitamins C and K.
6. Garri+Moimoi/Beans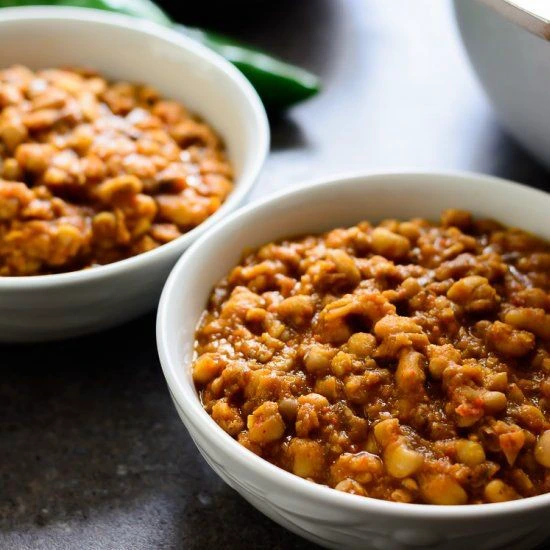 When next you plan on drinking garri, you can also add the alluring taste of either moimoi or cooked beans to it. Not only will it get you filled up easily, but you will also be getting important nutrients.
7. Garri+Coconut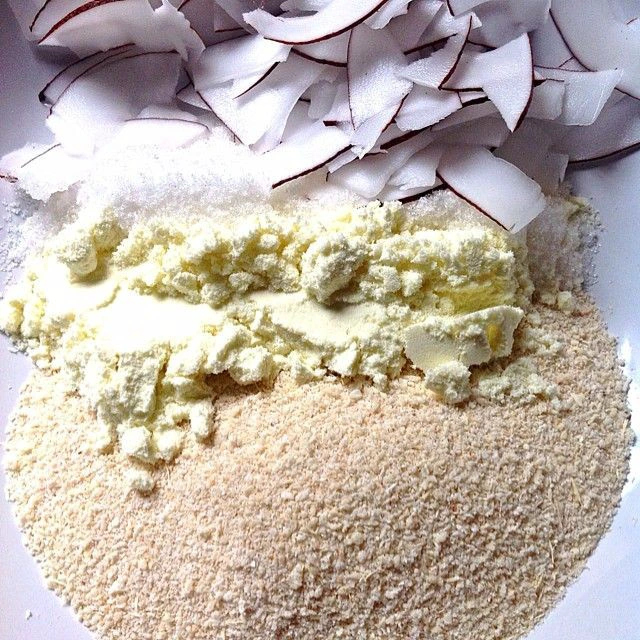 Coconut is another item you can use to enrich your garri, as it contains many nutrients that are of benefit to the health status of the body. It contains protein, copper, iron, manganese, selenium, and B-vitamins.