News
Today's Headlines: Joe Biden Sends New Message To Nigerians Over Homosexuality, Falana Slams Buhari
Today's Headlines: Joe Biden Sends New Message To Nigerians Over Homosexuality, Falana Slams Buhari
"We Will Not Give Southwest Foods"- Miyetti Allah Speaks Again.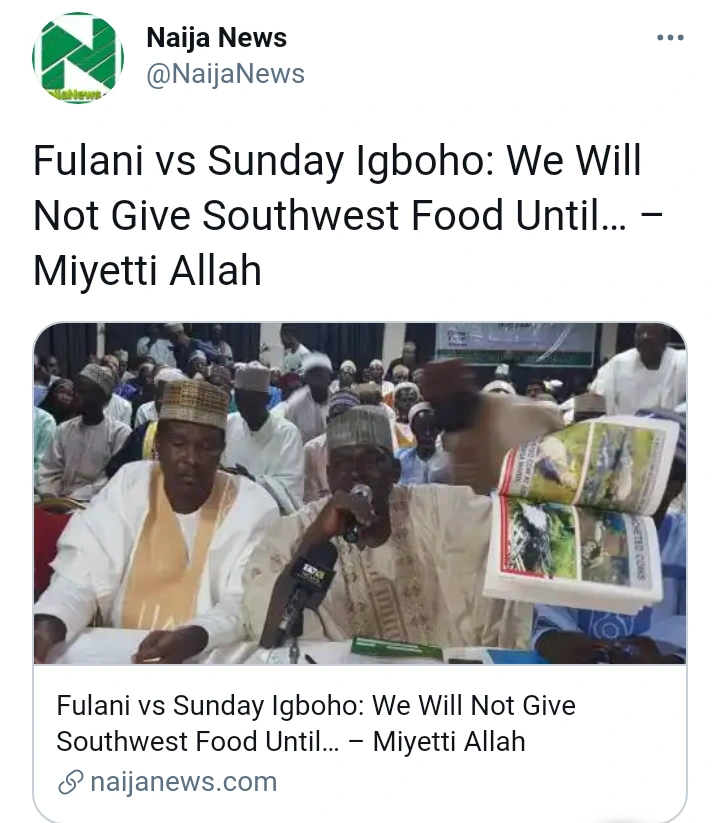 The coordinator of the Kwara State chapter of Miyetti Allah Association of Cattle Breeders (MACBAN), Aliyu Mohammed, has said foodstuff will not be transported to the Southwest through Kwara until the safety of Fulani is guaranteed.
He stated this on Sunday while speaking to Daily Post after a crucial meeting of the association in Ilorin, the Kwara State capital.
Mohammed said the decision to stop foodstuff to the southwest was just a warning to ensure a peaceful operation of businesses by the Fulani and to end the harassment of the tribe in the south.
He also dismissed allegations levelled against the Fulani, claiming that not all of them were criminals, adding "Just as you have in any society where there are good and bad people."
Mohammed insisted that "It is not only Fulanis that commit crimes in the country, but it was sad that everything happening now is heaped on Fulani herdsmen."
The coordinator said the association was ready to fish out the bad eggs in their midst.
Falana Slams Buhari.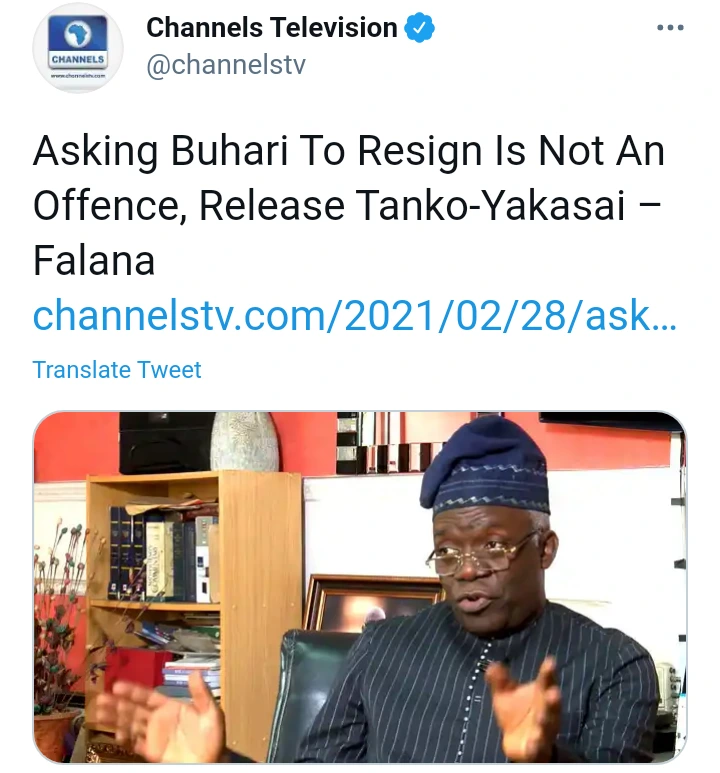 A human rights lawyer, Femi Falana (SAN), says it is no crime for any citizen to call for President Muhammadu Buhari's resignation.
Falana's statement is not unconnected to the arrest of Salihu Yakasai, a former special adviser on Media to Kano State Governor, Abdullahi Ganduje.
State security operatives reported arrested Yakasai shortly after criticizing President Buhari on Twitter.
Reacting to the arrest, Falana condemned the action of the Department of State Services stating that there is no justification for the arrest and detention of Yakassai.
He further argued that in the past those who called for the resignation of former presidents did not get intimidated nor arrested.
Okonjo-Iweala Takes Over as WTO Boss today.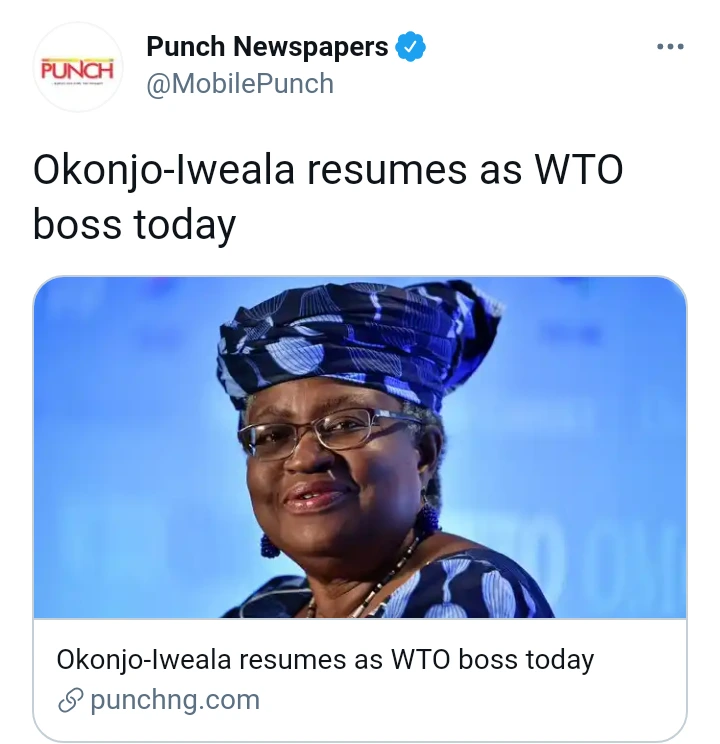 Ngozi Okonjo-Iweala takes over the World Trade Organization on Monday amid hopes that she will spur the beleaguered body into addressing its towering challenges, including the pandemic-fuelled global economic crisis.
The 66-year-old Nigerian former finance minister takes the helm after the WTO was left adrift for seven months following the sudden departure of Brazilian career diplomat Roberto Azevedo last August, a year ahead of schedule.
Following a lengthy selection process, development economist Okonjo-Iweala, who spent 25 years at the World Bank, was finally anointed by the WTO's 164 members on February 15.
From an initial eight candidates, she was the clear favourite among the last two standing in November. However, her appointment was delayed by former US president Donald Trump blocking her nomination.
The arrival of his successor Joe Biden made it possible for her to receive the consensus backing required to end the impasse.
Joe Biden Sends New Message To Nigerians Over Homosexuality.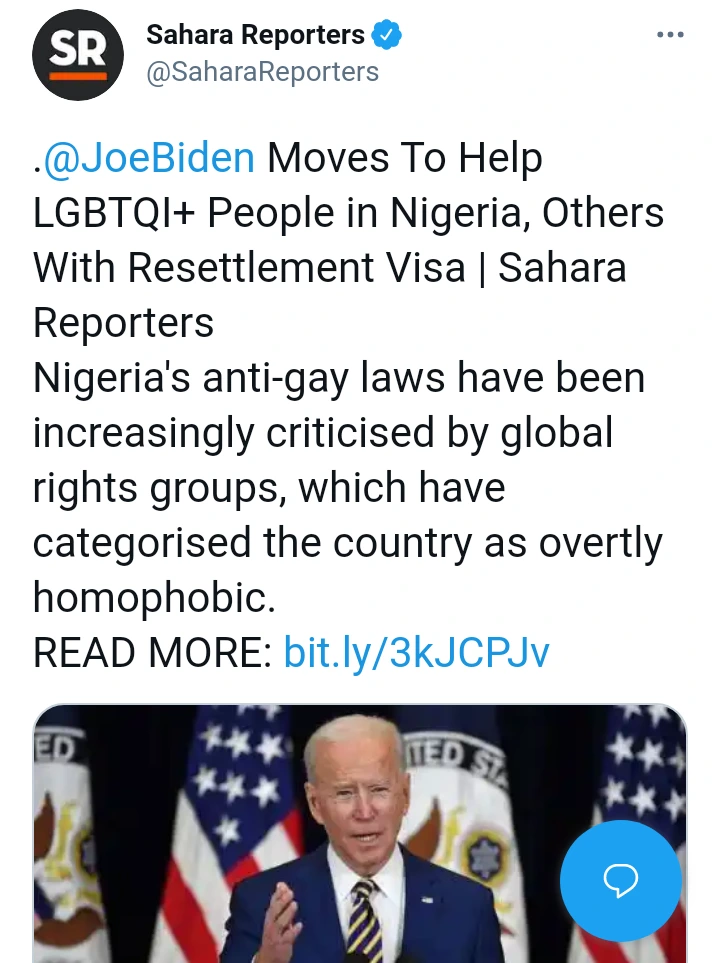 President Joe Biden has issued a presidential memorandum aimed at expanding protection of the rights of lesbian, gay, bisexual, transgender and queer and intersex (LGBTQI) people in Nigeria and worldwide, including potentially through the use of financial sanctions.
Nigeria's anti-gay laws have been increasingly criticised by global rights groups, which have categorised the country as overtly homophobic.
Recall that Ex-President Goodluck Jonathan signed the Same-Sex Marriage (Prohibition) Act in January 2014, prescribing between 10 to 14 years in prison for cohabitation between same-sex sexual partners, public show of same-sex relationship, registration, operation or participation in gay clubs, societies and organisation, amongst others.
As a predominantly conservative country, it is unlikely that Nigeria would revisit its anti-gay marriage law to strengthen bilateral relations with the United States.
In a memo issued in February, Biden had threatened "swift and meaningful" responses, including financial sanctions against countries found guilty of human rights abuses of LGBTQI+ persons.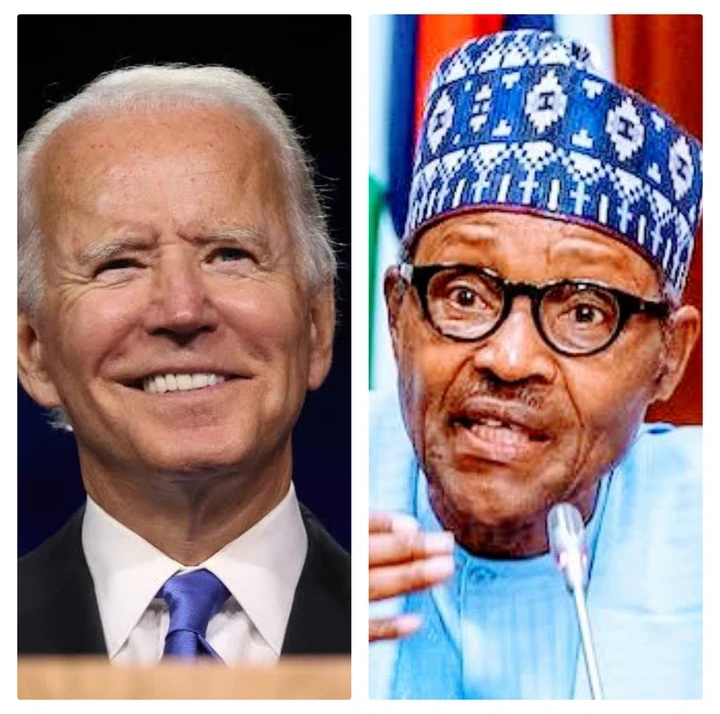 Do you like Winnaijatv? We count on you! Follow us on Googlenews, And get 1k.
Click Here,
and Click the Star.