Life Style
'Tell Fulanis in the North that I prepared this meal without Zobo, Onions and tomatoes' – Lady says
'Tell Fulanis in the North that I prepared this meal without Zobo, Onions and tomatoes' – Lady says
Many Nigerians in the south have continued react to the news that food supplies from the North are no longer coming to the south.
This is as a result of the ongoing crisis in the country involving killer Fulani herdsmen which made some states in Southern Nigeria to give an eviction order to Fulani herdsmen.
Food items like Onion, tomatoes and groundnut are reportedly getting scarce in Southern Nigeria.
A lady by name Ada King has posted a video of a meal she prepared and said that she didn't prepare the meal with any of those things from the north.
She took to her Twitter account to say this and it reads below.
"I just want to remind the Fulani Northern Cabals that, this Soup wasn't prepared with Kunuzaki, Zobo, Onion, Tomatoes, Wheat or Groundnut."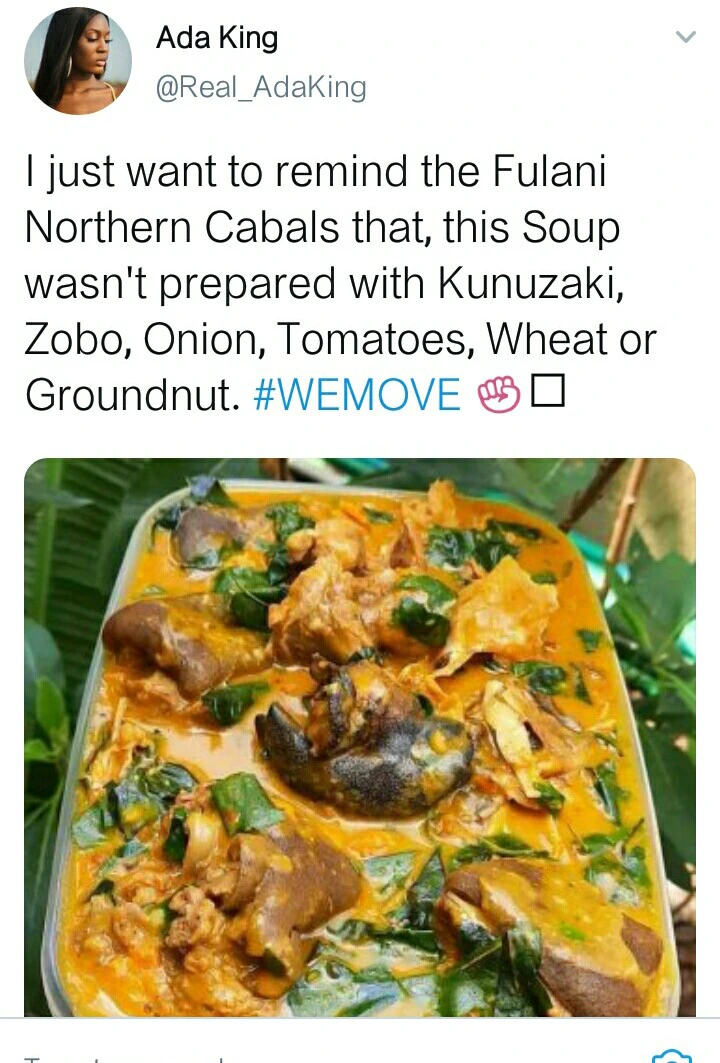 Some of her followers have shared their opinion on this, see what they said below.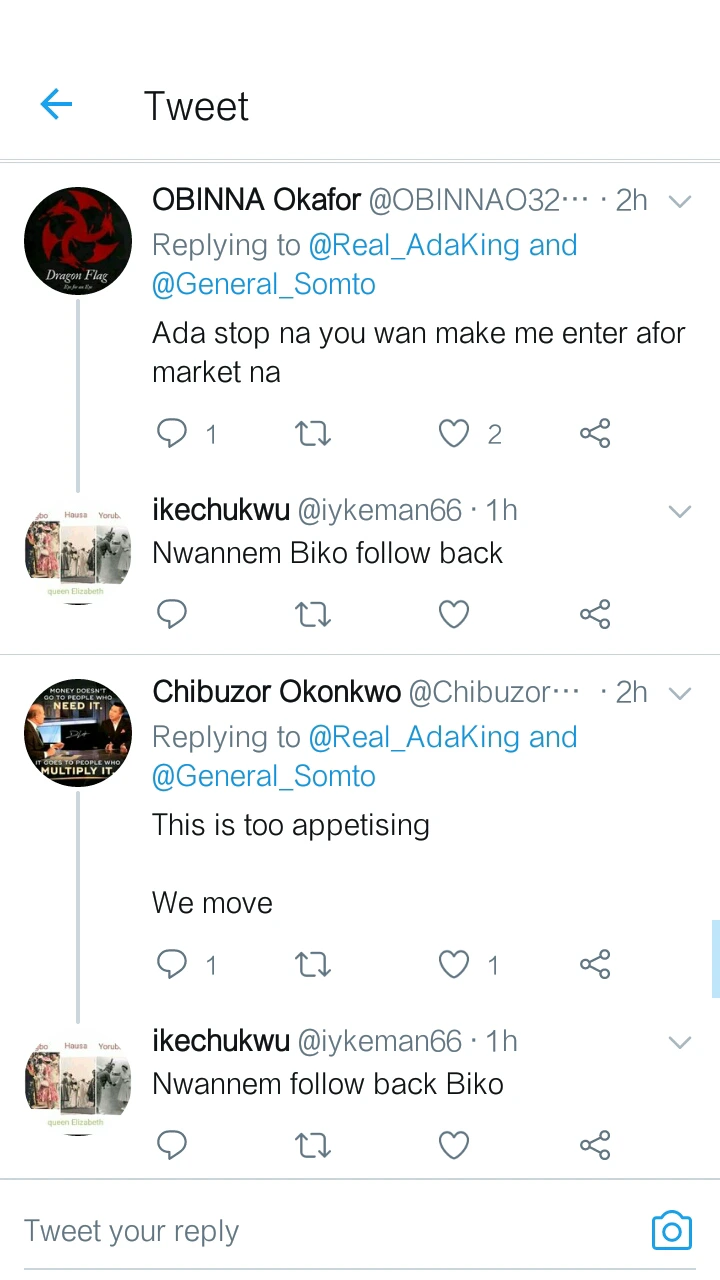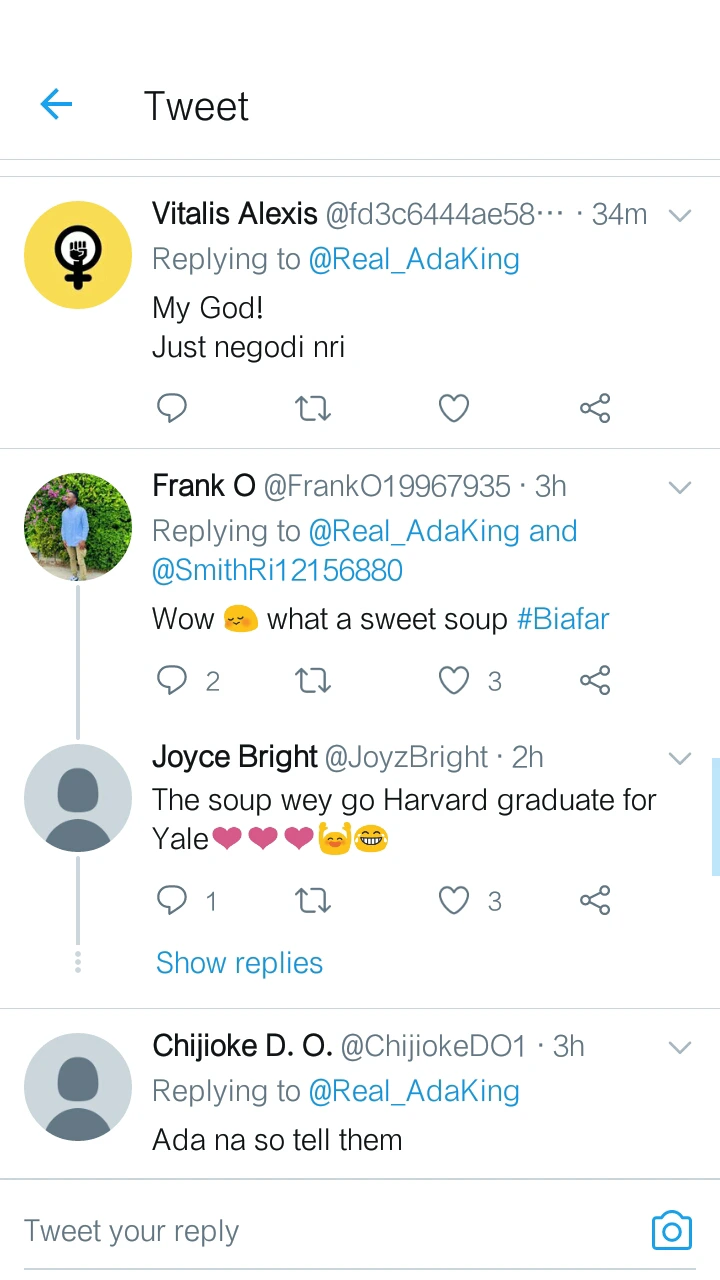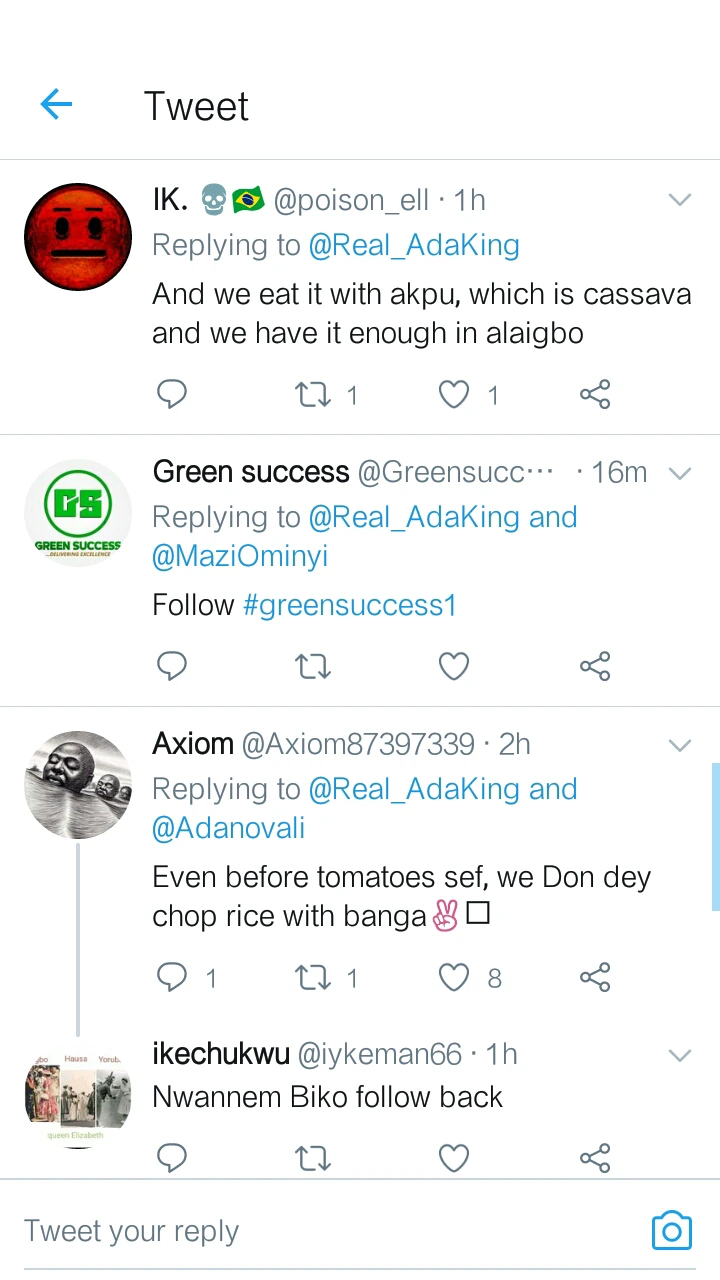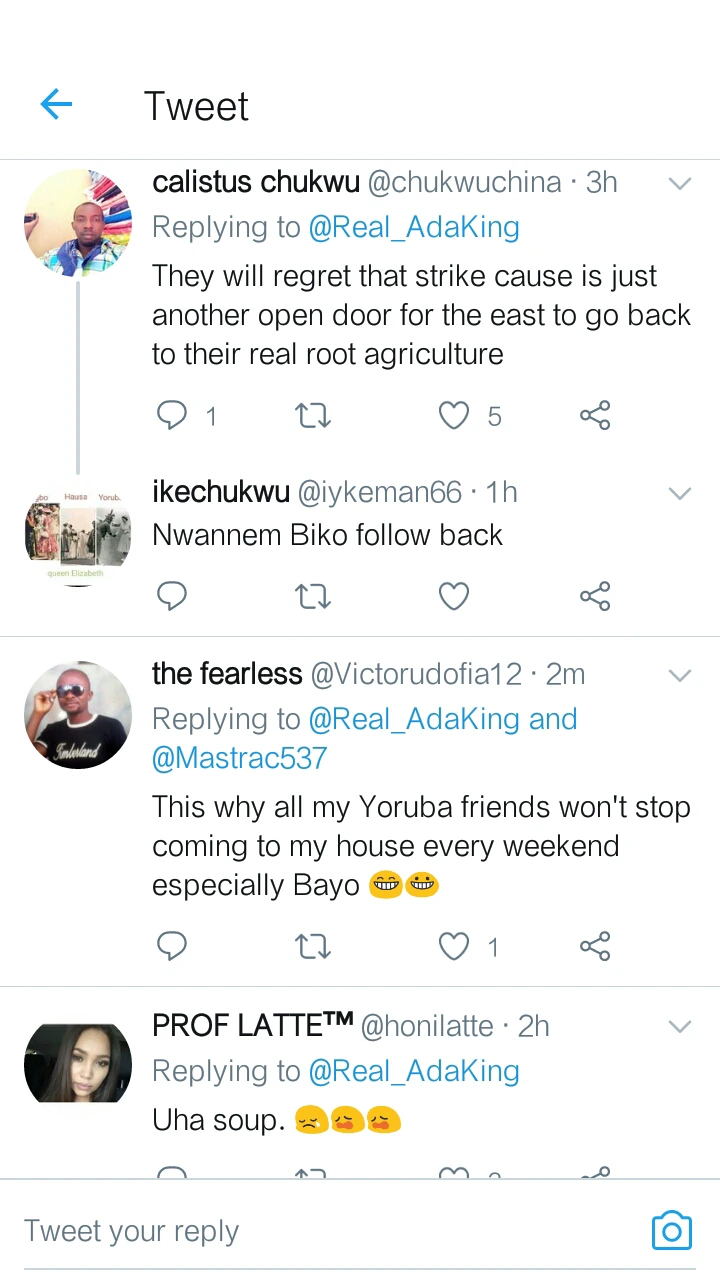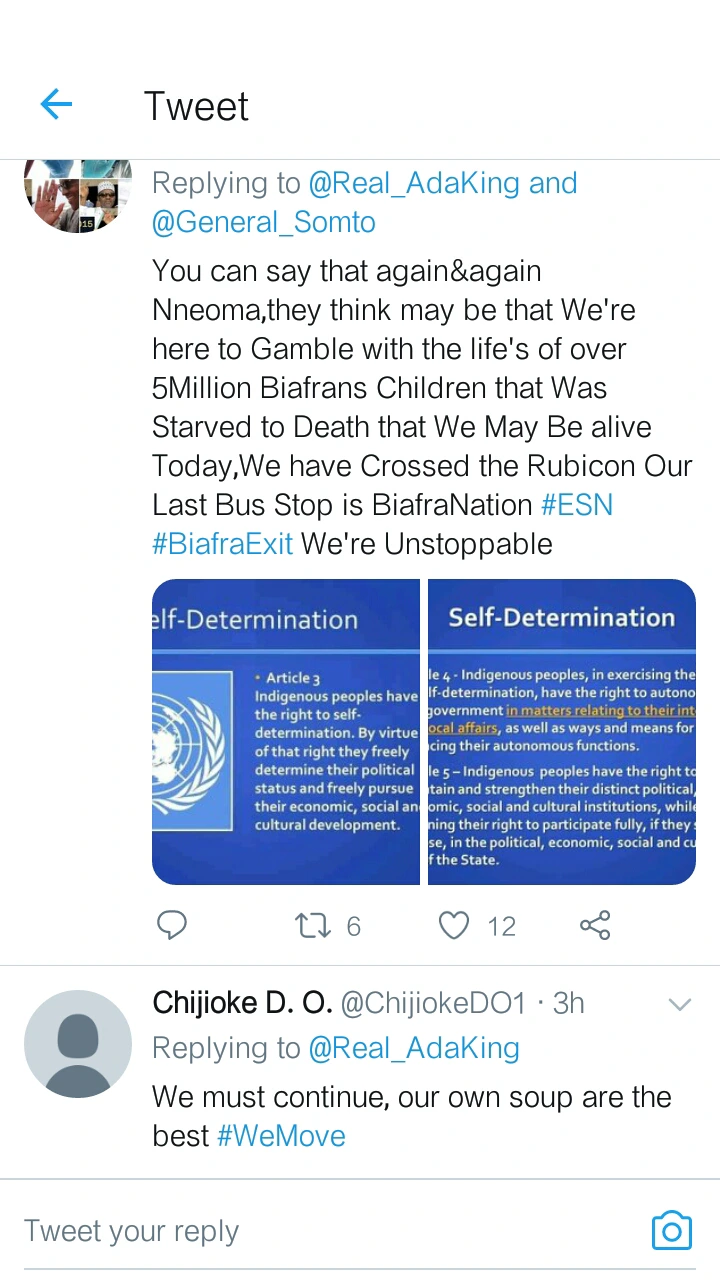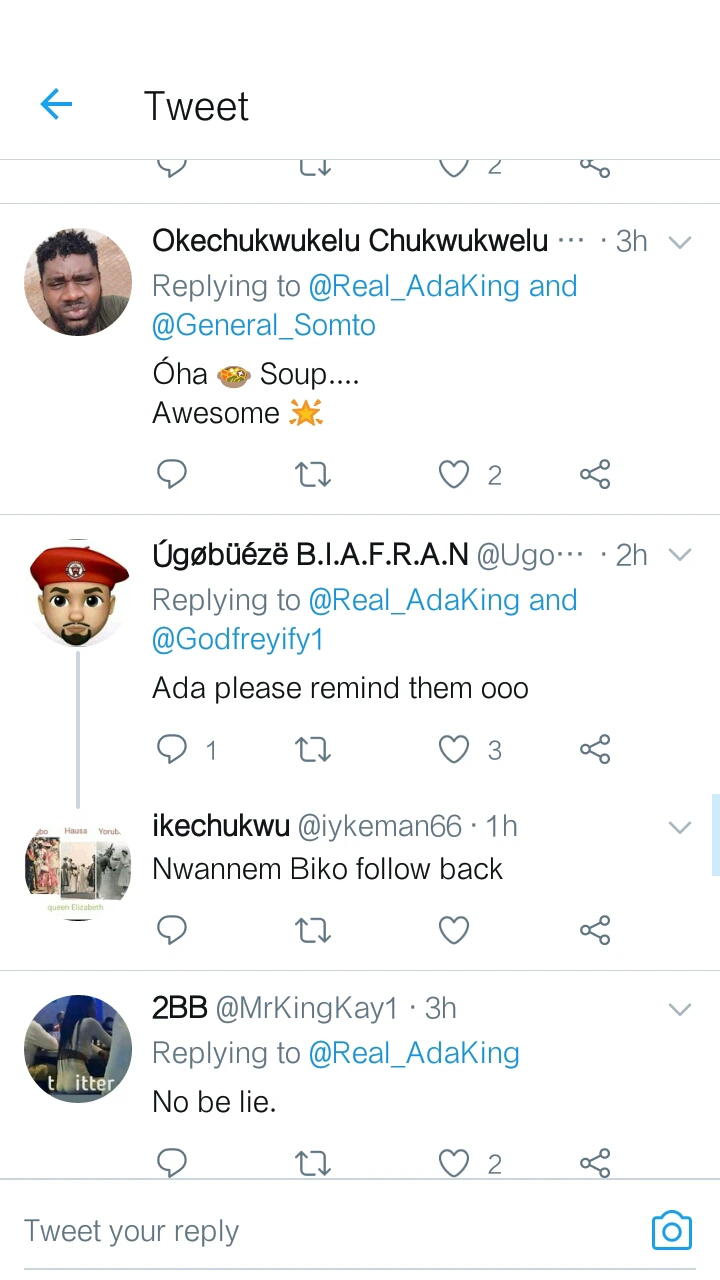 Do you think that this move by Northerners is good for the overall unity of the country?
Can the South survive without these items from the North?
Please share your thoughts through the comment section and also share this post.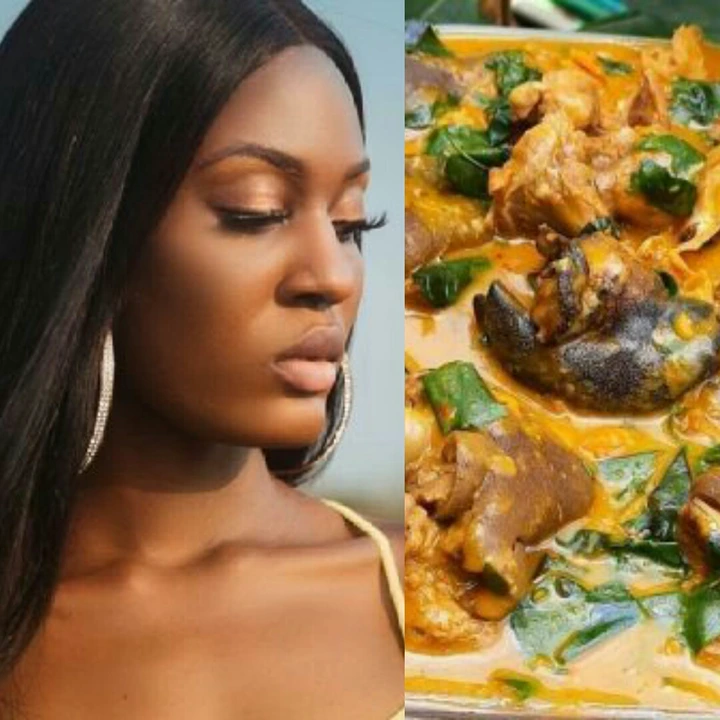 Do you like Winnaijatv? We count on you! Follow us on Googlenews, And get 1k.
Click Here,
and Click the Star.