News
See What Senator Shehu Sani Asks Northern Governors That Got People Talking On Social Media
Senator Shehu Sani recently wrote on his verified Twitter account that 'Dear Northern Governors, if SARS is working in the North
See What Senator Shehu Sani Asks Northern Governors That Got People Talking On Social Media
Senator Shehu Sani recently wrote on his verified Twitter account that 'Dear Northern Governors, if SARS is working in the North why hasn't kidnappings and killings by Bandits and Terrorists continues unabated?' This has brought about a lot of comments from people on social media.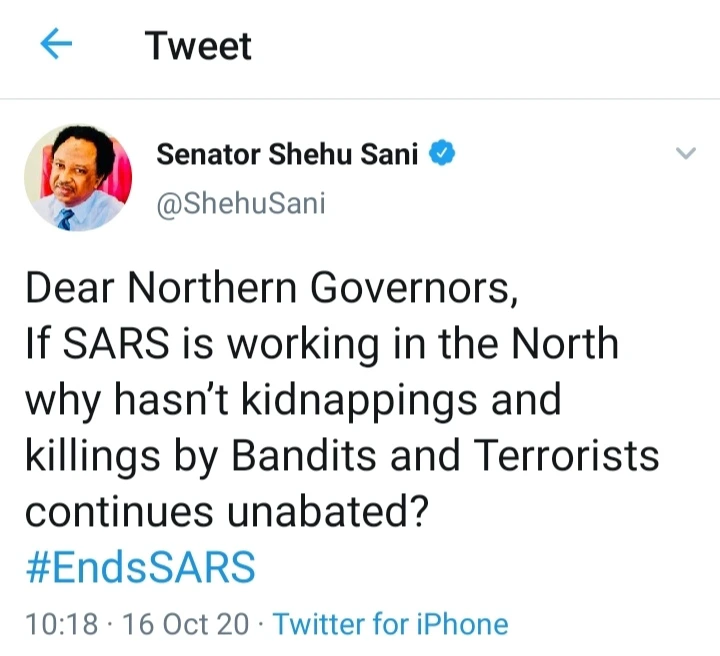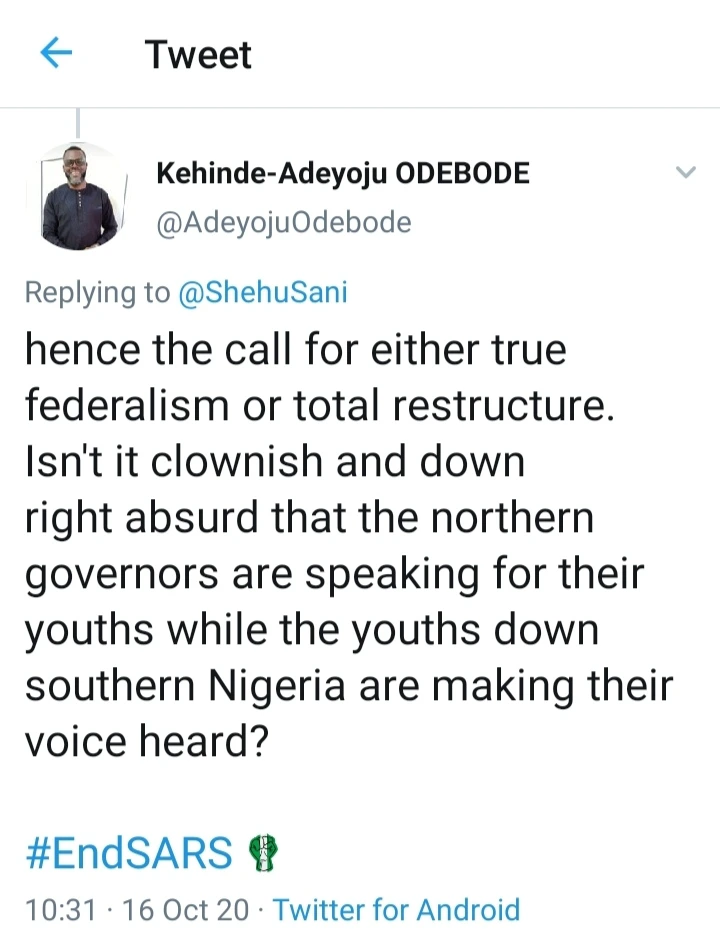 Kehinde Adeyoju Odebode on his twitter handle said hence the call for either true federalism or total restructure. Isn't it clownish and down right absurd that the northern governors are speaking for their youths while the youths down southern Nigeria are making their voice heard?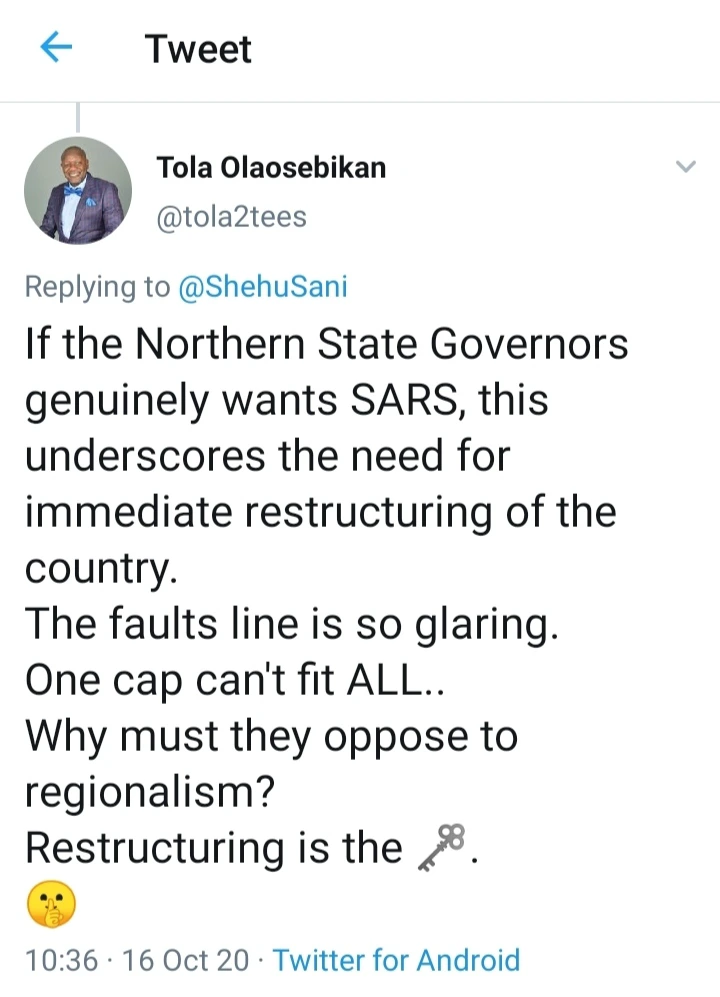 Tola Olaosebikan on his twitter handle said if the Northern State Governors genuinely wants SARS, this underscores the need for immediate restructuring of the country. The faults line is so glaring. One cap can't fit all. Why must they oppose to regionalism? Restructuring is the key.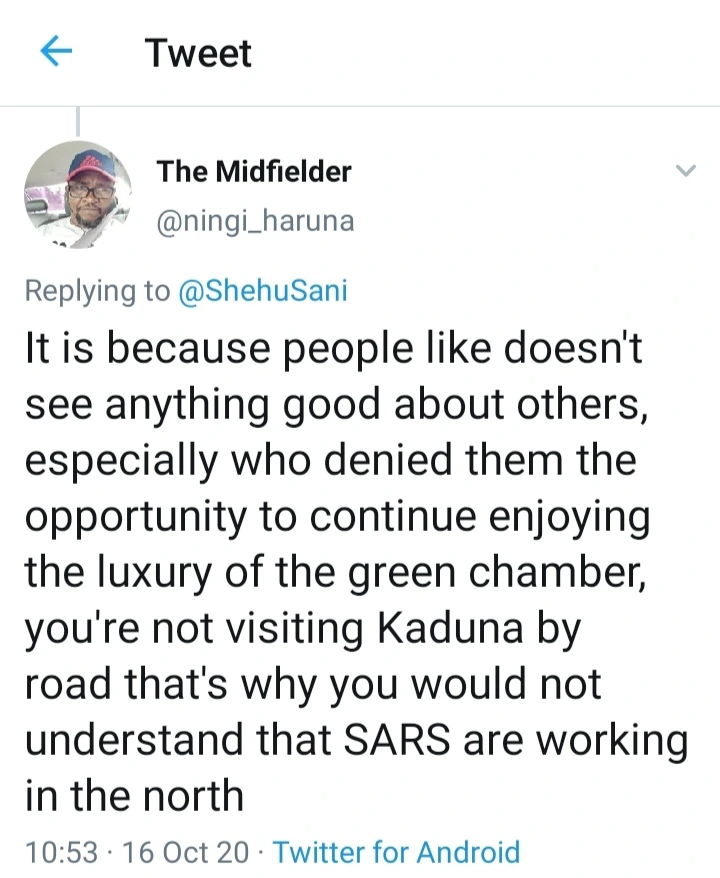 The Midfielder, a twitter user said it is because people like you doesn't see anything good about others, especially who denied them the opportunity to continue enjoying the luxury of the green chamber, you're not visiting Kaduna by road that's why you would not understand that SARS are working in the north.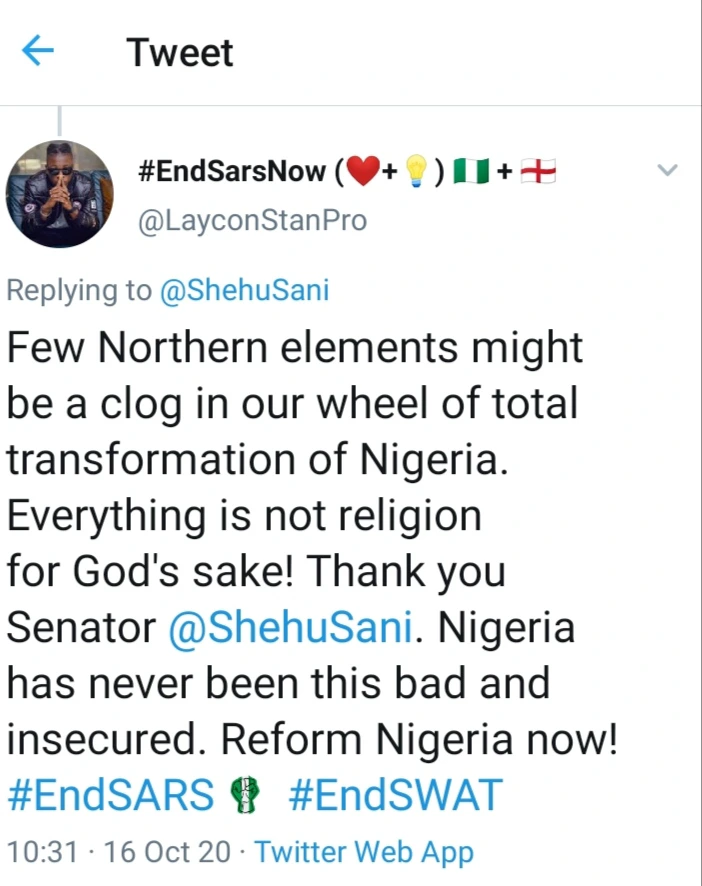 EndSarsNow, a twitter user said few Northern elements might be a clog in our wheel of total transformation of Nigeria. Everything is not religion for God's sake! Thank you Senator @ShehuSani. Nigeria has never been this bad and insecured. Reform Nigeria now! #EndSARS #EndSWAT.
Do you like Winnaijatv? We count on you! Follow us on Googlenews, And get 1k.
Click Here,
and Click the Star.
Also Follow us on
Facbook,
Twitter,
Instagram
For Give Away.