News
See What Lagosians Did To A Soilder That Made Him Scream After He Was Caught Harassing A Civilian

See What Lagosians Did To A Soilder That Made Him Scream After He Was Caught Harassing A Civilian

Nobody likes to be a victim of oppression in the society. In the last couple of weeks, Nigerians have been fighting Against Police Brutality which lead to a mass Protest last month. The Citizens expressed their dissatisfaction in the manner at which they have been oppressed by the Police Force.

The Military men are not exempted when it comes to this situation, some of them are found of taking matters into their own hands. Some weeks ago, a Video surfaced online of how a Soilder man was flogging a young lady because of the dress she wore.

This was really Sad and Nigerians aired their opinion on the issue. To cut the long story short, The Soilder was later Arrested and is currently behind Bars.

Today In Lagos, Another young man was involved in a misunderstanding with a Soilder. It is understood that the young man was on his own discussing when an unidentified Military man picked up a stone and hit him.

The young man immediately called the attention of the Crowd and they where displeased at what the Soilder did. They went on to take matters into their hands and done of them where Dragging the Soilder man cloths while others where hitting him which made the Soilder man call for help.

See Photos of the incident below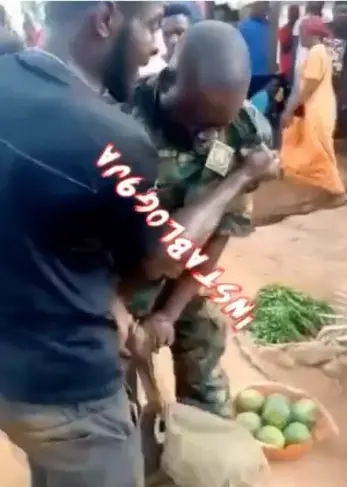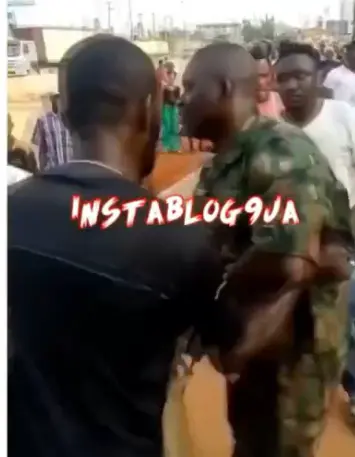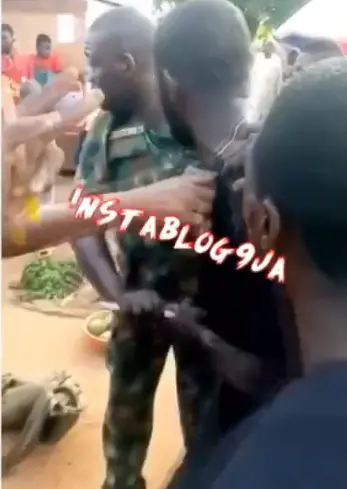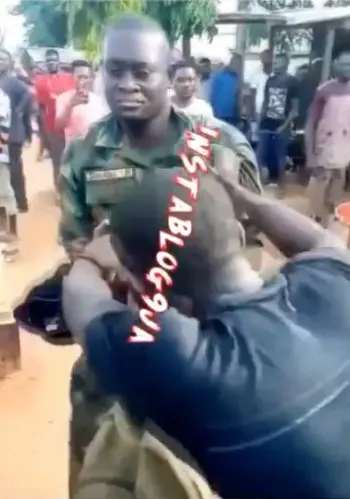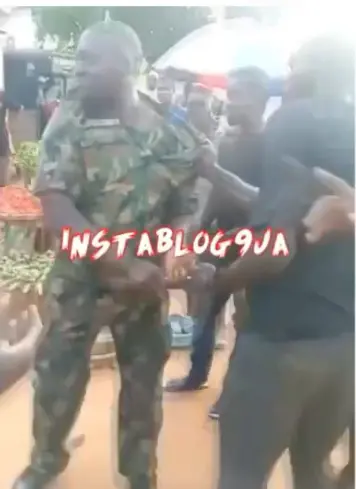 Video: https://www.instagram.com/p/CHrw9PRA6eTyw0nGFGB3C8CQGS1rAEH2-EXzdA0/?igshid=j6i9lg0nz4b1
Reacting to the Incident, Nigerians where in support of what the Angry Lagosians did to the Soilder man while others felt this could spell the beginning of Trouble for those who where involved in the incident.
See their Reactions below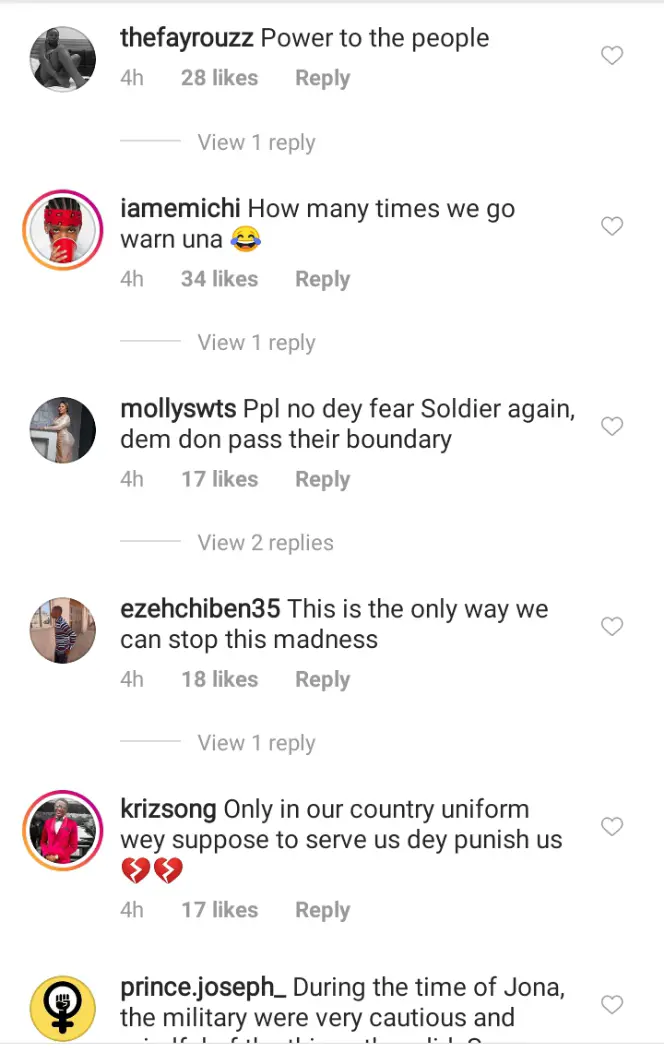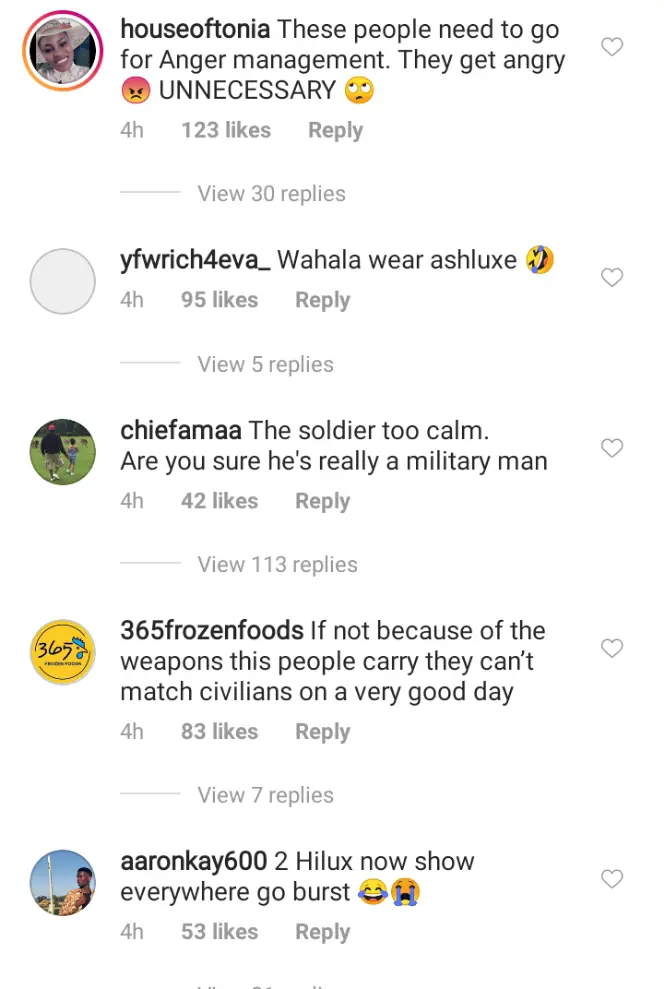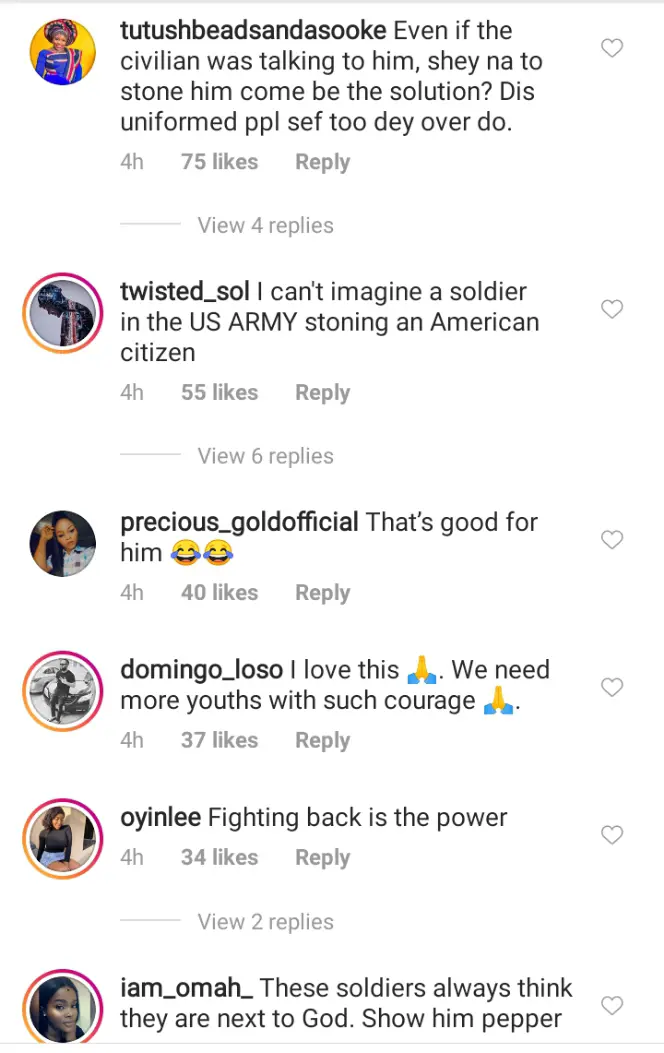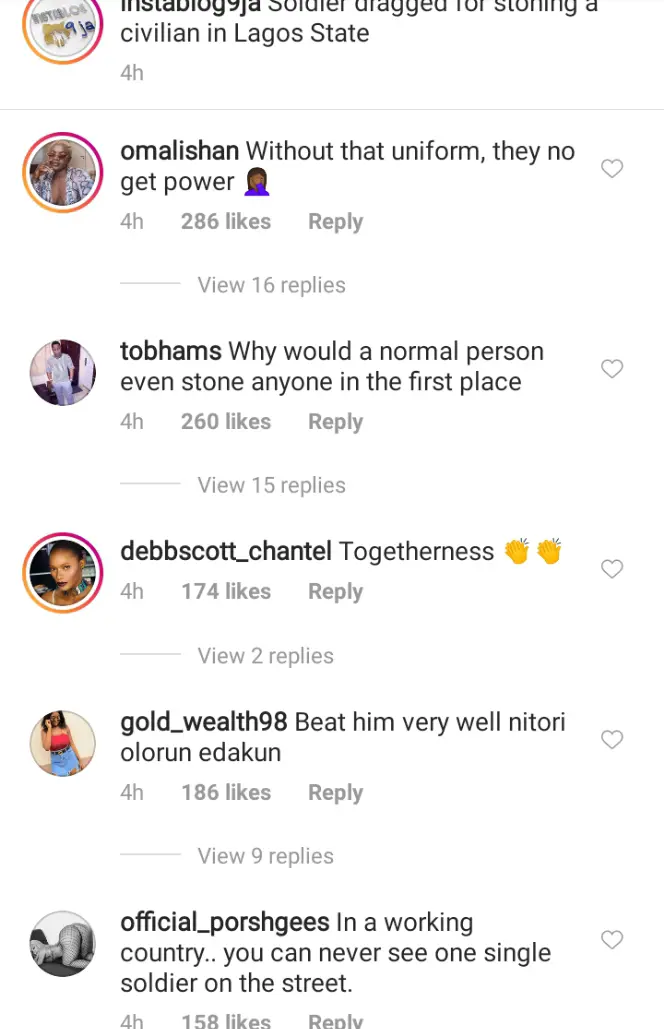 In my opinion, I think the Angy mobs went too far with the way they handled the matter. What are your thoughts on this issue?
Do you like Winnaijatv? We count on you! Follow us on Googlenews, And get 1k.
Click Here,
and Click the Star.