See The Picture Of The Aba Made Bag A Nigerian Lady Used That Got People Talking
Nowadays many young Nigerian ladies want to wear designer clothes but because designer clothes are very expensive, most of them resort to buying Aba made clothes (They are fake clothes made by tailors in Aba and this clothes are almost similar to designer clothes) so they can snap pictures and post on the internet.
A young and beautiful Nigerian lady identified as Zahra on twitter took to her official twitter account to share some beautiful pictures of herself and the picture of her bag got a lot of people talking in the comment section.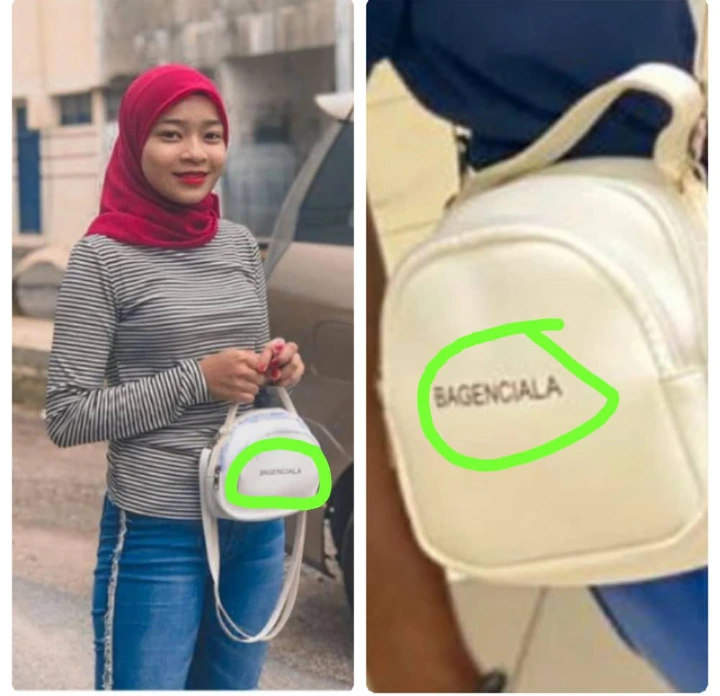 In the picture it could be seen that the Nigerian lady wore a jean trouser, a long sleeve shirt and hijab with a fake Balenciaga bag (Aba made).
The Nigerian lady was accused of using Aba made bag because the name of the designer on the bag was spelt incorrectly, Bagenciala was written on the bag instead of Balenciaga and this is one of the features of Aba made products.
See more pictures of the bag below: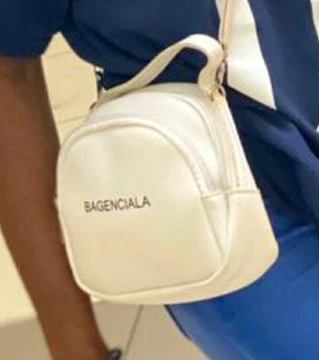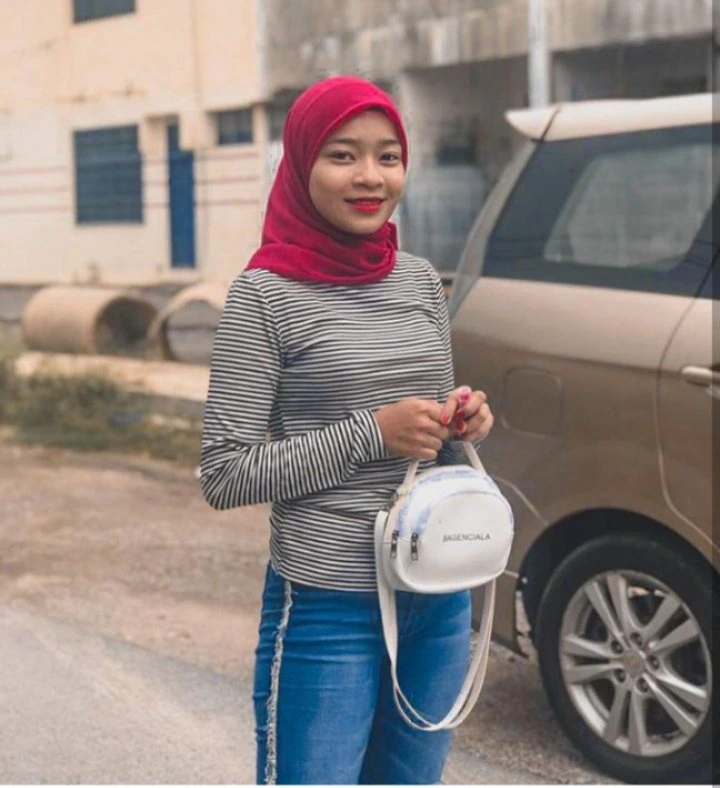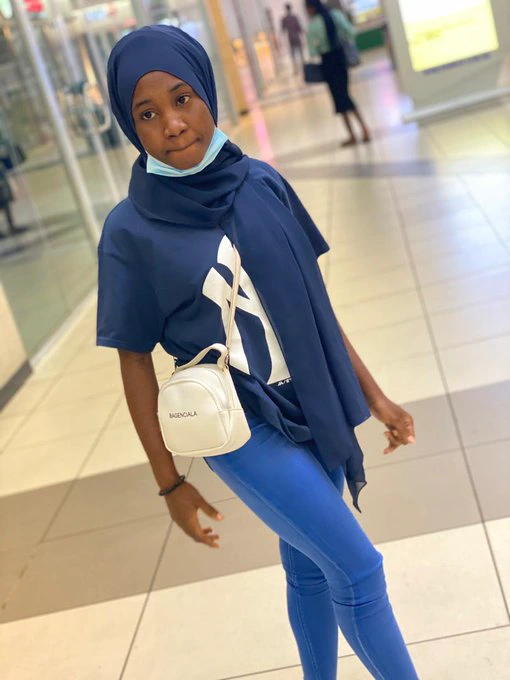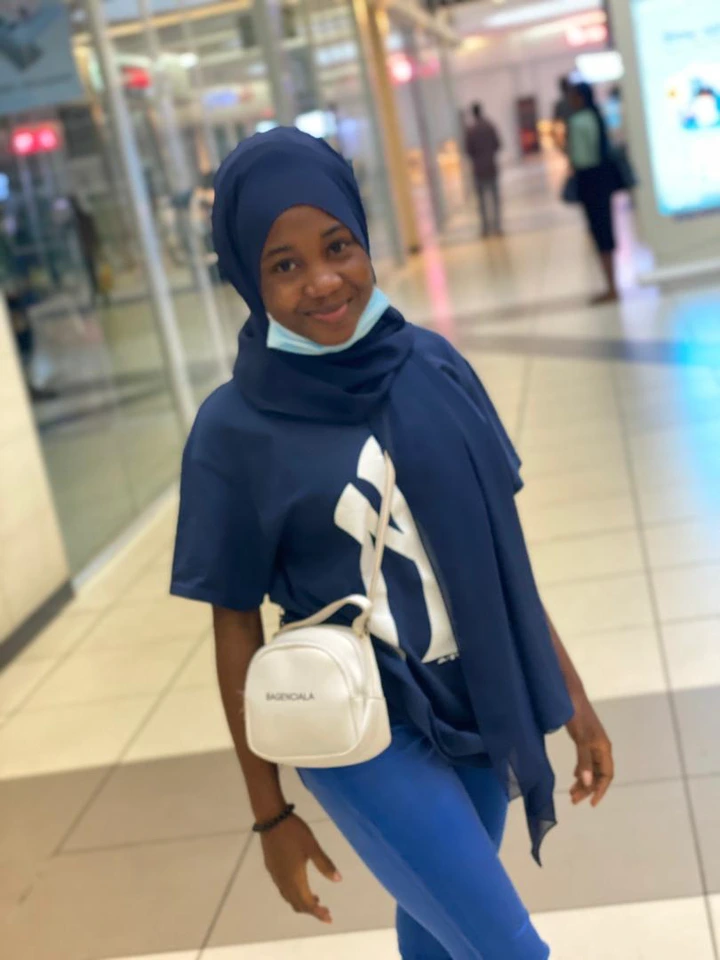 After sharing the pictures on her official twitter account, the Nigerian lady simply captioned her post "Please hi" then she added a butterfly emoji.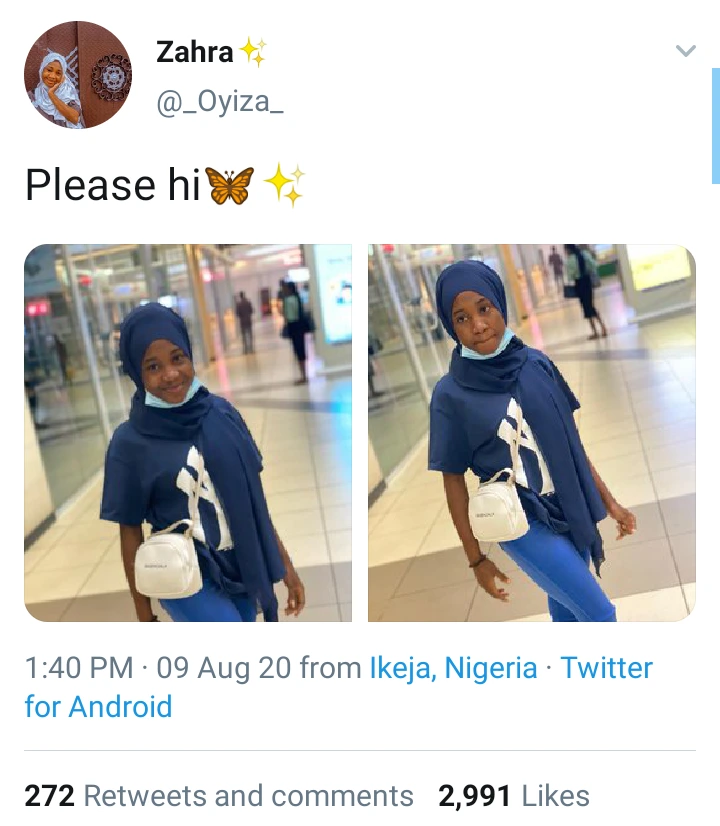 Many Nigerians on twitter criticized the Nigerian lady for using Aba made bag while others told the Nigerian lady that they would buy the original version of the bag for her.
See the reaction of Nigerians below: