See The Boy That Is Being Worshiped As A God In India Because Of His Looks
An Indian is presently being worshiped as the reincarnate of Lord Ganesha.
Lord Ganesha is a Hindu God with an elephant's head and 4 arms. He is the god of beginning.
He was born with a medical condition that gave him a rather striking features. He has a swollen forehead and eyes that are narrow and deep set.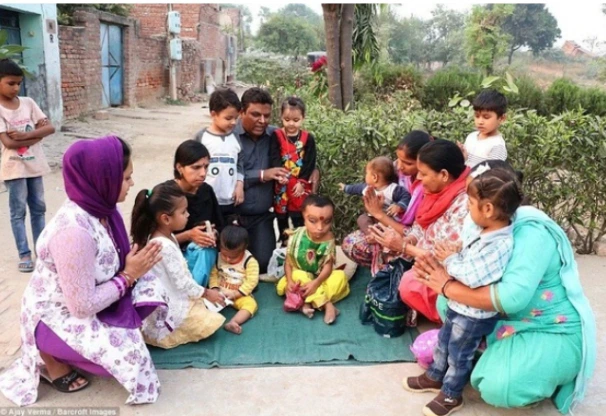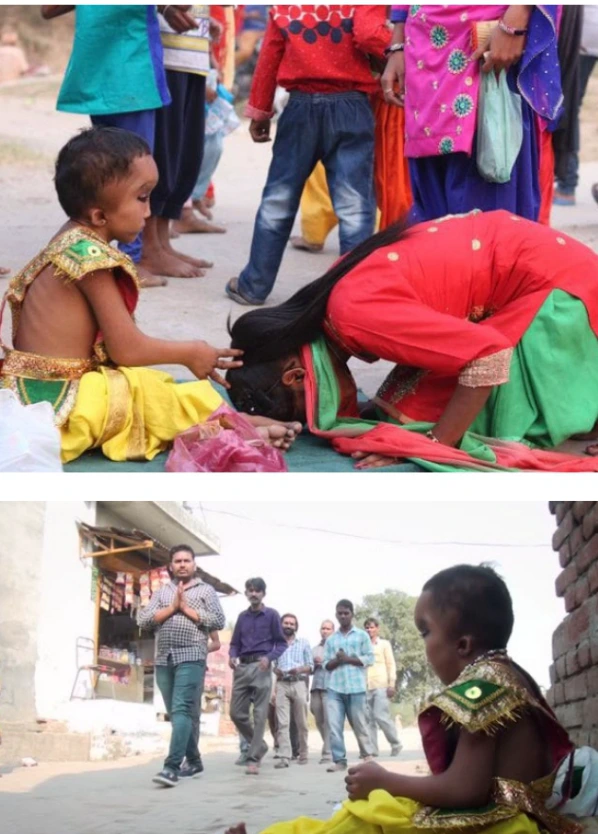 A lot of people come to him for blessing sand he will pray for them and shower them with blessings.
Earlier when he started receiving visitors, he use to see them in the house but it became too busy to see people in the house. So he sits outside to receive visitors. While passing, some will proclaim "Hail lord Ganesha".
He said that what drew people to him were is facial features.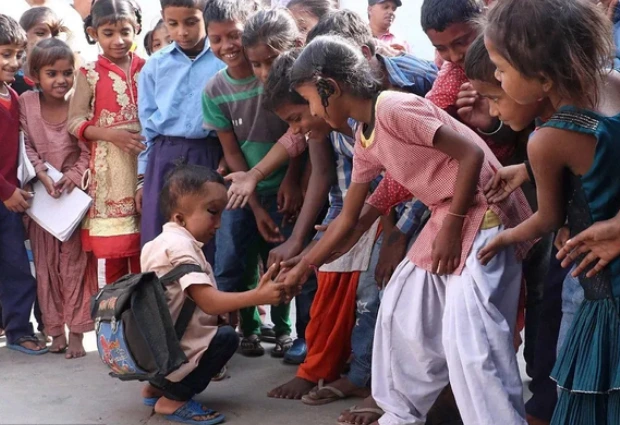 The amazing part is that, he is not mocked or bullied by others. Instead, he is being reverend as a god of beginning. Even his classmates love him.
He is also quite humble and is not proud about being called a god or being worshiped by others who are Ben older than he his.