See The 3 Men That Killed Lucky Dube! And This Is Why They Killed Him (Photos)
The great South African legendary Reggae musician "Lucky Dube" was shot to death by three gang men who were known to be called car hijackers by S.A Police. The name of these three bad boys are Mbuti Mabe, Sifiso Mhlanga And Gxowa Ludwe. Lucky dube was shot immediately after dropping his 2 children at their uncles house on 18th Oct 2007.
He was driving in his Chrysler 300c while he was being shot at Rosettenville in Johnannesburg South Africa. The police department of SA tried all they could to make sure that they get to root of the assassination of this great legend. After the long run, 5 people were arrested for persecution of this crime but later on, 3 people among them where find guilty and was convicted in 31 March 2009, they trio where all sentenced to life imprisonment.
Here Is the reason why Lucky Dube was killed: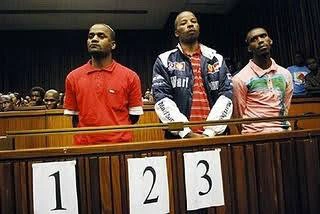 Regarding to the Police Department of South Africa, they said that these three Assassins were after the Chrysler 300c Lucky Dube was driving. They though the owner of the car must have been a Nigeria  citizen. The S.A police said that after a proper investigation was carried out, that these criminals did not know it was the Reggae singer, they though it was a Nigerian and that was why they shot him to death as they try to snatch his car from him.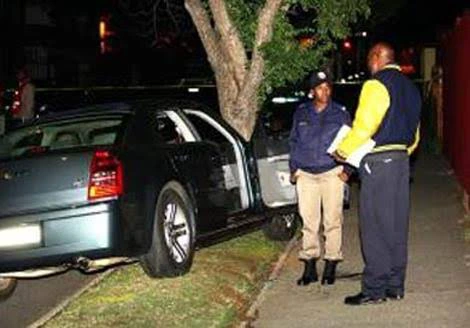 But Lucky Dude took the bullet and yet drove off till he got exhausted and crashes the cars on a tree in a road side.
Lucky Dube was born in August 1964 and he life was took away from him in 2007. It was alleged that Dube parents parted ways due to some irreconcilable issues before her mother put him to birth and that was the reason why he was brought up under the care of his mother alone.
Here Are The Photos Of The Killer Of the Great Reggae Legend.