Life Style
See Photos Of A White Lady Who Came To Live With Her Lover In Nigeria, Checkout What She Has To Say About Their Living Condition, That Got Mixed Reactions On Instagram
See Photos Of A White Lady Who Came To Live With Her Lover In Nigeria, Checkout What She Has To Say About Their Living Condition, That Got Mixed Reactions On Instagram
( See Reactions, Photos & Video)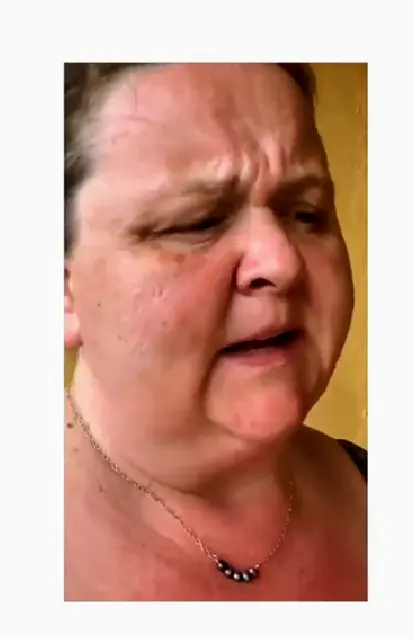 This gist I am about sharing with you is an interesting one, it has to do with a white lady who is living in Nigeria with her boyfriend known as Sam and what she was seen doing when he is not around. It seems all isn't well with them because of what she is saying about her experience. Check out what she has to say, which has generated a lot of mixed reactions on social media.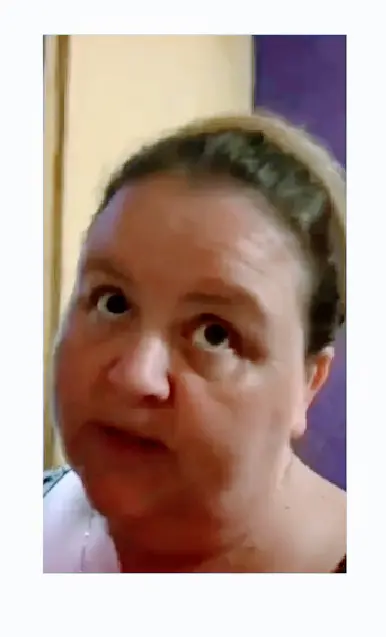 Like we all know the living condition abroad and that of Nigerian seem different due to the weather conditions been experienced, so it might be difficult for some white lady to bear it over here. For this lady, maybe she has been here for some time, and she seems to have gotten used to things, but she has to share a piece of information with her family about her living conditions in Nigerian.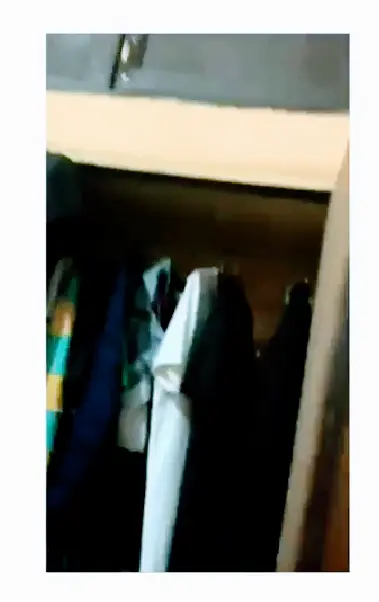 The photo here shows their Wardrop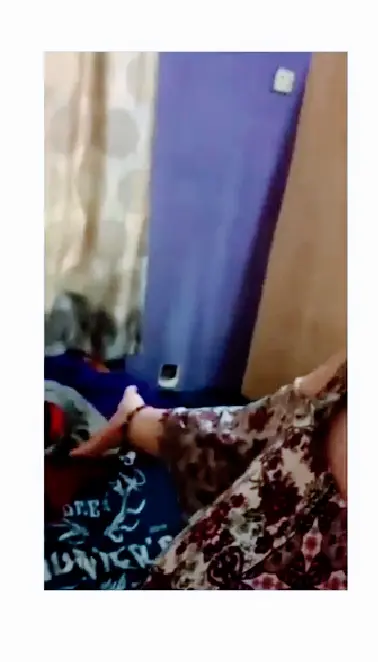 The photo here is when she was showing their bed on the floor
She started by showing off their closets, and the clothing inside, followed by the bedroom, which she said they only have a bed and Sam doesn't have a blanket, so the one they're using, her aunt gave it to her when she was coming.
The major striking reactions about her post, make people believe she isn't talking about her boyfriend in a good light for exposing how they are living, while a commenter says he would provide tv at least for her to be watching.
See screenshots of people's reactions below 👇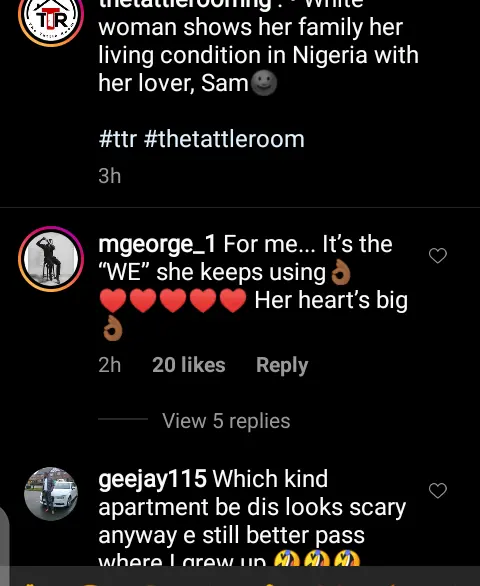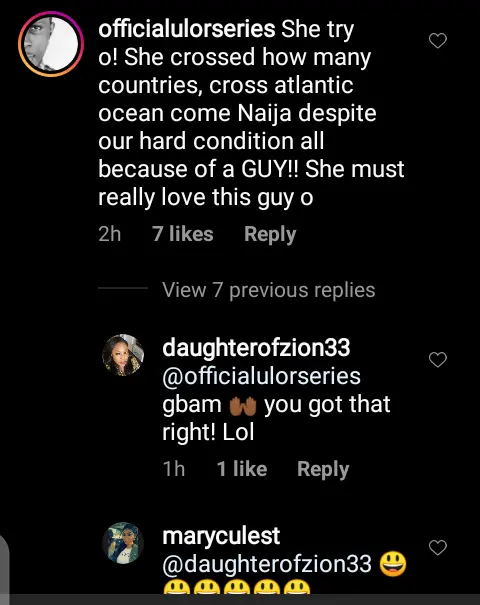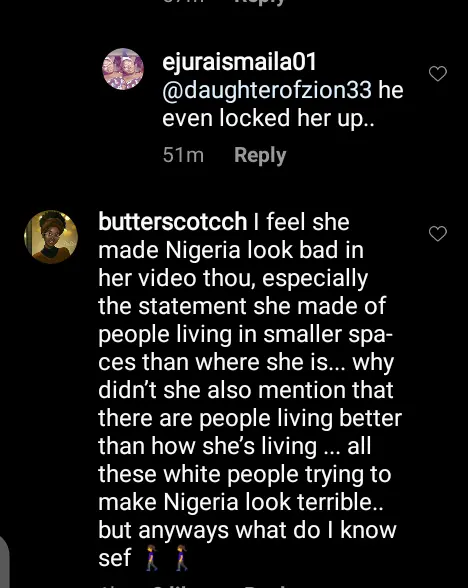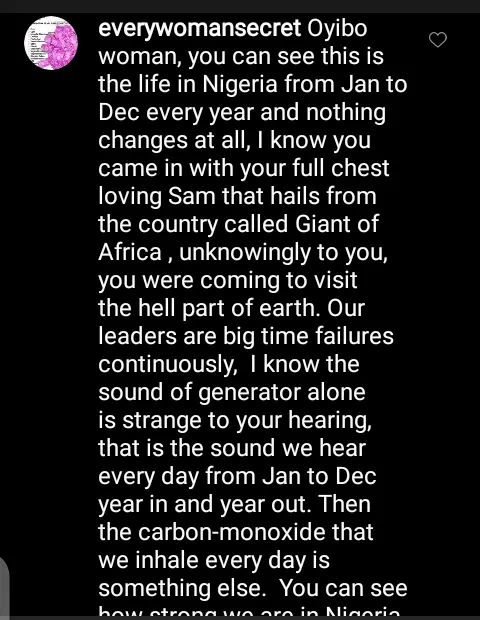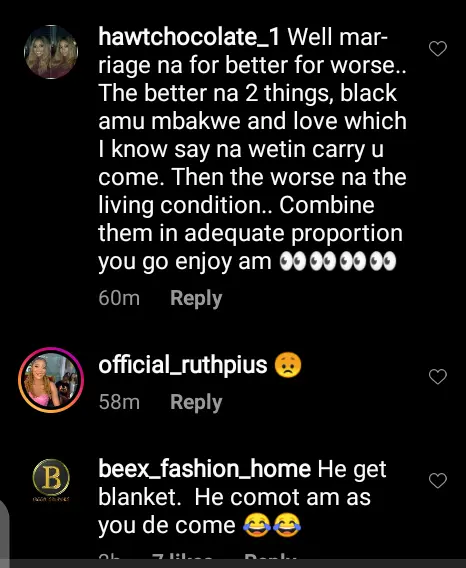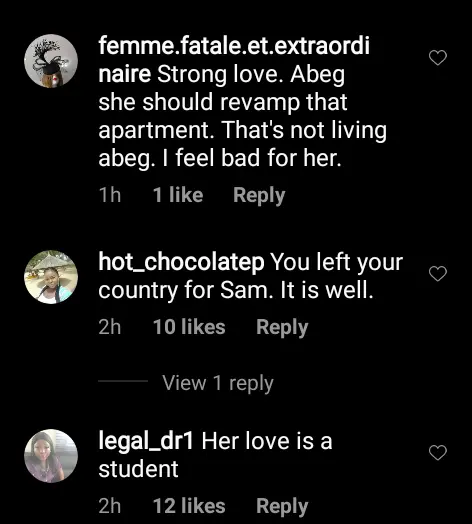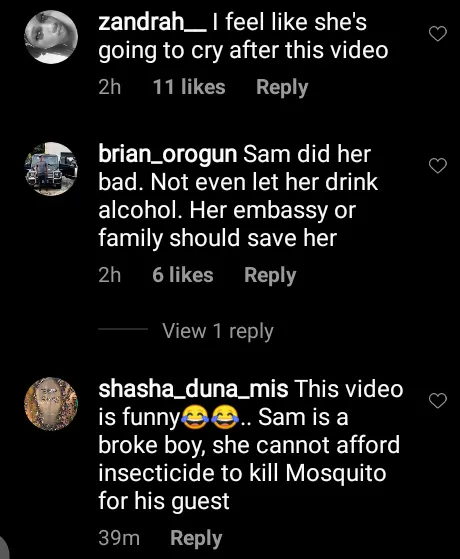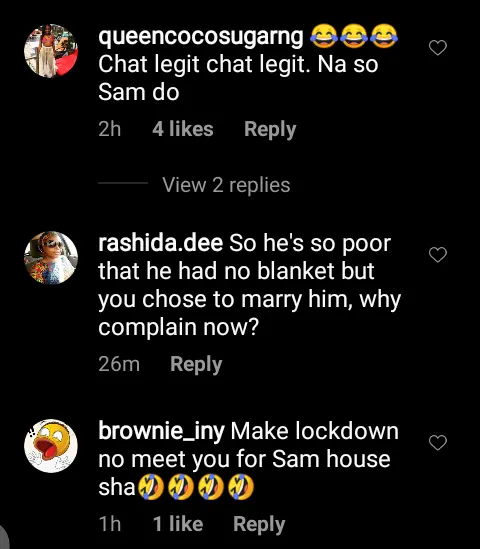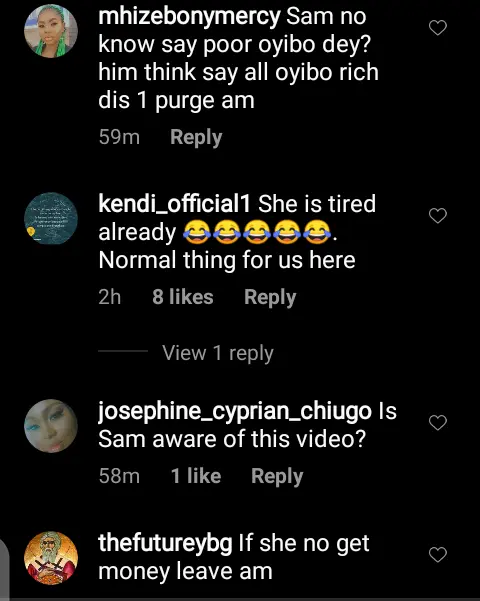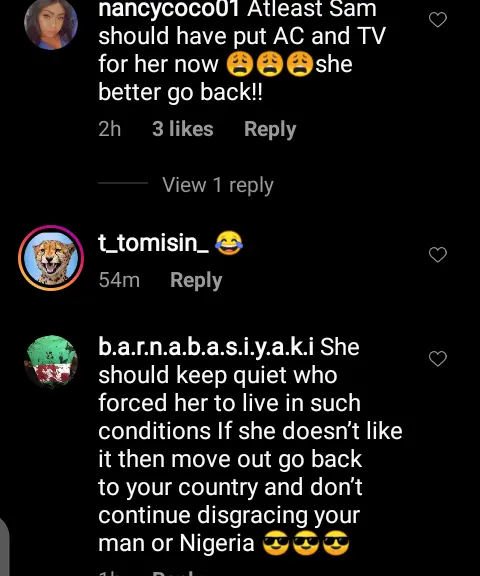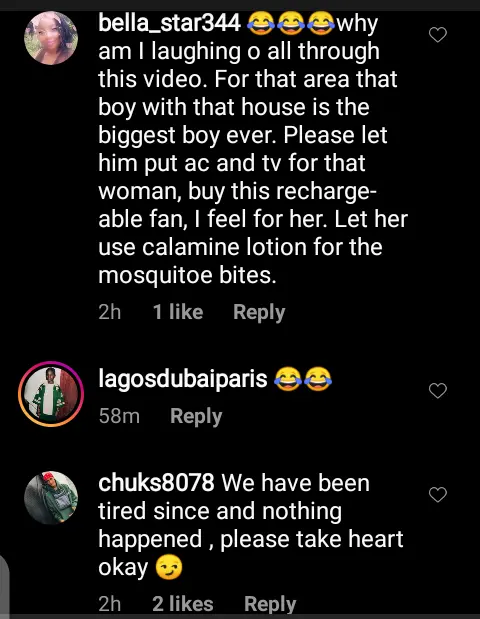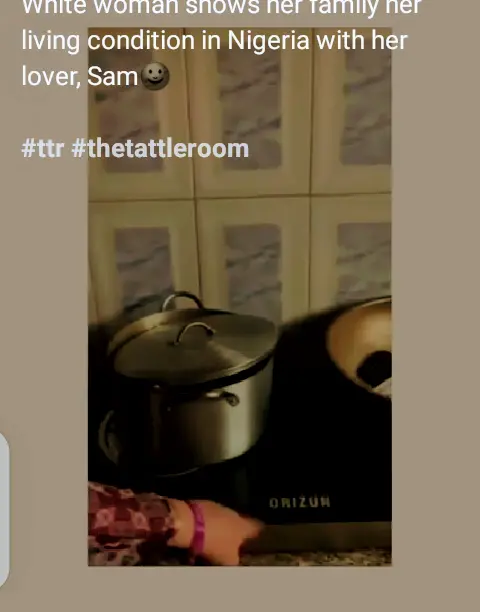 She talked about the power issue, how they have to burn fuel almost every day due to lack of light, also the limited food they have in the kitchen, which is a carton of Indomie, and the bathroom which lacks water most of the time.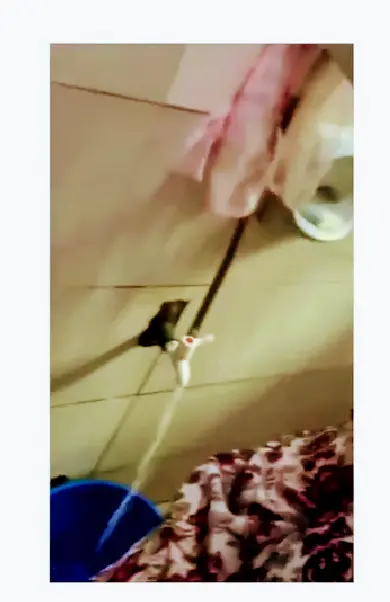 Unfortunately, she said all this when he's not around at home, as she continues saying that the man in the compound whose turn is to pump water isn't around, then her boyfriend would have used their generator to enable them to have some liquids in the house.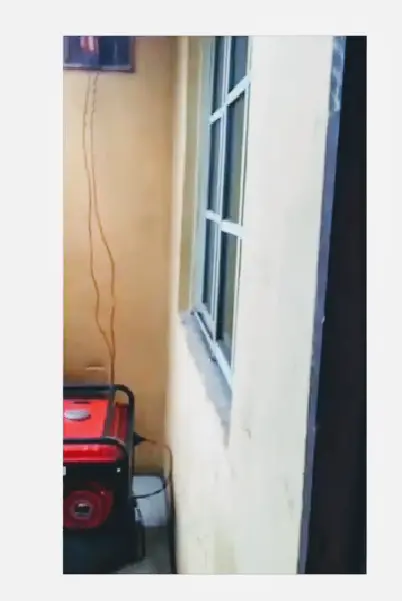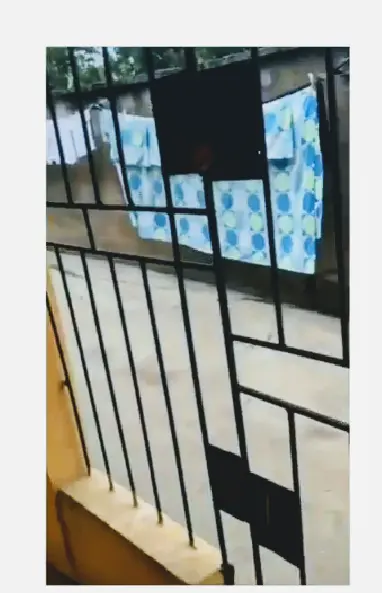 The photo here shows outside their balcony
She went to the sitting room as she shows the fact that they don't have a TV set, stereo, and the only furniture, they have is the one Sam's Uncle gave him after his father died, so that's about what they have, she says.
Amongst other things she showed was outside the balcony, how they don't what to sit with, and their generator which is in use.
Please press and hold down the link to watch the video below 👇 for full details.
https://www.instagram.com/tv/CJy-7A4n0k7/?igshid=1g0ac15gyx151
Guys, what do you think about this white lady? Don't you think she is a good woman to have left her comfort zone for a place to manage with her boyfriend for love's sake?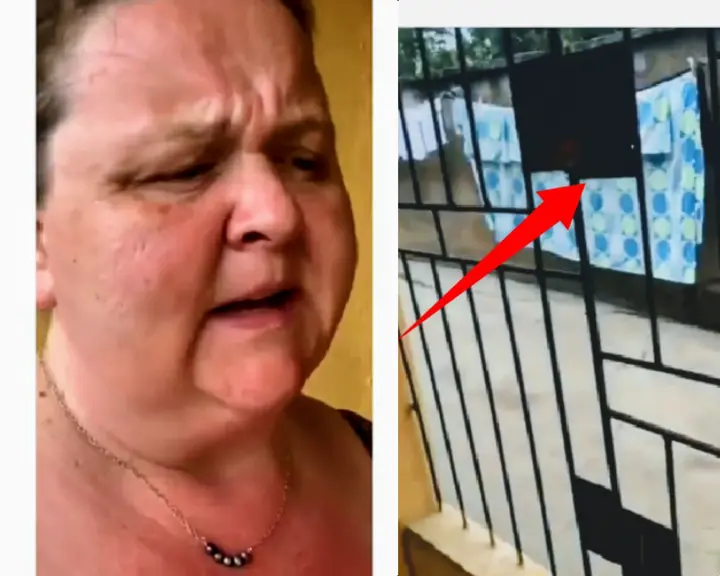 Do you like Winnaijatv? We count on you! Follow us on Googlenews, And get 1k.
Click Here,
and Click the Star.