Life Style
See How Davido Reacted After A Barber Drew His Face On A Customer's Head
See How Davido Reacted After A Barber Drew His Face On A Customer's Head
There are a lot of talented persons in Nigeria no doubt. A young barber known as "Topsy the hairditor", has shown that he is good at what he does. One of his customers who is obviously a Davido fan, wanted him to draw a picture of Davido on his head. The barber did just that, and he was able to draw the photo of Davido perfectly well. What is even more interesting is the fact that he did this by using just a clipper. Davido saw the picture and loved it. He however reposted the young man's work on his instagram. This will definitely make the barber very happy because Davido just appreciated his work.
Many people are however advising the barber to travel out of the country, as he will be able to make more money with his talent. This should be a motivation to you that if you are hardworking, it will pay off someday.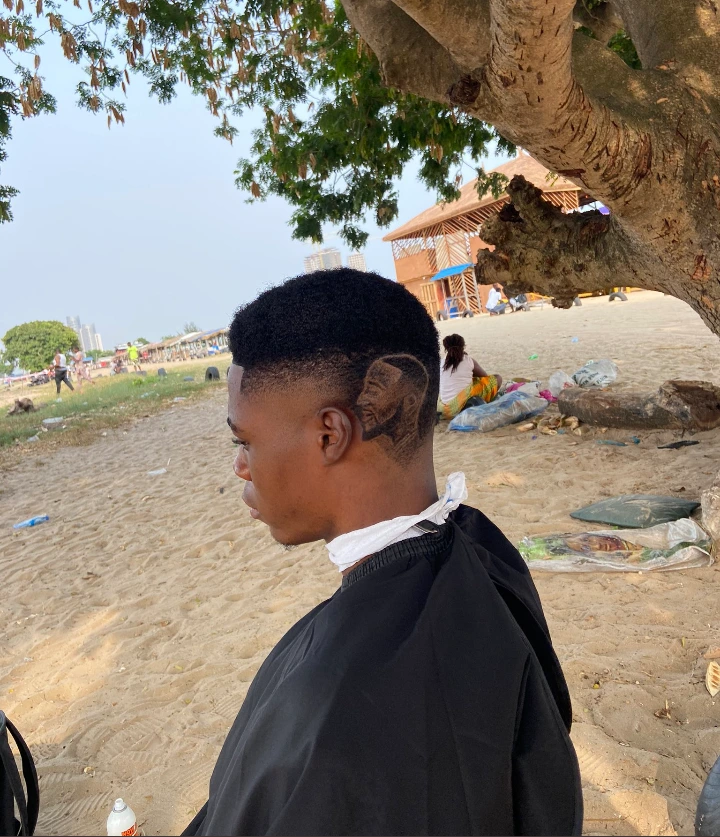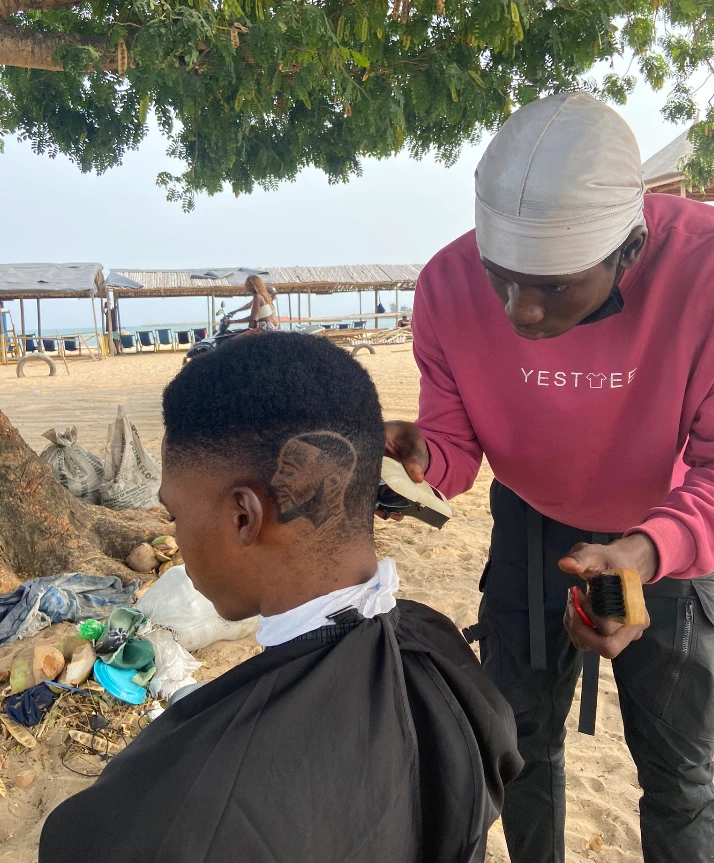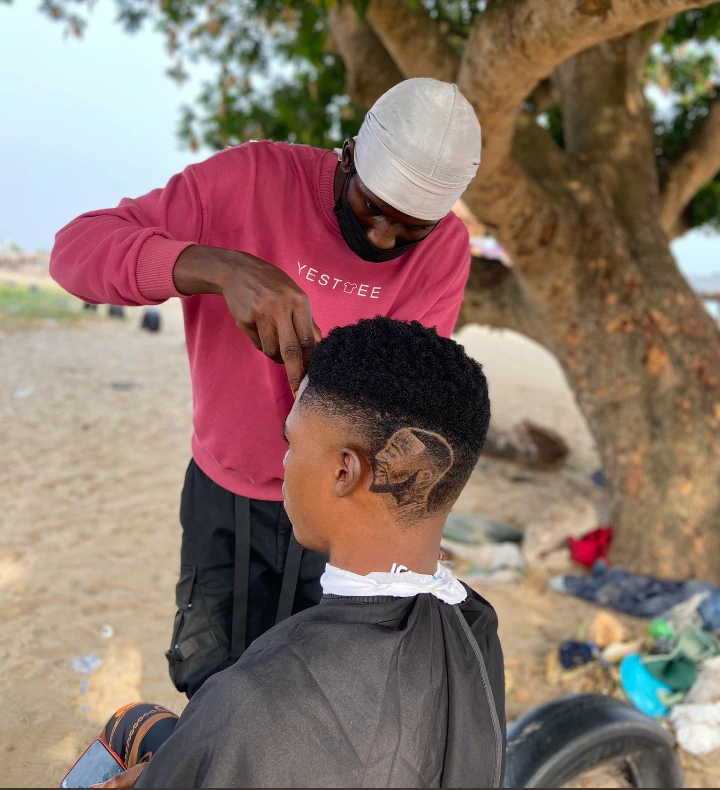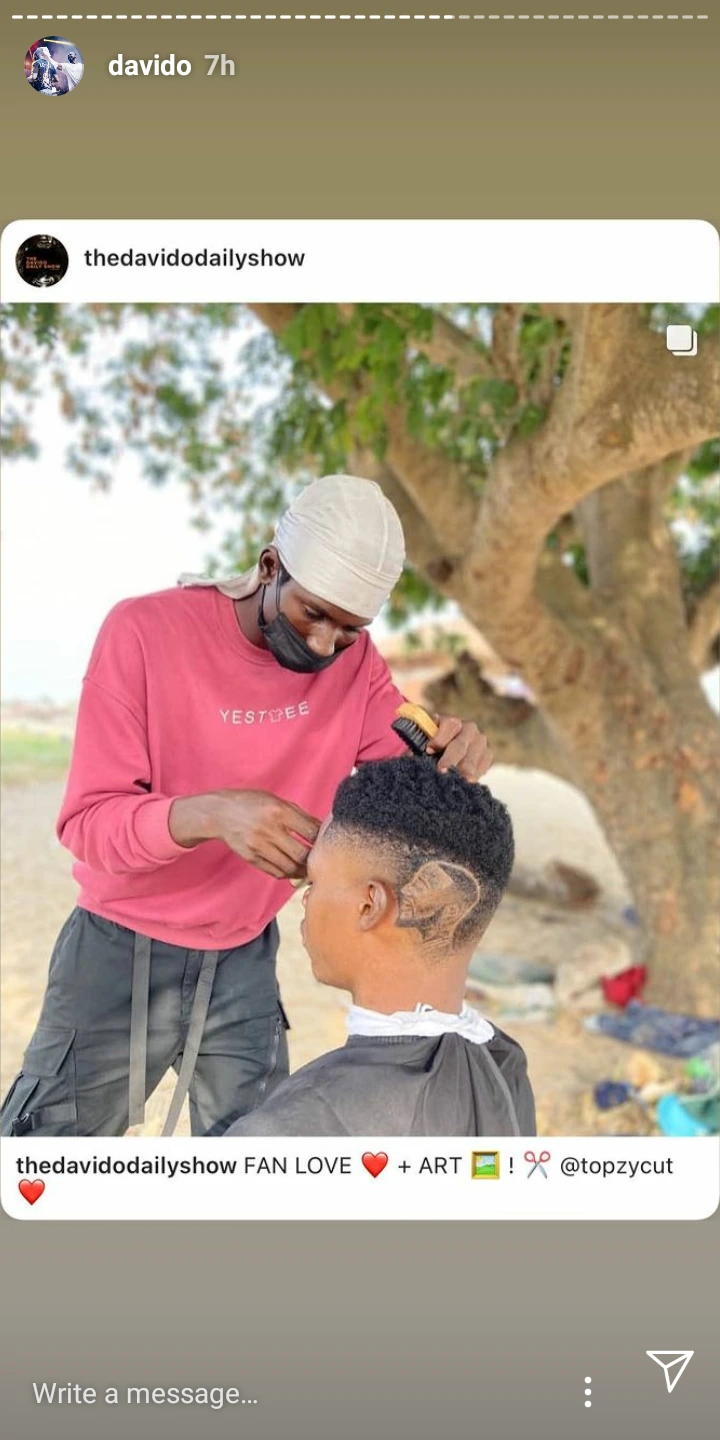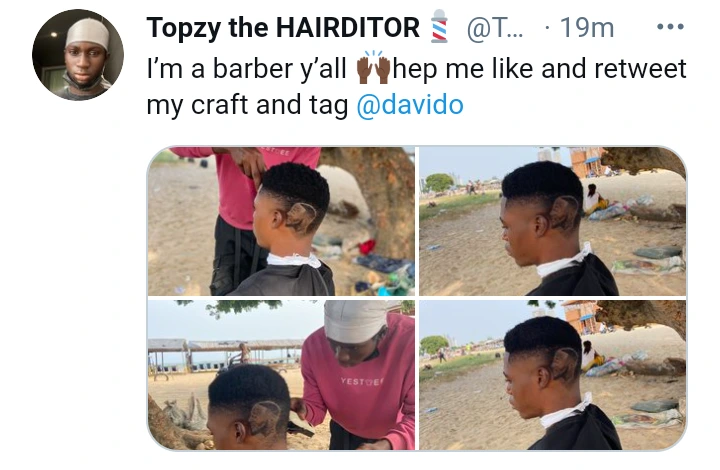 Do you like Winnaijatv? We count on you! Follow us on Googlenews, And get 1k.
Click Here,
and Click the Star.