Health
"Remember Me In Your Prayers, My Health Is Getting Worse"- Lady Who Has Incurable Disease Says
"Remember Me In Your Prayers, My Health Is Getting Worse"- Lady Who Has Incurable Disease Says
Do you remember the lady that always smile despite her incurable disease, she really needs prayers and a lot of affections.
The best thing is to always be very happy no matter the situations you find yourself. I think no matter the situations you are going through in this life, you need to live happily, I know it's hard, but don't beat yourself too much about it.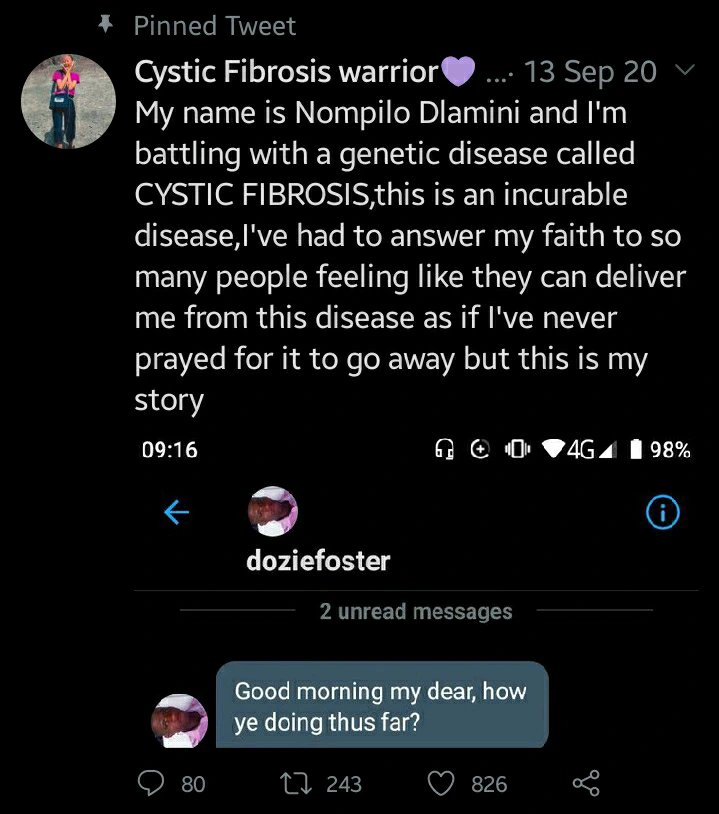 I am very sure you remember this beautiful lady, Nompilo Diamini who has an incurable disease called CYSTIC FIBROSIS but despite this continues to smile, and live her life very happily.
Pictures of Nompilo;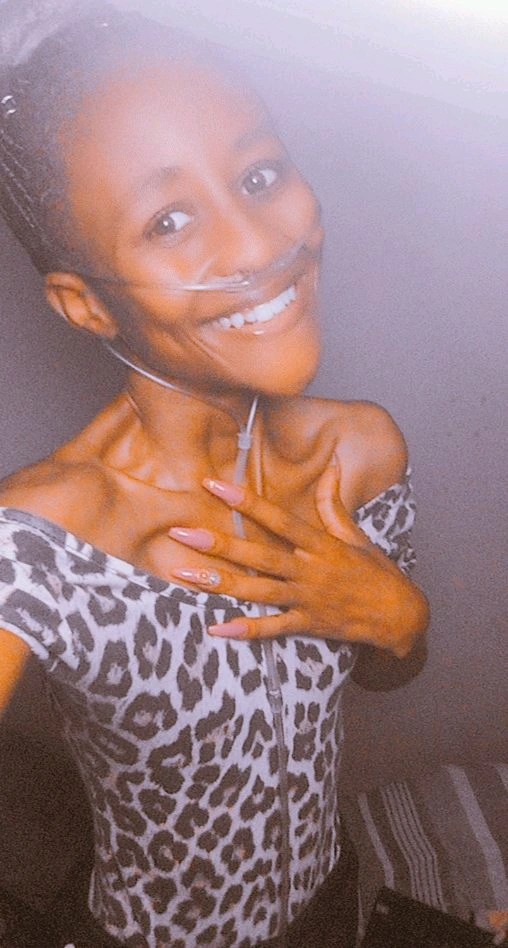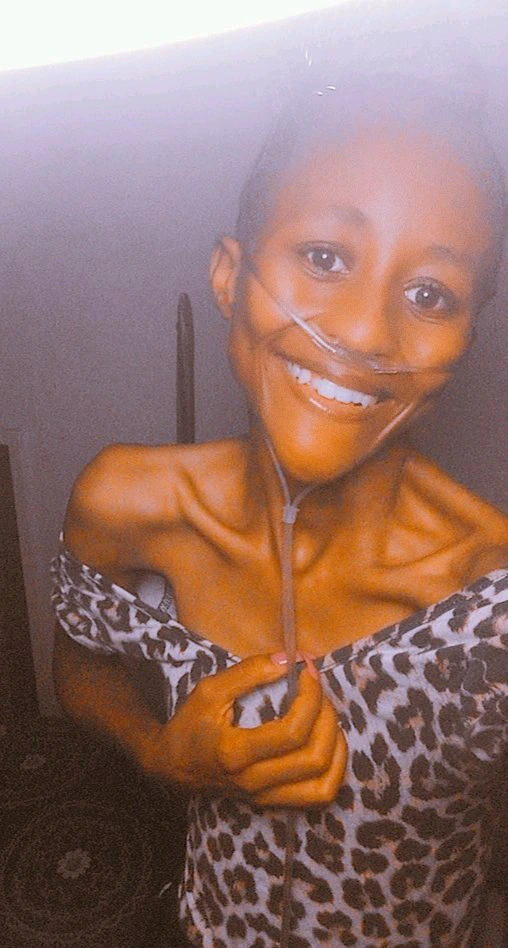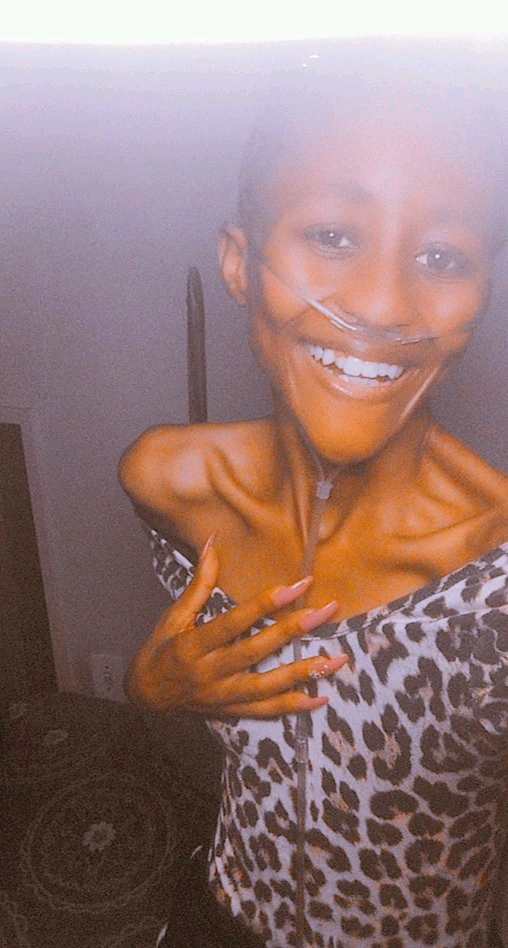 Smiles always radiate from her mouth, and keep been happy despite the fact that she knows what she is suffering from is an incurable disease that could take her life anytime. You could hardly see her without smiling in her pictures, as she plans to live her life without any worries about her incurable disease.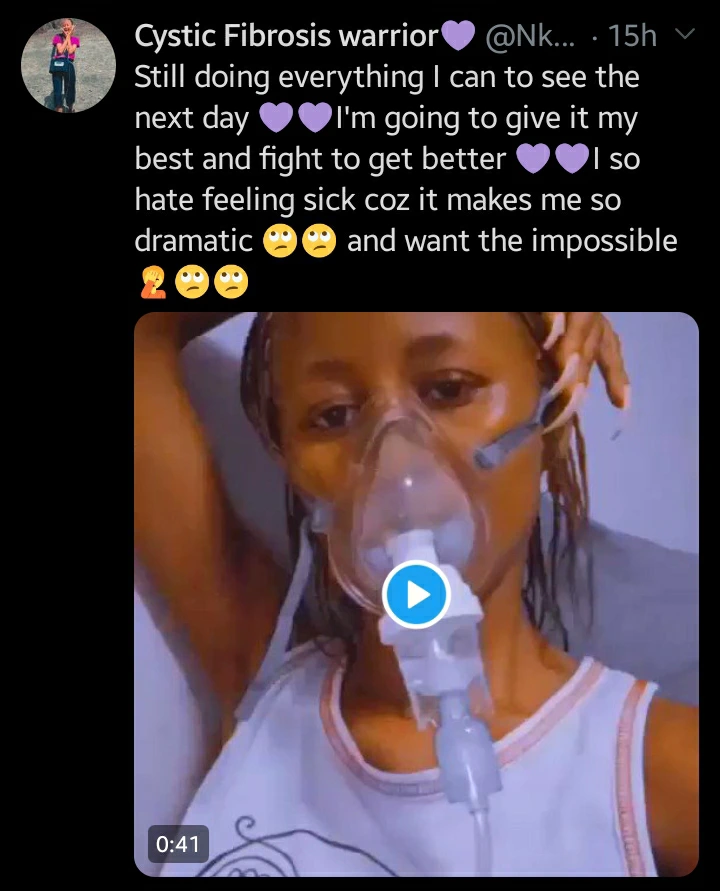 Just early today, I saw her post that she needs prayers that her health is getting worse, and she experienced the biggest scare of her life yesterday, and she is not ready to see her soul leave her body, and she is even scared to sleep.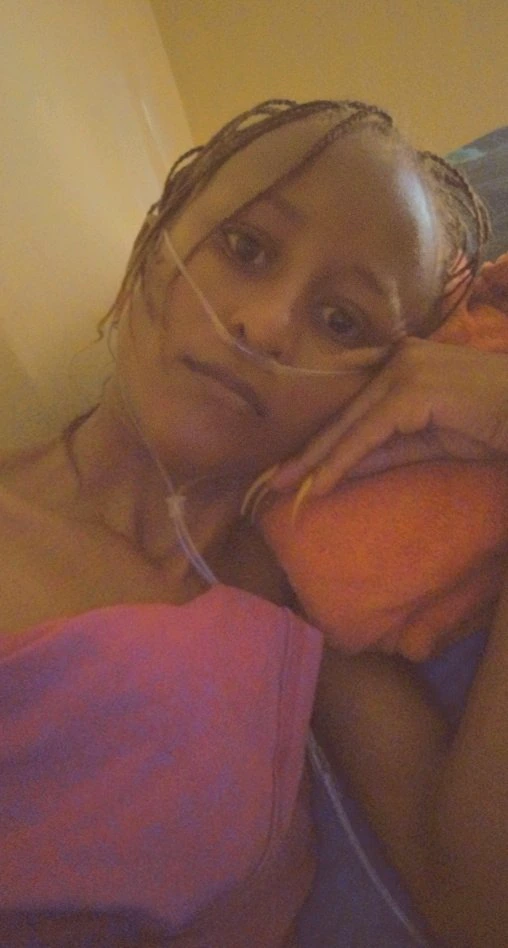 Please pray for this beautiful soul, and wish her a better health and recovery so that she can go back smiling to the camera.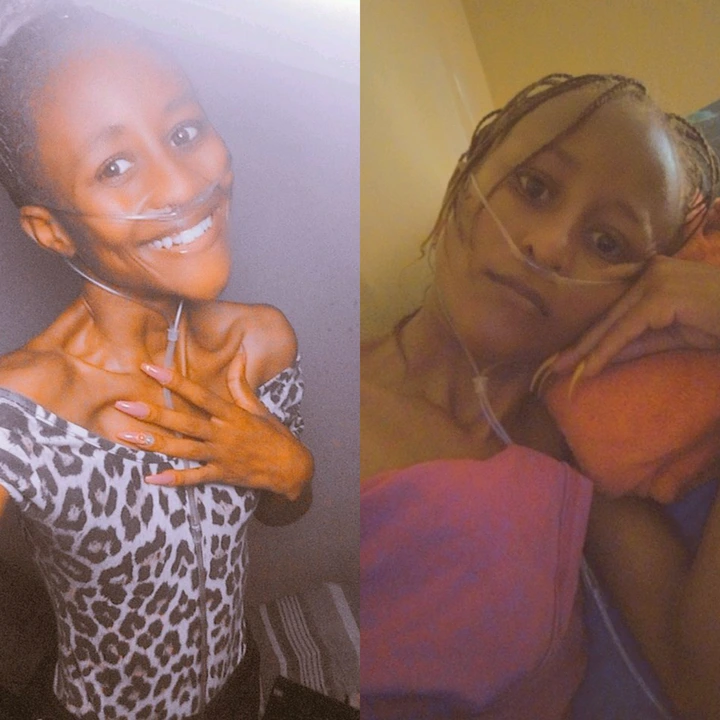 This is really saddening, and it makes me shed tears that most of us don't take the state of our health very serious and always take the health for granted.
Health is definitely wealth, and we should always take care of our health, and give glory to God for giving us sound health.
Please, no matter the situation you ever find yourself in this world, please be grateful, thank God.
Do you like Winnaijatv? We count on you! Follow us on Googlenews, And get 1k.
Click Here,
and Click the Star.