PSG vs Bayern Munich face to face: Who has the best squad?
Bayern Munich and Paris Saint-Germain's squads boast some of the best players in the world at the moment, but who has the better team?
Using data from Driblab, we've analysed which team has the strongest player in each outfield position.
Joshua Kimmich vs Thilo Kehrer
Neither of the pair regularly play at right-back, but there's a distinct difference between these two Germans. The creative side of Kimmich's game is full of quality, while Kehrer is there to balance PSG's defence.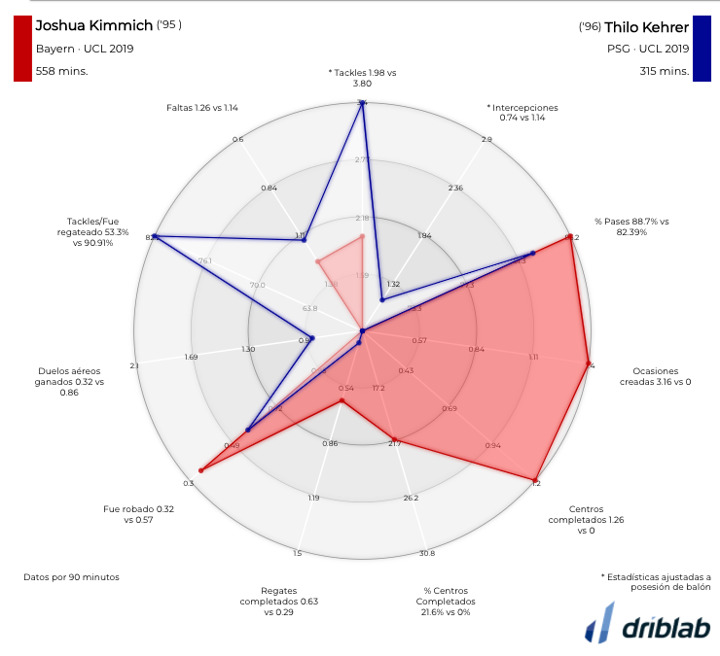 Jerome Boateng vs Thiago Silva
Both players are doubts for the final and both are in the twilight years of their careers. Silva and Boateng have performed well in this summer's tournament, although the former has probably just edged it.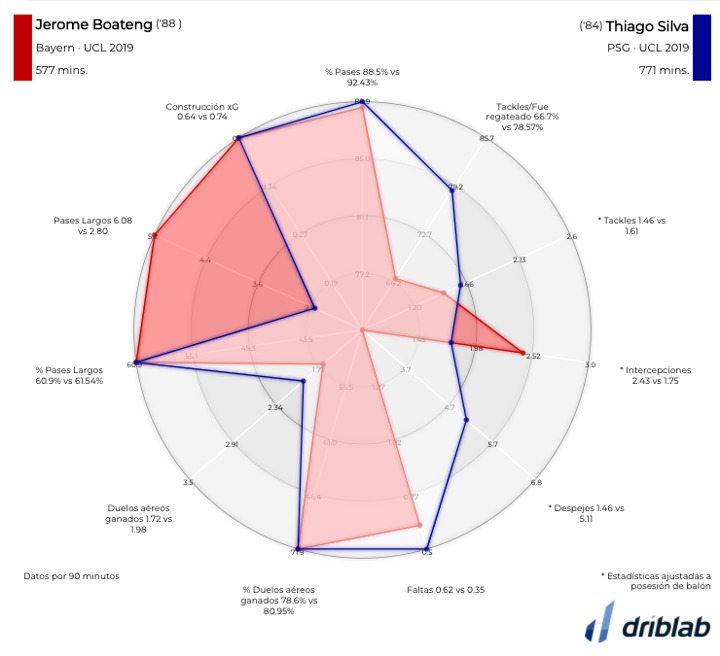 David Alaba vs Presnel Kimpembe
Alaba's move to centre-back has been impressive, while Kimpembe has proved to be one of the best defenders in the Champions League this season when coming to meet the ball. However, the Frenchman is a weak point at the back for PSG.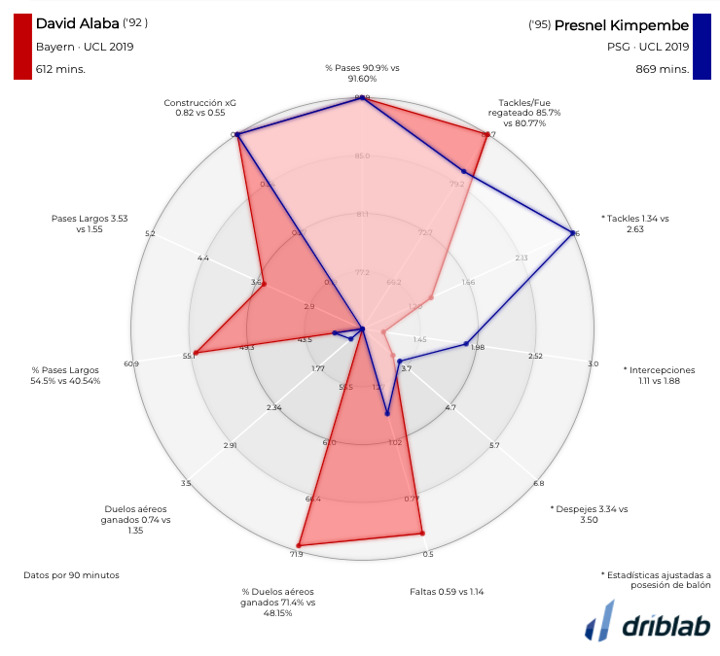 Alphonso Davies vs Juan Bernat
There's very little doubt over how good Davies is and can become as a left-back having burst on to the scene this season with Bayern. Bernat has contributed going forward for PSG but isn't as reassuring in defence.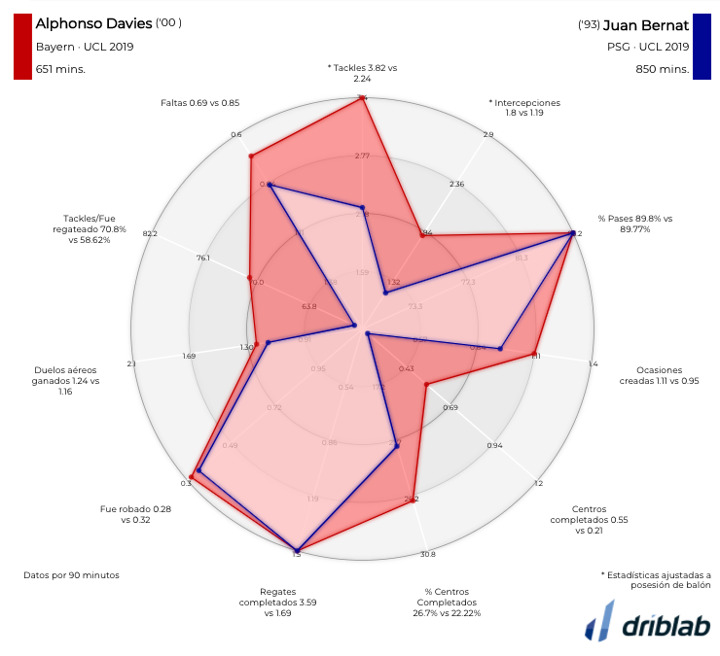 Thiago vs Marco Verratti
The two brains of their respective teams, the Spaniard and Italian are key components of their midfields. It's not known whether Verratti will be fully fit for the final.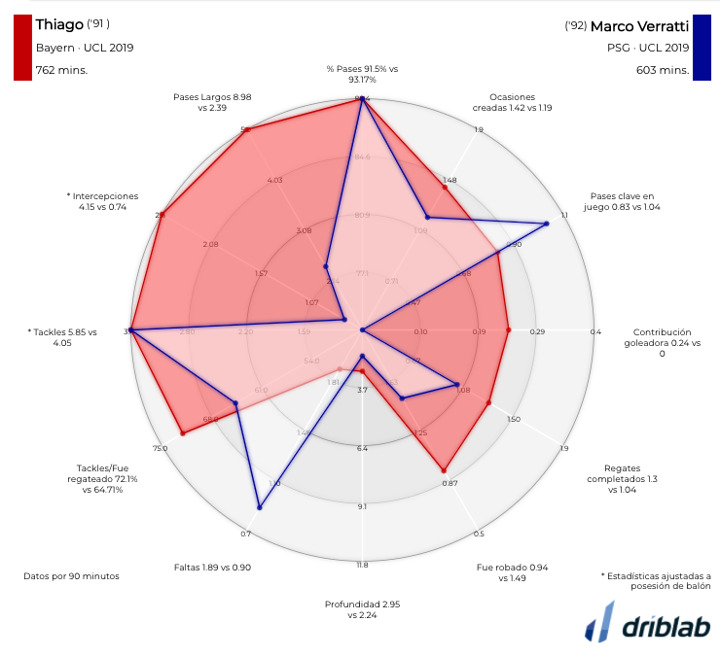 Leon Goretzka vs Marquinhos
These two bring the physicality to their midfielders, although they're different players. Goretzka is more geared to supporting the attack while Marquinhos is there to protect the defence.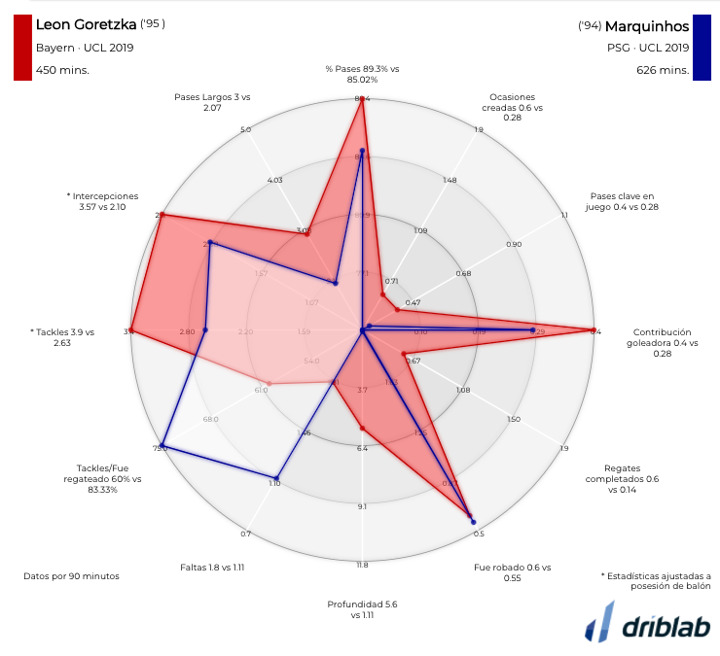 Thomas Muller vs Ander Herrera
There's a clash of styles here. Muller's game is based around creating and scoring chances for his team, while Herrera is more useful without the ball, pressing and intercepting.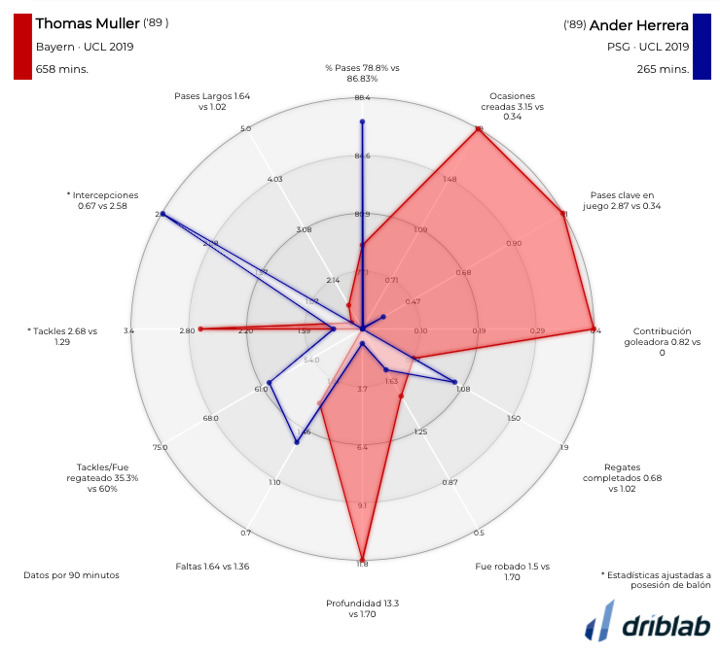 Serge Gnabry vs Ángel Di María
The heroes of the semi-finals are at different ends of the spectrum in terms of their careers. Gnabry has enjoyed a rapid rise over the last couple of years, but Di Maria has been performing at the highest level for the best part of a decade.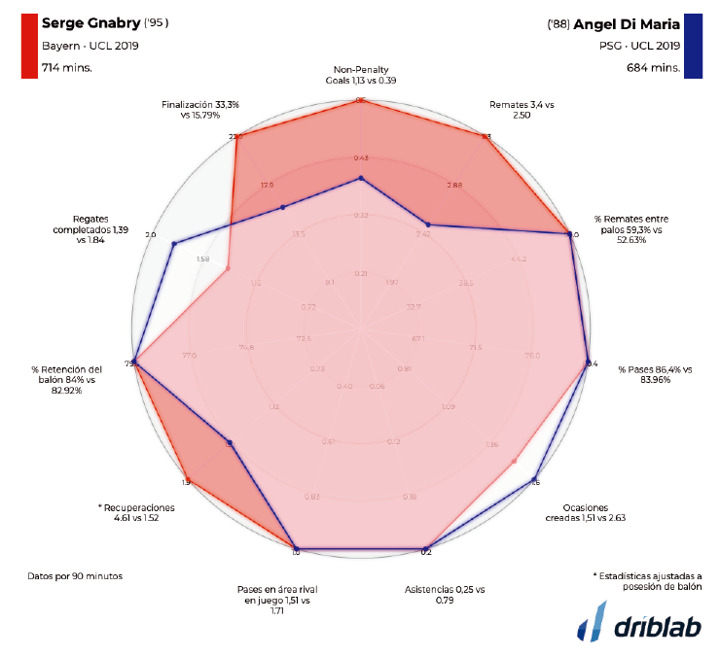 Ivan Perisic vs Neymar
Perisic is a safe bet for any coach and Hansi Flick has preferred him to Kingsley Coman in the Champions League so far. The Croatian has chipped in with goals, but it's been Neymar who's arguably been the most eye-catching winger so far this summer. We all know what he can do.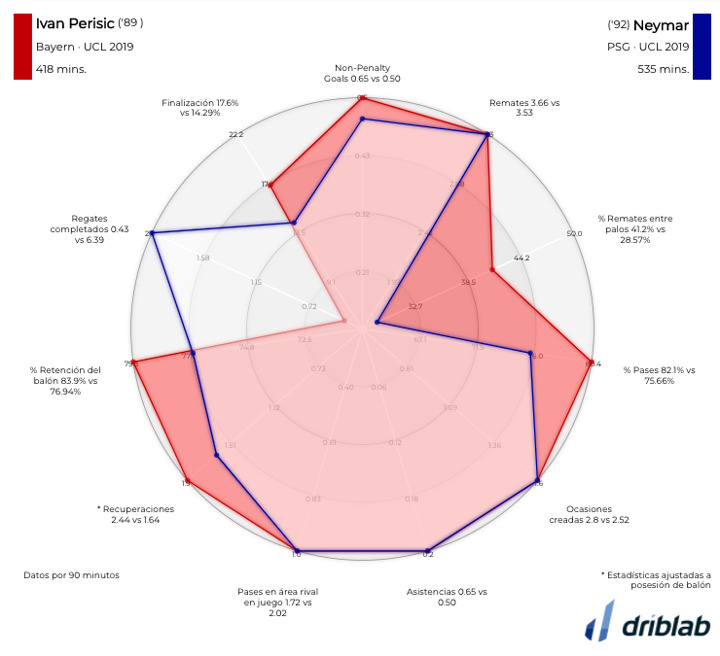 Robert Lewandowski vs Kylian Mbappé
Bayern's No.9 is chasing Cristiano Ronaldo's Champions League goalscoring record of 17 in a single season after a clinical campaign in the competition. Meanwhile, Mbappe is yet to find the net in Lisbon.