Life Style
Prophet Jeremiah Gives Prostitutes Five Million Naira, Warns Them Not To Return To Their Former Life
Prophet Jeremiah Gives Prostitutes Five Million Naira, Warns Them Not To Return To Their Former Life
The General Overseer of Christ Mercyland Deliverance Ministry, Prophet Jeremiah Omoto Fufeyin has released a video of himself giving prostitutes the sum of five million nairas after leading them to Christ.
He had called them out to kneel in the presence of God, confess their sins and give their life to Christ before giving them the cash. He also warned them not to return to their former life and gifted them copies of the Holy Bible.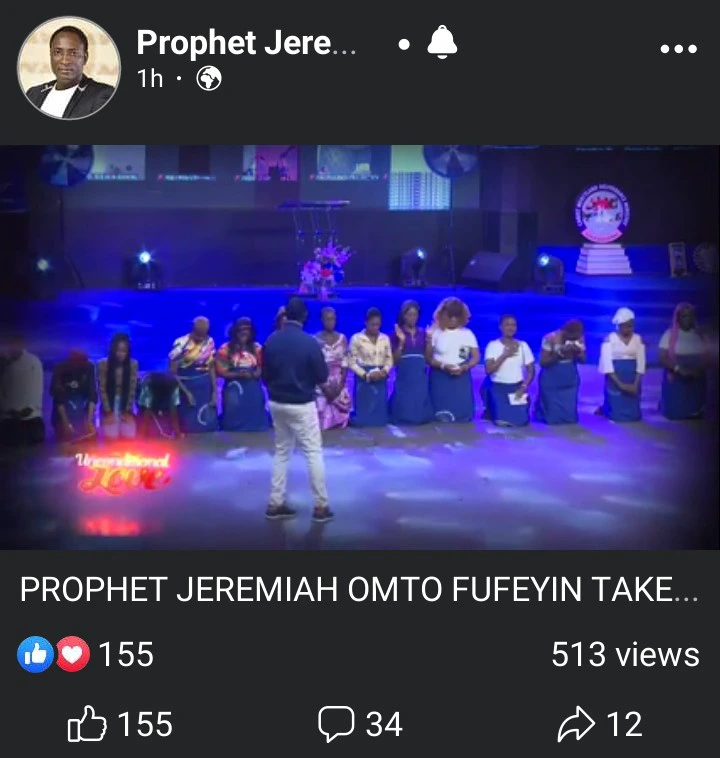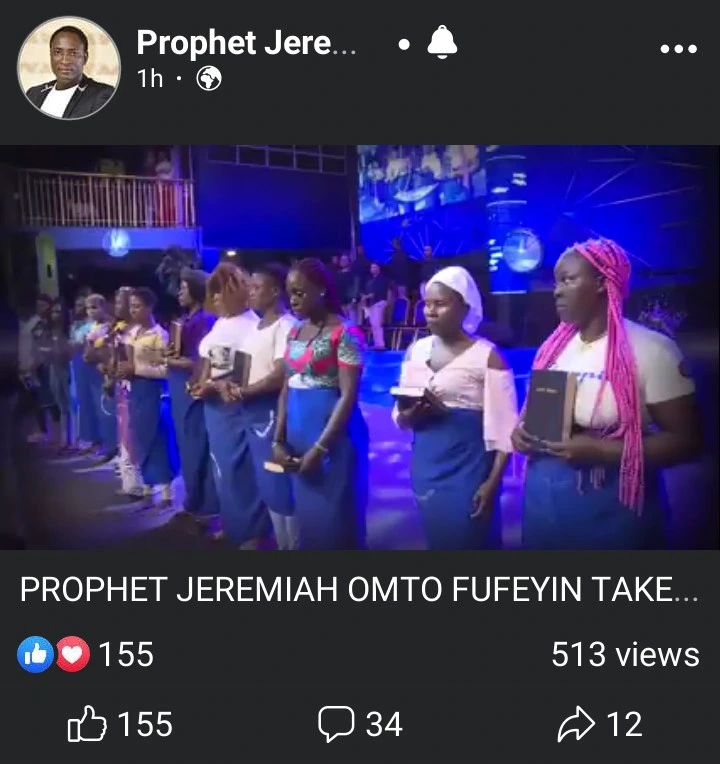 He referenced second Corinthians 5:17 which says that any man who is in Christ is a new creation and that all things will become new in his life.
On receipt of the money, they made a joyful noise and began to roll on the floor. They were probably surprised at what the man of God did for them. The congregation also joined in the shout.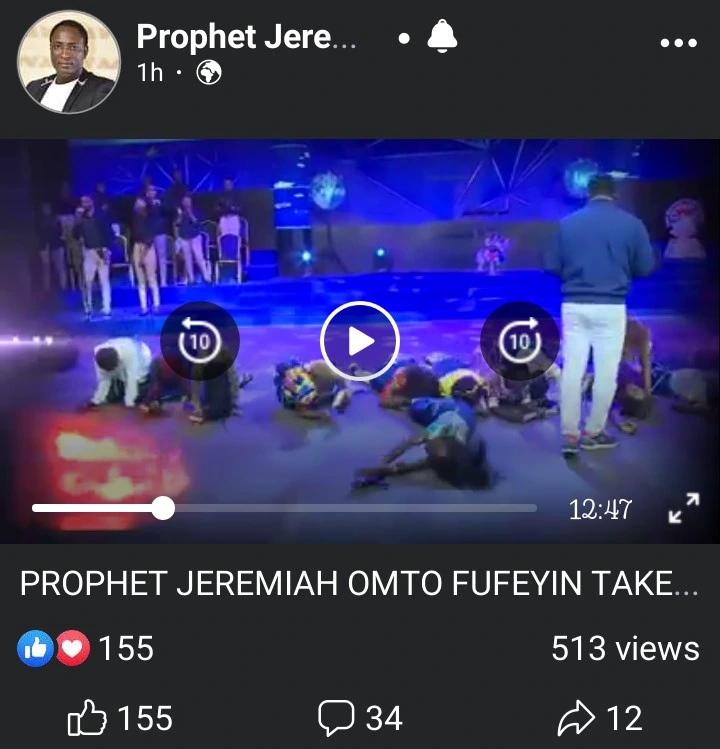 Recall that a similar thing happened to Rahab, the harlot in the Bible. She was saved by faith while people who refused to do the will of God in the town she lived in were destroyed.
Some people go into prostitution because they are out of options to make ends meet. I commend the prophet of God for what he did for the prostitutes as he has empowered them. May God give them the wisdom to use the money wisely in Jesus mighty name.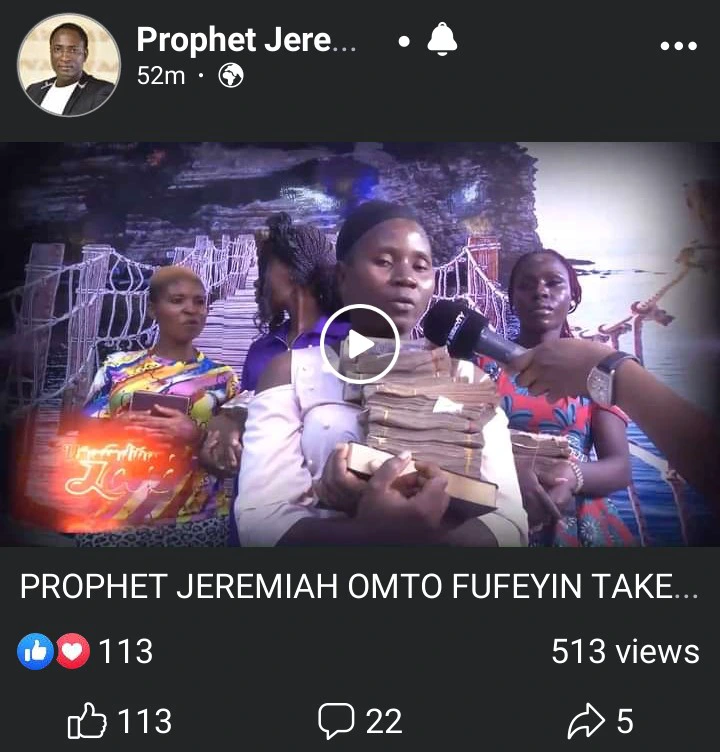 Click on the link below to watch the video:
https://www.facebook.com/100047508306508/posts/375809060679368/?app=fbl