News
Popular Fulani Leader Allegedly Killed Alongside His Wife And 3 Children In Oyo Sate
Popular Fulani Leader Allegedly Killed Alongside His Wife And 3 Children In Oyo Sate
A popular Fulani herdsman in Ibarapa Local Government of Oyo State, Iskili Wakili has been allegedly murdered in Oyo State.
According to the report on DailyPost, Wakili was allegedly murdered along side his wife and three children, while his house and cattle were burnt to ashes.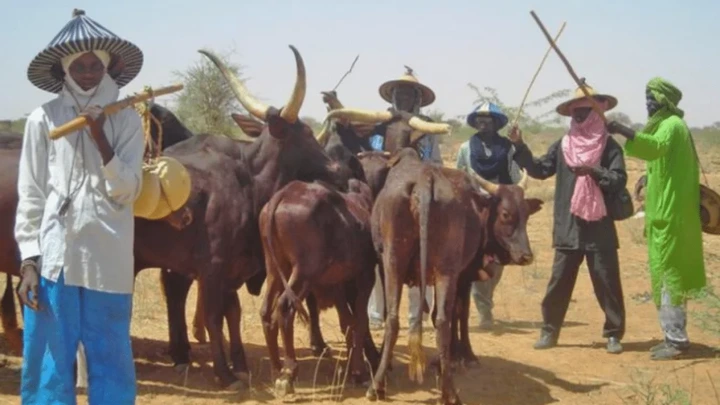 While reacting to the allegation, Miyetti Allah alleged that the operation was led by Sunday Igboho and his men.


According to a report on PUNCH, Wakili was a notorious and the most wanted Fulani warlord in the area of Ibarapa, who kills and maims with daring effrontery and crude savagery.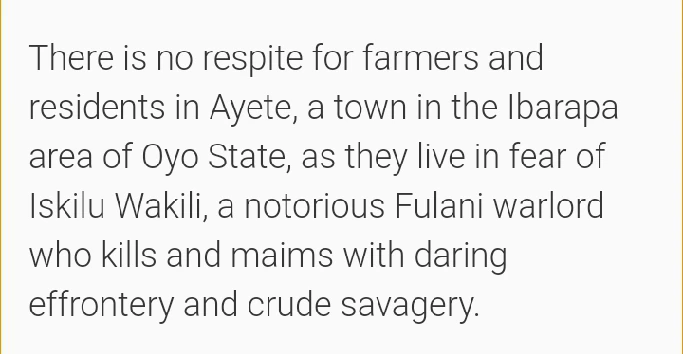 He is said to be the leader of the herdsmen in the Ayete area of Ibarapaland, and works with dozens of herders as his disciples.
After Seriki Saliu was evicted from the area, Wakili was said to had mounted a red flag on some locations, as a no-cross zone, so that he won't be displaced as well. In show of his strength, he reportedly renamed his settlements after his name, as 'Iga Wakili'.
But no matter what may had being the problem, I guess killing Wakili would not be a better option. It cannot solve the current ethnic crisis on ground, rather it's capable of aggravating the issue.
If truly he was notorious as people claimed, I think the best option would have being to invite the security operatives to take care of the issue instead of taking laws in their hands.
Recall that recently there was food blockage from the North to the south, which was clearly stated to be a result of this ethnic crisis.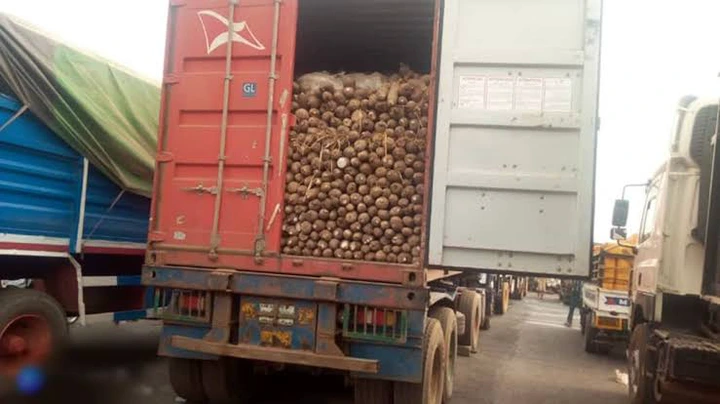 Everyone truly knows the effects of the food blockage were really well felt in the country especially in the Southern part of Nigeria, even within few days of the strike action.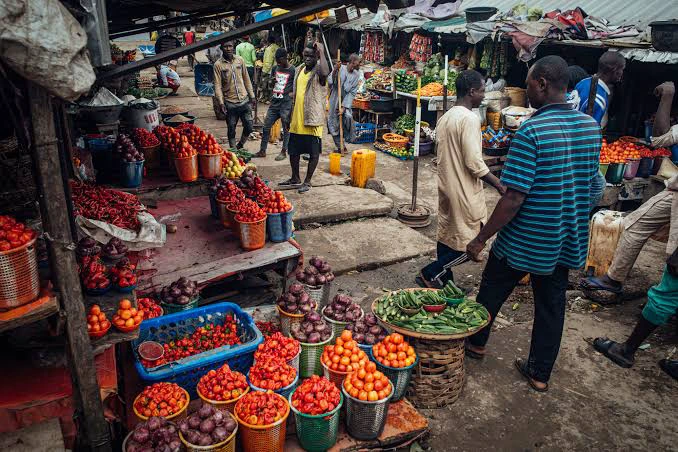 Now that the efforts of the Government later resolved the issue of food blockage just few days ago, why won't people allow the same crisis that had gone sour?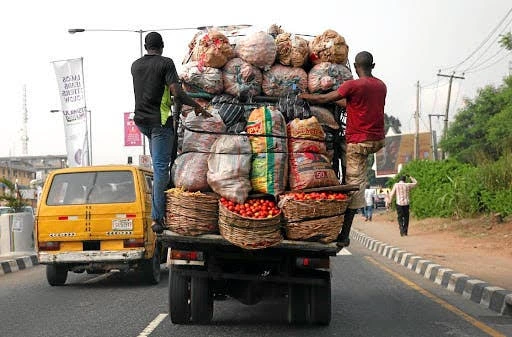 What if the food is blocked again because of the alleged killing Wakili?
Can the country cope with the resulting effects?
Do you like Winnaijatv? We count on you! Follow us on Googlenews, And get 1k.
Click Here,
and Click the Star.