Policemen In Tearful Mood After Seeing the Corpse of Victims of Plateau Attack
It is no longer news that some suspected bandits succeeded in attacking a community is Plateau state and this led to the death of a lot of Nigerians. This attack really caused a lot of reactions online and the youths of the community also staged a protest expressing how sad they are as a result of this attack.
It was reported that during this protest, some youths carried the corpse of the victims to the government house. According to reports on Linda Ikeji Blog, the angry youths stormed the hospital where the corpse of these victims were deposited and took these corpses to the government house using a van.
Shortly after this, a picture showing two policemen who cried after seeing this corpse have really caused a lot of reactions online. In this viral picture, the policemen were unable to hold back their tears as a result of this corpse. Below is a picture showing the moment these policemen cried while beholding the corpse of the victims: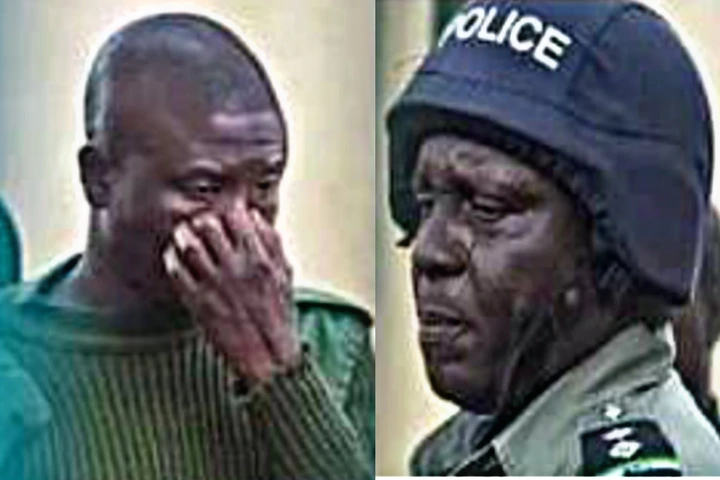 After these photos went viral, many Nigerians have shared their opinion on this issue. And after beholding this photos, I noticed that the policemen were in real pains after seeing this corpse. If policemen who are trained to endure sights like this can cry because of these corpses, this shows how tragic the sight is.
Pain and shock could be seen written all over the faces of these policemen. Their faces alone have passed the message of how touching the sight of these Corpses is. I will suggest that the government should make sure those involved in this attack are brought to book. This is indeed sad. May the soul of the deceased rest in peace.
As a reader, what do you have to say about this?