Life Style
Opinion: Rudeboy, and his wife has shown other celebrities how to settle differences in marriage
Opinion: Rudeboy, and his wife has shown other celebrities how to settle differences in marriage
One reason people should be careful with what they see on social media is that, there are always different sides of whatever a person does in reality, and what he posts on social media. Some people show off on social media just for clout, while others do it to follow up trends.
There was a rumour going round the internet about Rudeboy and his wife pathing their ways. In an article I wrote during the heat of the rumor, I opined that this couple are not divorcing, suggesting the rumor could be a plot. Then I had a convincing reason that nothing of such is happening because as at then, Anita had a video of her husband on her status, she had all their pictures on her Instagram wall and hasn't said anything publicly about divorce. Rudeboy on the other hand, didn't say anything about divorce. This gave me a strong convinction that the couple were not divorcing.
Yesterday, Anita shared a video on her Instagram handle where her husband, Rudeboy was happily receiving their kids in US while Anita filmed the moment. See the video here. The video link was copied from Anita's Instagram handle.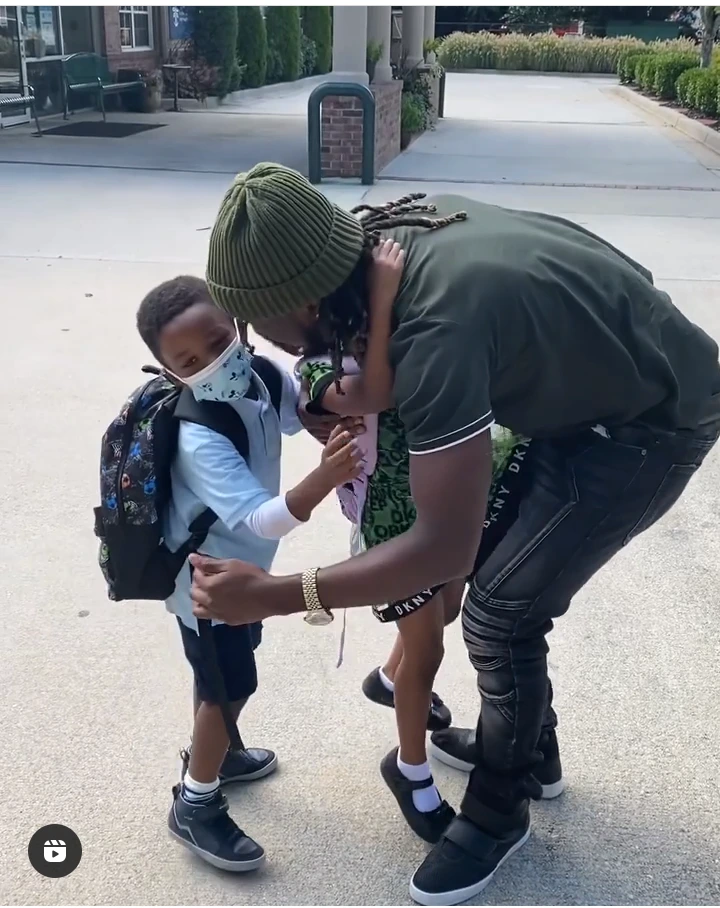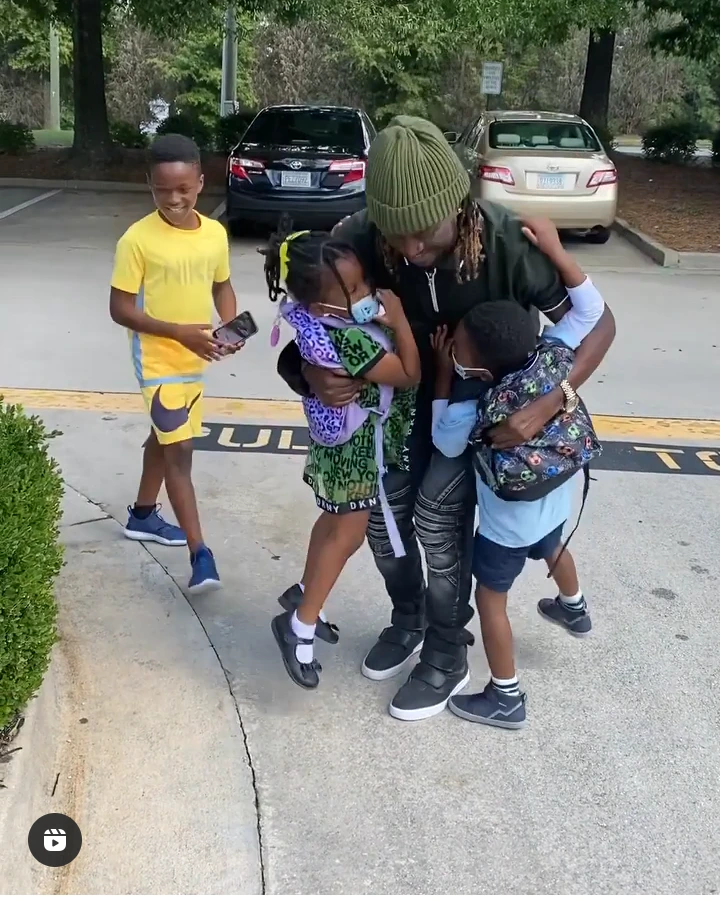 From all that transpired during the rumor, Rudeboy and his wife kept quiet over the issue for a long time. They didn't unfollow each other on social media as some celebrities do during a fight, they didn't even respond publicly to the rumor while they were fixing themselves if at all they had any issue.
Then, after some days, they shared the beautiful video where Rudeboy was happily receiving his kids in US, even when people have accused Anita of denying Rudeboy access to his children.
This is the best way celebrities should settle their differences in their marriage. This is because, the more they keep their marriage challenges flying on social media, they tend to expose themselves to more harm from fans and the general public.