News
Northern Ambassador Blames Buhari For Taking Things Lightly With Protesters, Strongly Warns FFK
EndSARS: I Blame Buhari For Taking Things Lightly With The Protesters, Northern Ambassador Condemns Protesters
Northern Ambassador Blames Buhari For Taking Things Lightly With Protesters, Strongly Warns FFK
EndSARS: I Blame Buhari For Taking Things Lightly With The Protesters, Northern Ambassador Condemns Protesters, And Warns FFK Against Nursing The Idea Of Removing President Muhammadu Buhari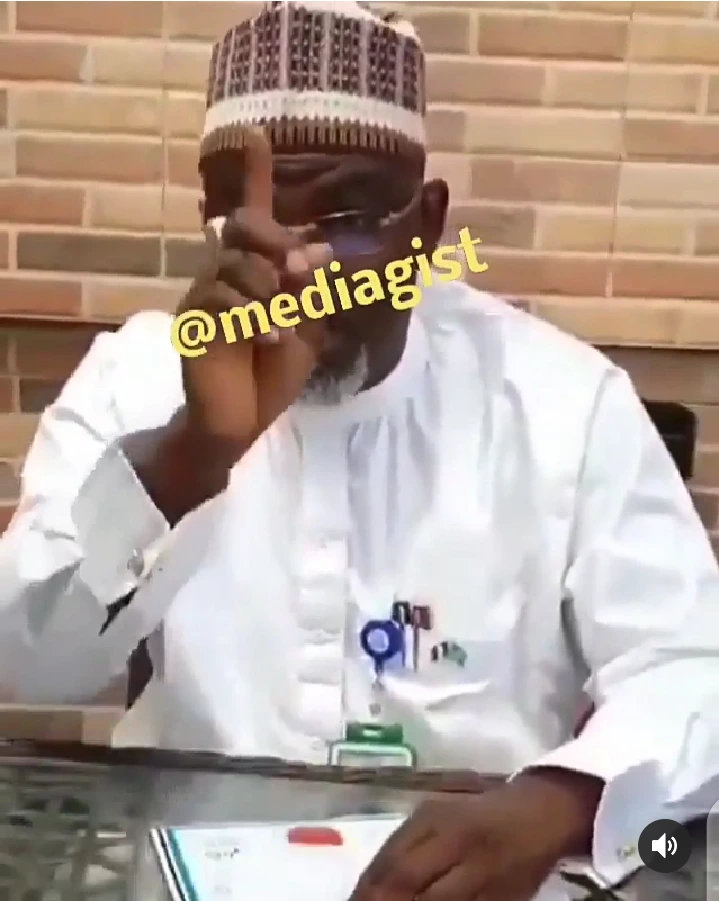 Northern Ambassador, Commasie expressing his opinion on EndSARS protests.
As the protests for the EndSARS continue across the country, Northern ambassador Commasie has condemned the protesters of EndSARS nationwide.
Speaking via a video interview which has since gone viral on all social media platforms, he said: "can you try this during Obasanjo's time. I blame Buhari for taking things lightly. There are certain things that should be handled with iron fist. We should take necessary process to deal with irregularities not due process. There are certain times due process won't work but necessary process. So, whichever way your country will be in peace, handle it. If police failed to do what they supposed to do, bring the military. We, the patriotic citizens will go against the miscreants. We will face them. They say because they have succeeded with EndSARS and police has accepted with them. The next person is Inspector General of Police. Fani Kayode is saying the President must go. A democratically elected President! You dare not try it."
It would be recalled that #EndSARS campaign is a movement which has gained international recognition. The protests which have recorded few deaths and injuries is a successful movement in the history of this country.
Also, Commasie is the second Nigerian to have called on President Muhammadu Buhari to deploy soldiers to nip EndSARS protests in the bud across the country.
Watch the video by clicking on this link:
https://www.instagram.com/p/CGcB-UDD4lx/?igshid=133ippx57abju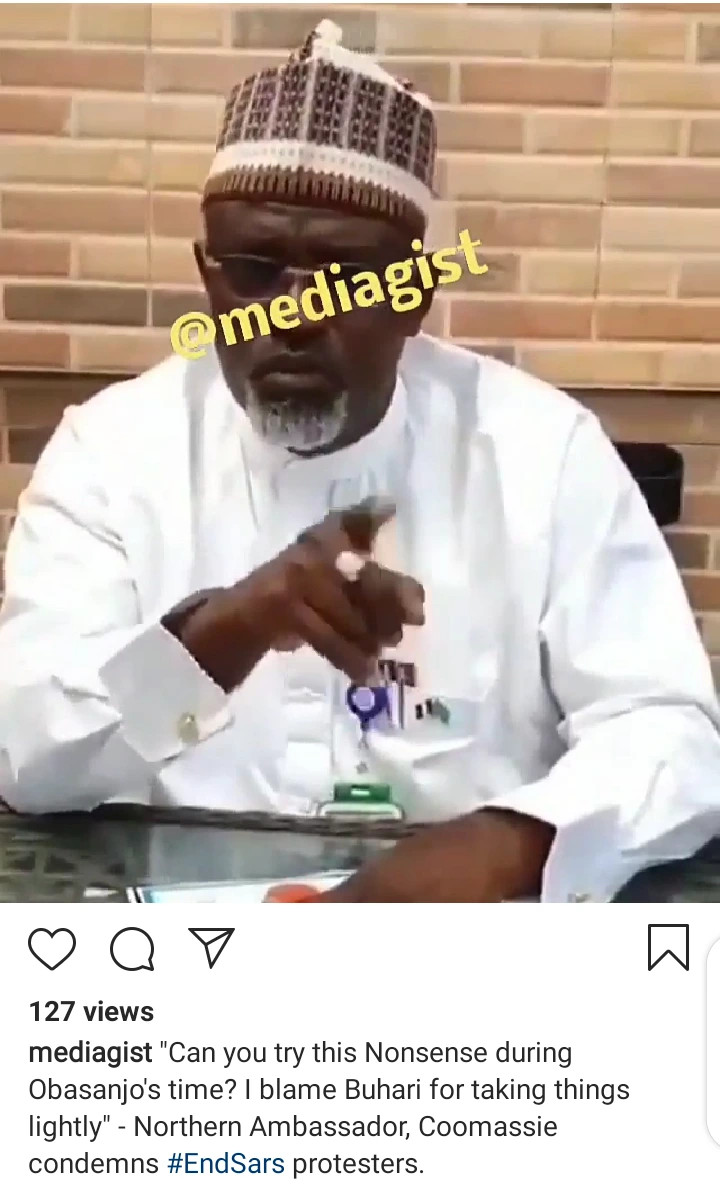 What are reactions to Northern ambassador's calls on President Buhari to use iron hand in dispersing the peaceful protesters?
Do you like Winnaijatv? We count on you! Follow us on Googlenews, And get 1k.
Click Here,
and Click the Star.
Also Follow us on
Facbook,
Twitter,
Instagram
For Give Away.