Viral News
Trending
Nigerians Drag American Singer For Calling Aki And Pawpaw "Pets And kids"- See Nigerian Reactions
Nigerians Drag American Singer For Calling Aki And Pawpaw "Pets And kids"- See Nigerian Reactions
There has been a lot of reactions from many Nigerians on Twitter after an unpopular American musician asked if Aki and pawpaw were kids or pet.
The American musician, kimah_love has been thoroughly dragged by Nigerians after calling popular Nigerian Nollywood actor, pets and kids. Many Nigerians see the post as and irrespective post by asking if someone were pets or kids.
To Wale's Nigerian tweeps, she disrespected and belittled the veteran Nollywood Nigerian diminutive actors by asking such a disparaging question on social media.
Kimah asked the question when Nigerian born-American rapper, Wale tweeted about taking the two veteran actors to the 'Ellen Show'
Apparently, she didn't know who they were and she had not heard of them before. However, her excuse couldn't save her as Nigerians on twitter descended on her without pity. Many Nigerians are very angry as they blast and drag her through the social media platforms, here are some reactions from Nigerians on Twitter;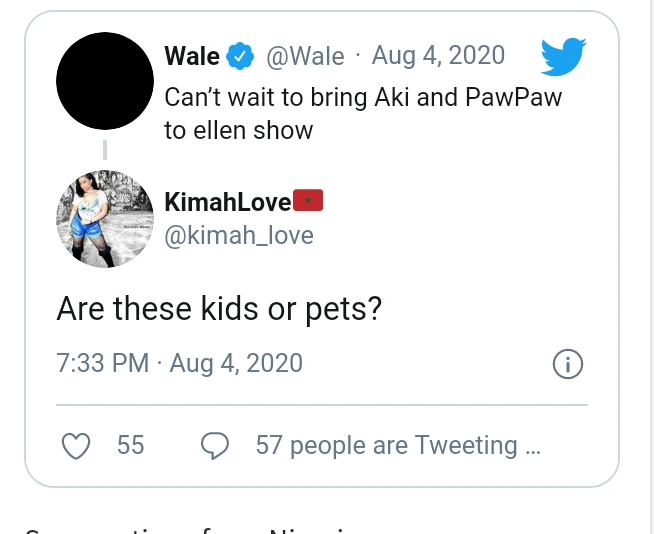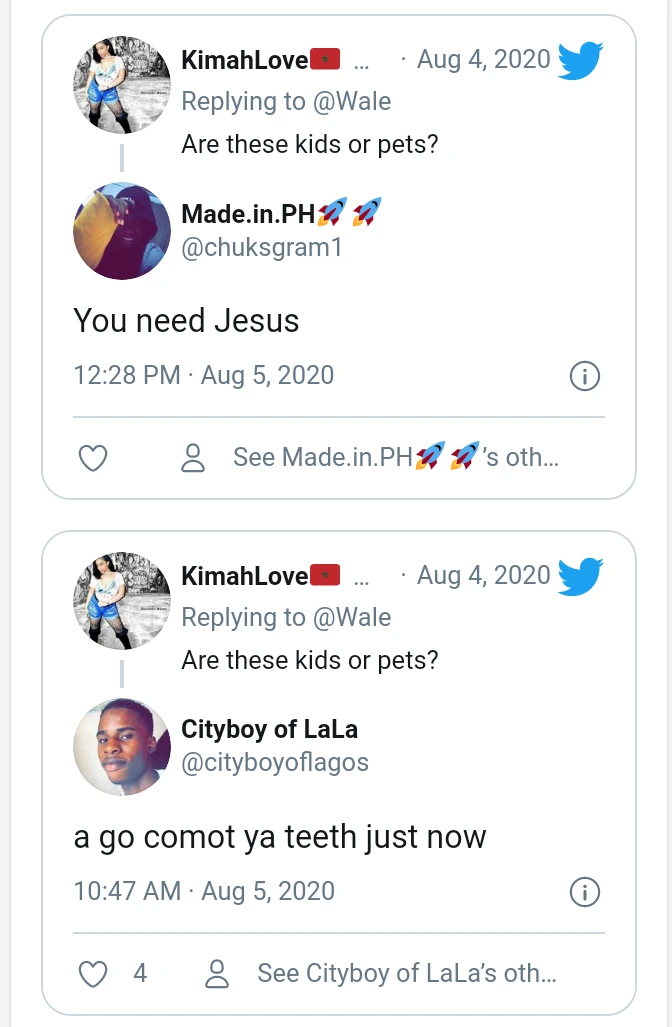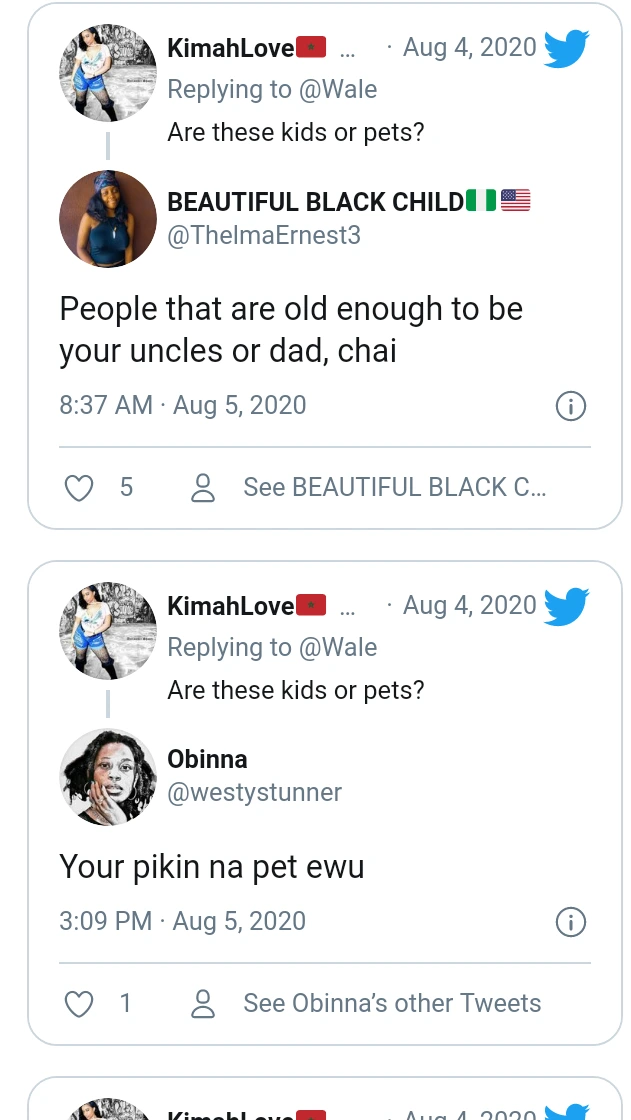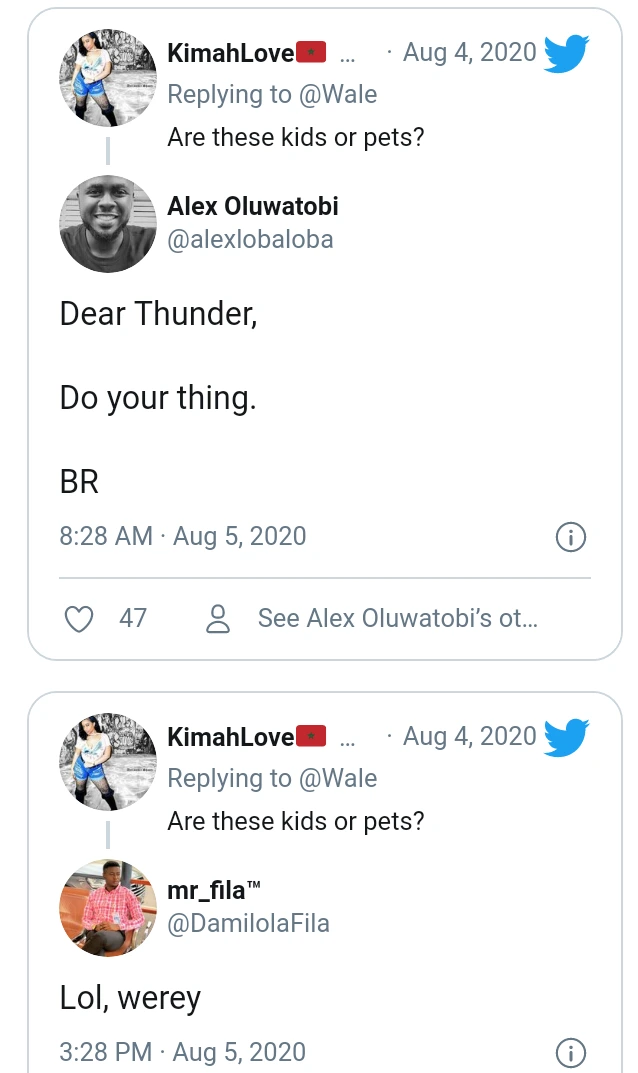 Maybe the American musician has not heard from Aki and pawpaw before and that made her to ask if they were kids or pet but Nigerian found it as an irrespective post for their Nigeria popular Nollywood actor and that has bring alot of reactions from Nigerians.