Nigerian Man Shows Off An Estate In USA Where Everyone Has A Private Airplane
Having money is a very good thing, most people who are rich like to show off their money, but there are some very rich people who do not show off their wealth.
In a recent video posted by Instablog9ja, a Nigerian man living in USA exposed a very bitter truth about people who are really rich. The video served as a warning to people who show off when they make a little money.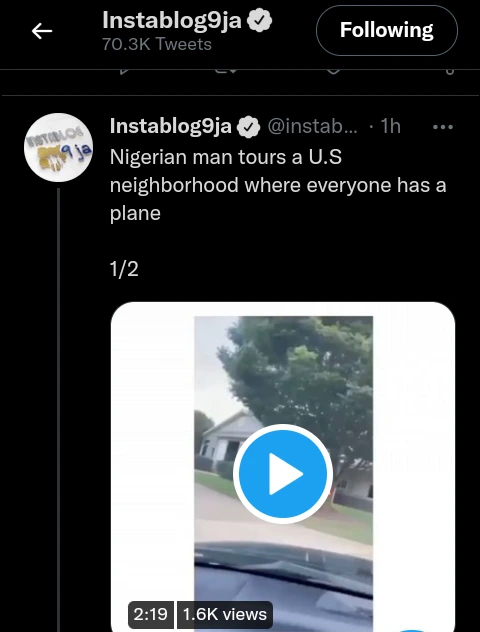 In the video, the man was driving through an estate where all of the occupants owned private jet and had a house where the private jets are parked. It was not clear if the man lives in the estate or if he was just passing through.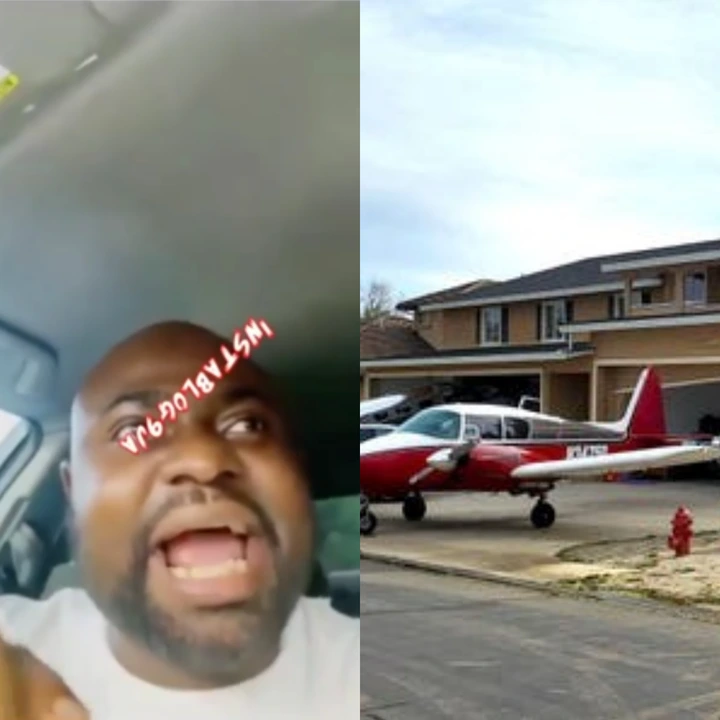 The neighborhood was very quiet and he said that this is how people who are really rich behave. He also said that they don't make noise like Nigerians who make a lot of noise when they get little money. You can watch the video here.
When the video was verified and reposted by Instablog9ja, a lot of people were amazed as they left a lot of comments. I hope that this will make you humble even when you become rich. Bely are some of the comments.