Health
Nigerian Doctors Who Seperated Conjoined Twins Set to be Honored
Nigerian Doctors Who Seperated Conjoined Twins Set to be Honored
The world is set to honor the Nigerian medical doctors credited to have separated the Conjoined twins at the National Hospital, Abuja in November 2020. The festival, which is the World Twins Festival is scheduled to hold between October 3-9, in the ancient town of Igba-Ora, Oyo State. The Festival is tagged "Twinning for Medical Breakthrough".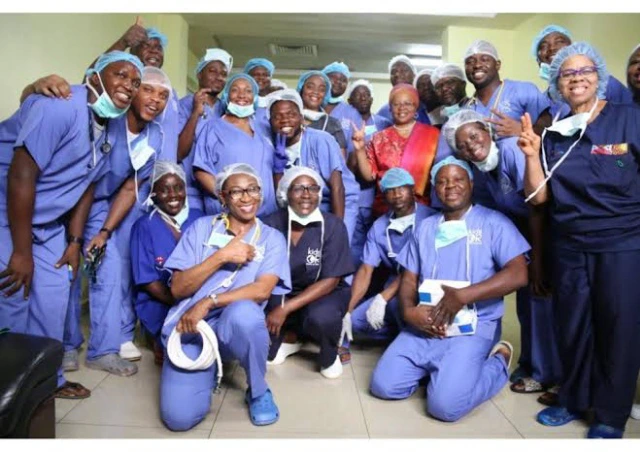 It should be recalled that the group of medical doctors was a 78-member team, led by a Pediatrician, Dr. Emmanuel Ameh. The Siamese twins separated borne by a cesarean section (surgery) in, August 2018. They were conjoined at the chest and abdomen. The surgery which took 13-hours was performed on November 14, 2020. It was delayed two years after their birth to avoid complications that may arise due to their fragility.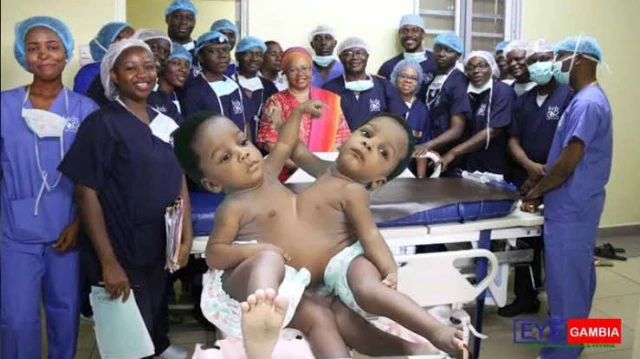 Dr. Ameh who led the team said Plastic surgeons were also included in the team as they were necessary to repair the areas that were torn and also create artificial skin to cover up those that were at risk of getting infected.
The twins were the first to be separated in the National Hospital and the Hospital's spokesman, Dr. Tayo Haastrup could not but express his impression:
"We are just happy and proud that the team that worked on this surgery were all Nigerians doctors. It was done in Nigeria and the parents didn't have to go outside the country," he said.
The Medical Director of the hospital, Dr. Jah Momoh also said the Surgical procedure was performed for free as the family could not afford to pay. In his words:
"My attention was drawn to their inability to pay for such an expensive medical procedure so we assessed their status and classified them as indigent. We funded their care and major surgeries that separated them. We also ensured that the lack of funds did not stop the beautiful twins from enjoying their lives independently," he said.
Meanwhile, below are the cute twins Goodness and Mercy Martins who are still alive and kicking.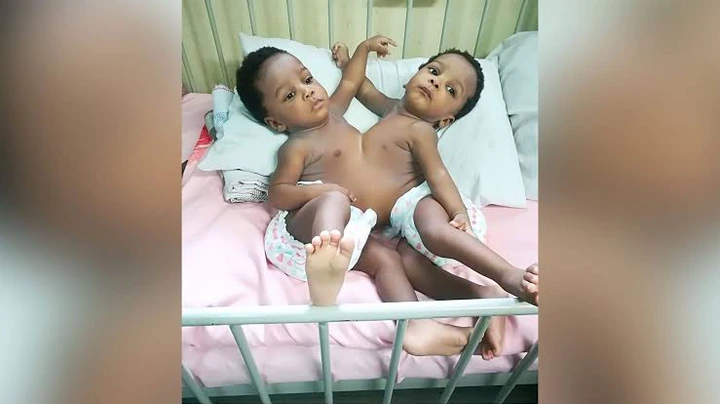 Before Surgery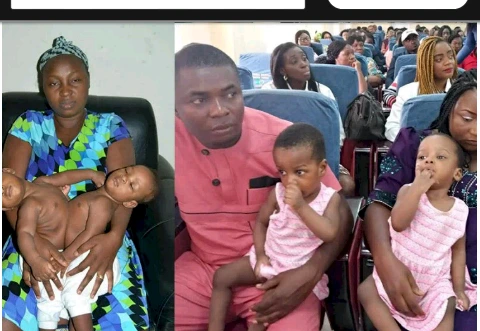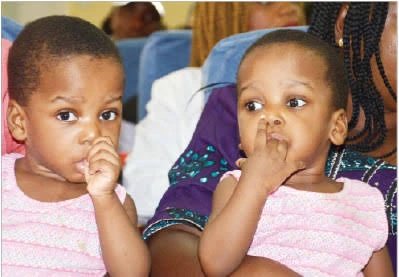 Indeed, this team of doctors deserve to be honored !