Mixed Reactions As Woman Takes Pictures In A Shrine And Says She Is Proud Of Her Religion
Before Foreigners came to our land and introduced Christianity to Nigeria, we were mainly traditional worshippers who bowed down to idols and believed in them. However, after the foreign religion was introduced, our traditional religion which involved making so many blood sacrifices slowly died out.
Of course there still some places in Nigeria where idolatry is practiced and native doctors still function. In fact native doctors who practice idolatry (traditional worshippers) can be found in so many villages in Nigeria and some are in cities.
But the key thing to note is that there are more of Christians now than there are traditional worshippers and a certain lady sparked up reactions on Facebook after she revealed she is one of those who still believed in traditional Religion and worship.
The lady who identifies as Queen on Facebook took to her page to share some pictures of her in what looked like a shrine (obviously from the background one can see red decorations and pieces of white chalk). She told Nigerians that they have abandoned their original religion to worship foreign religion.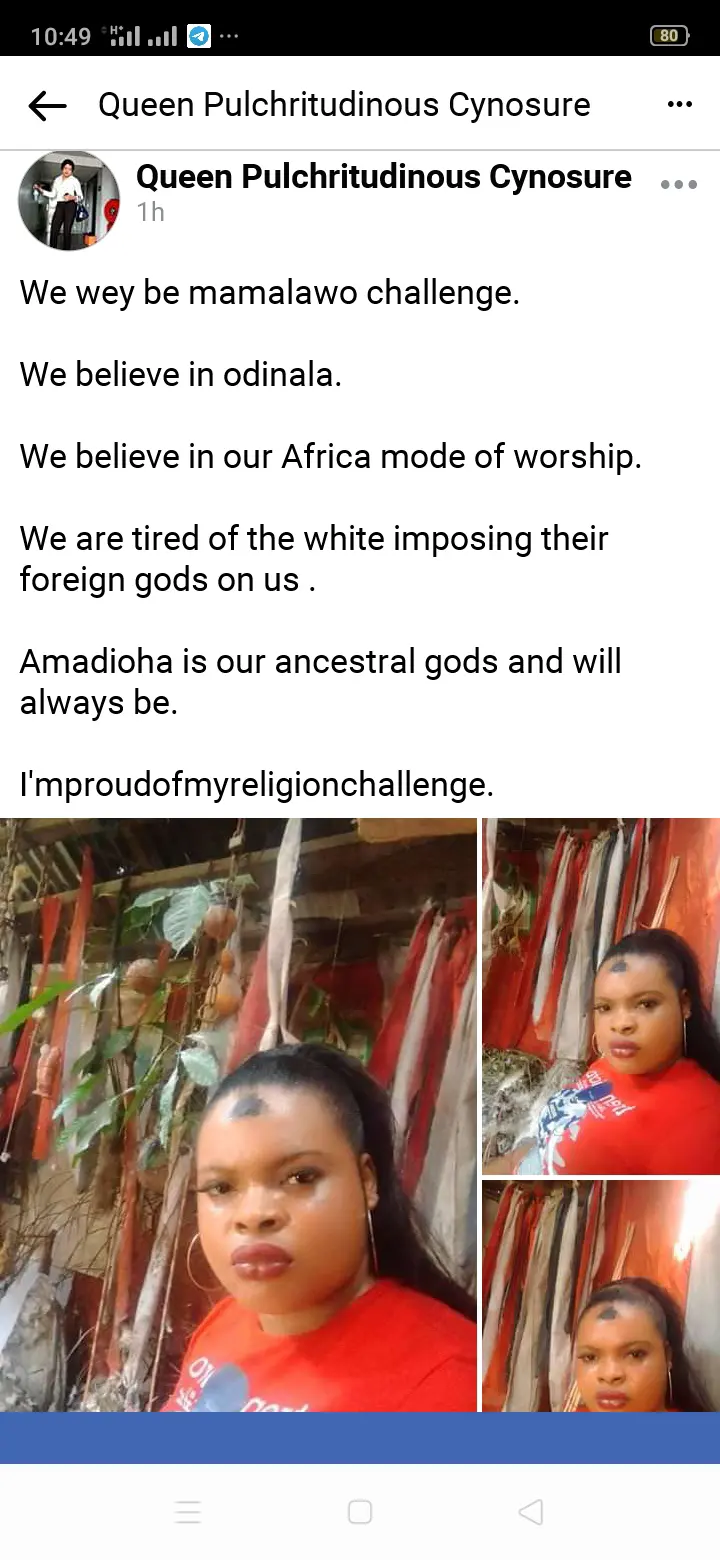 According to her, she is tired of the whites imposing their religion (Christianity) on her and she believes in "odinala" which means tradition in igbo.
She called herself a "mamalawo" which a term used to describe a female native doctor and she declared that she is Proud of traditional worship being her religion while citing Amadioha as the ancestral god that will forever exist.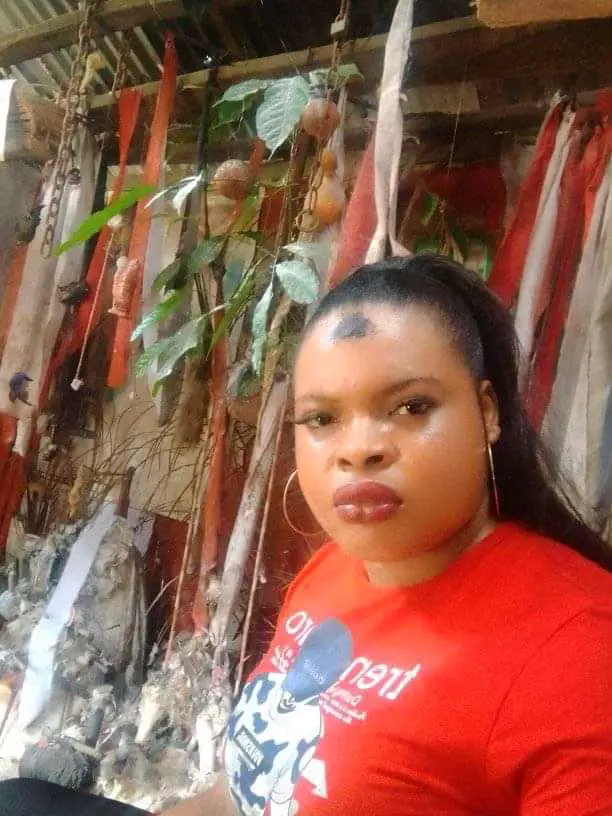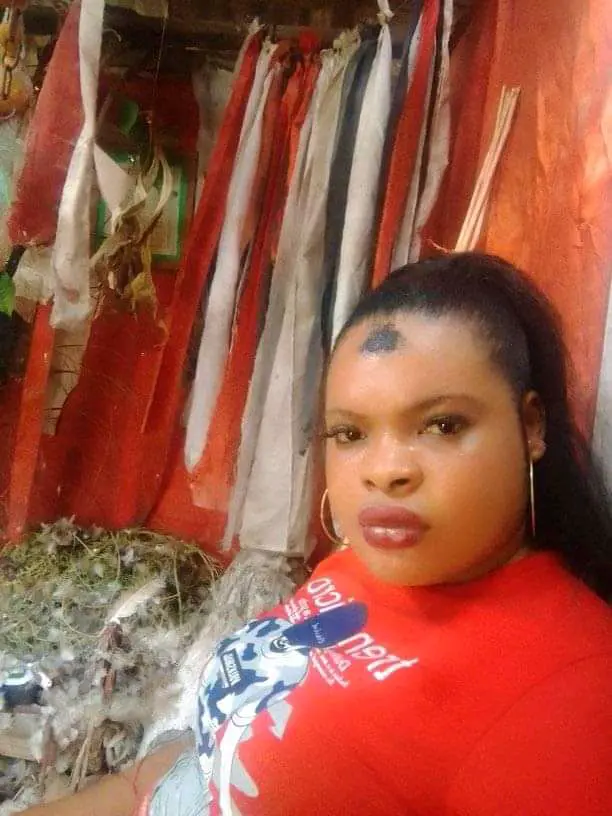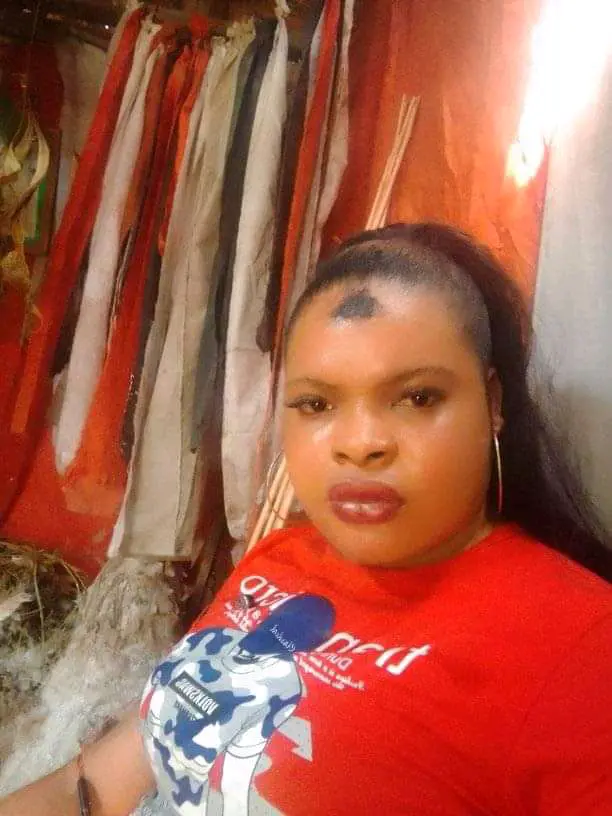 Nigerians reacted to this her post on Facebook in different ways. Some were shocked by her audacity to post it on Facebook, some liked the fact she was proud of her religion while others mocked her.
Check out their comments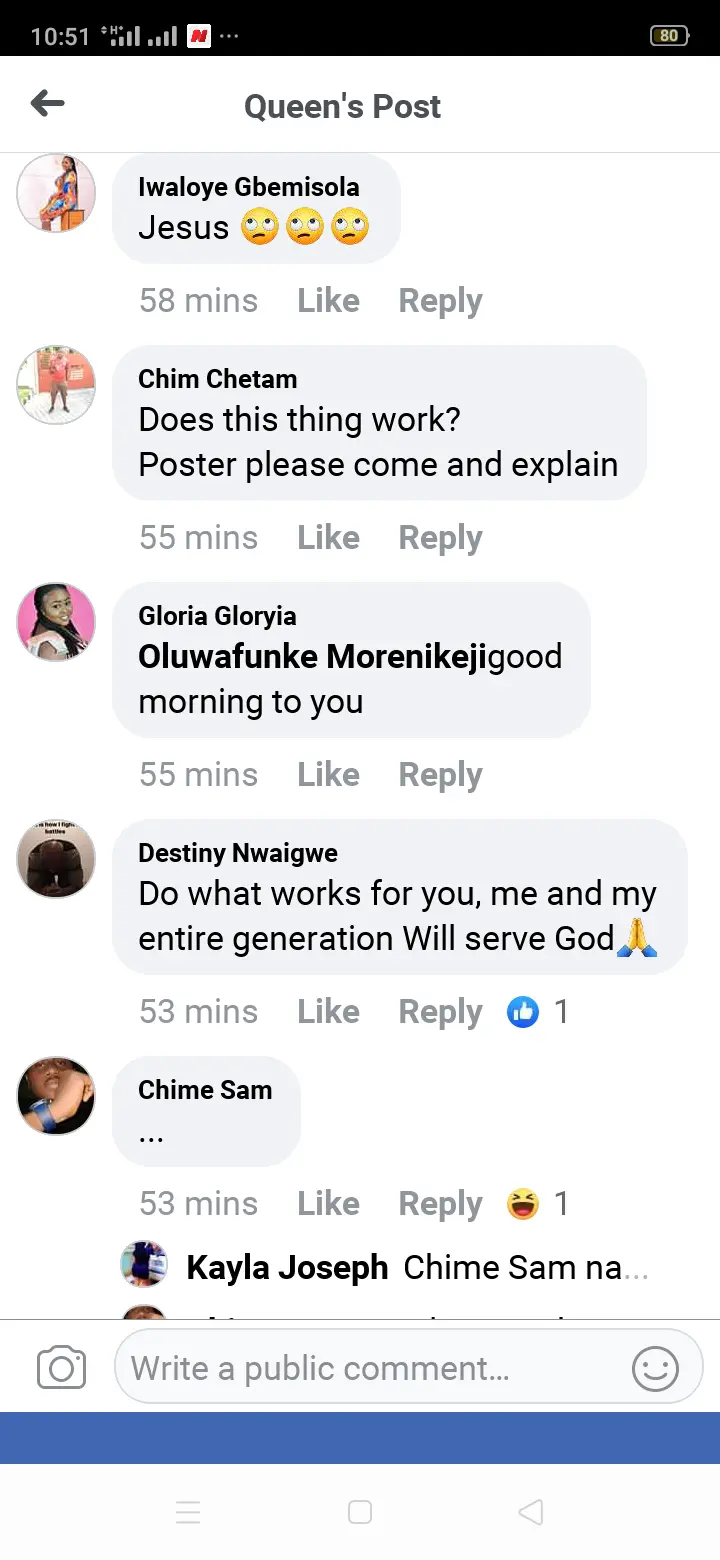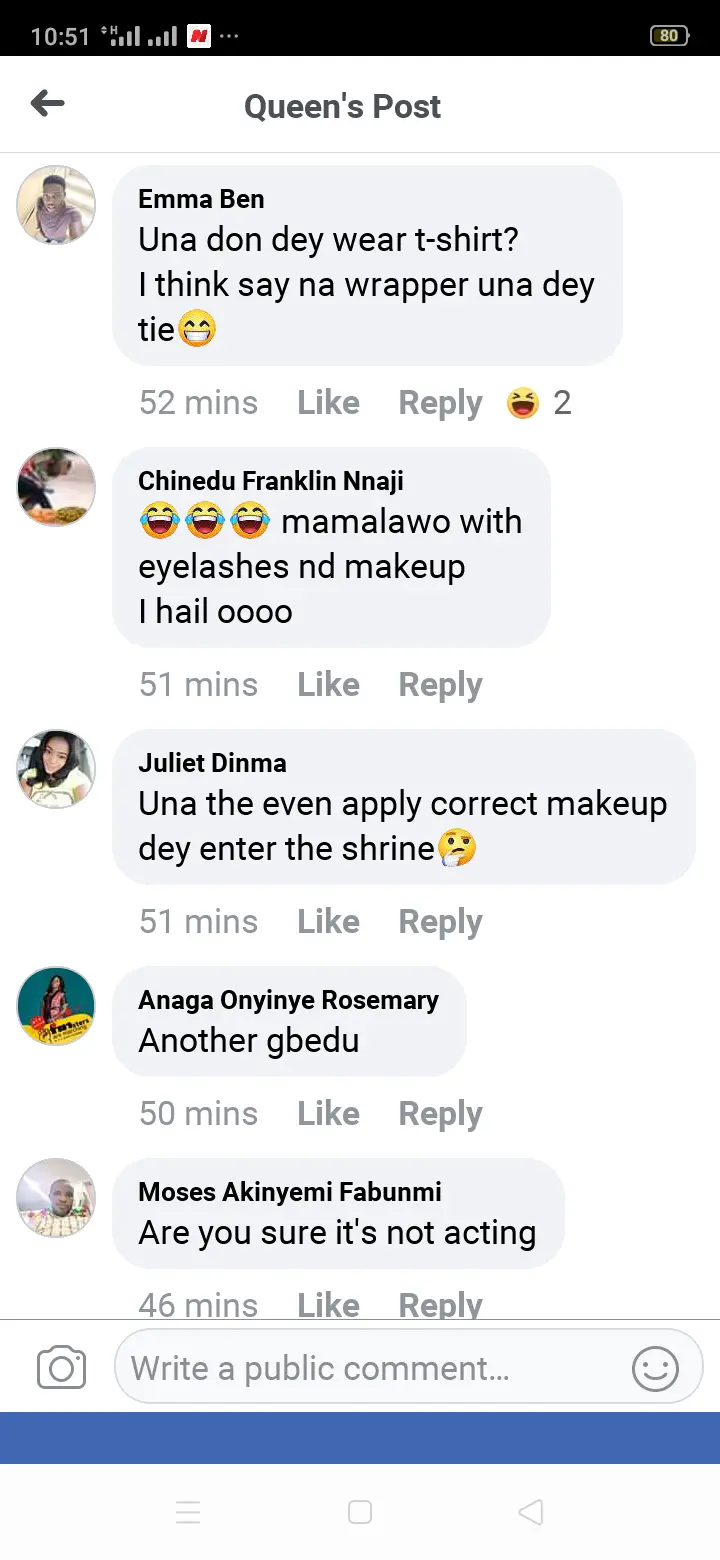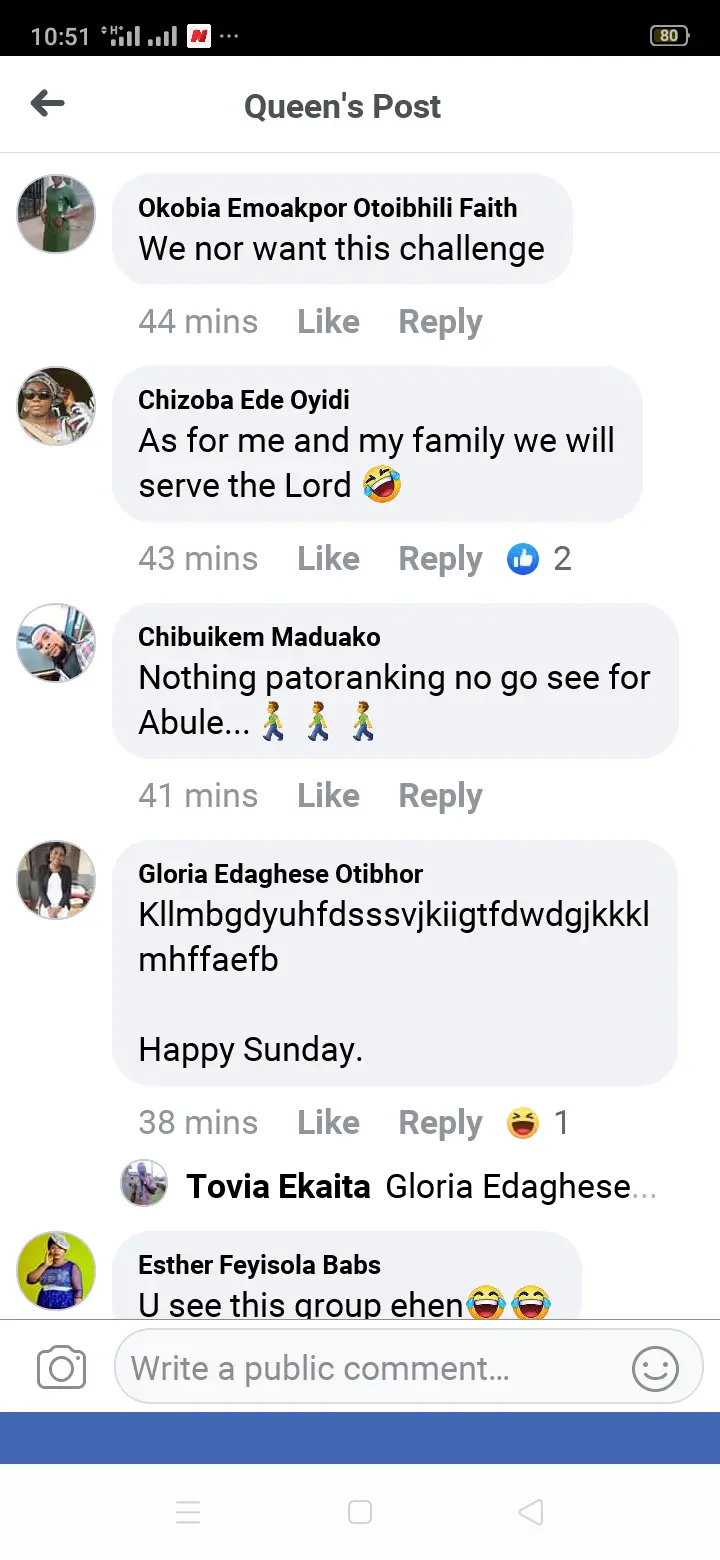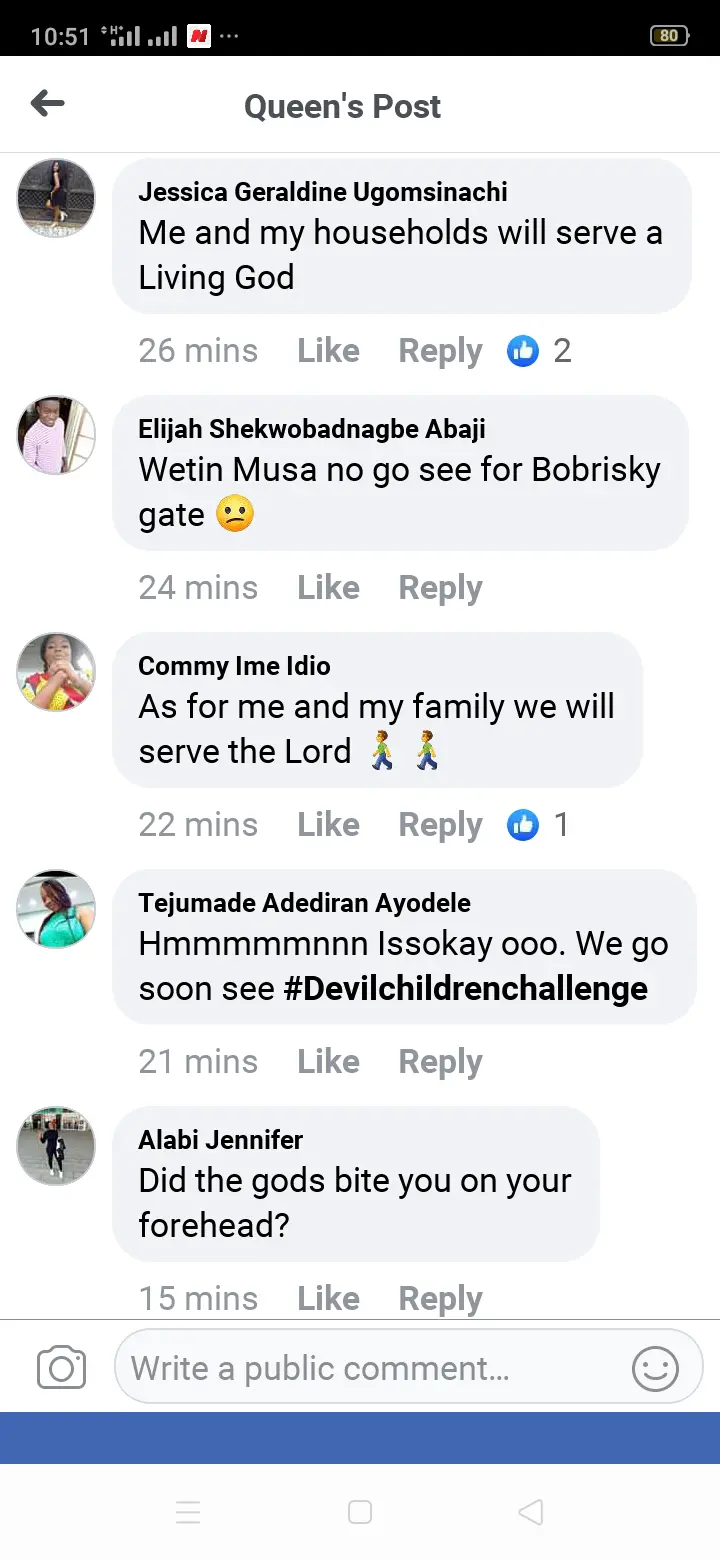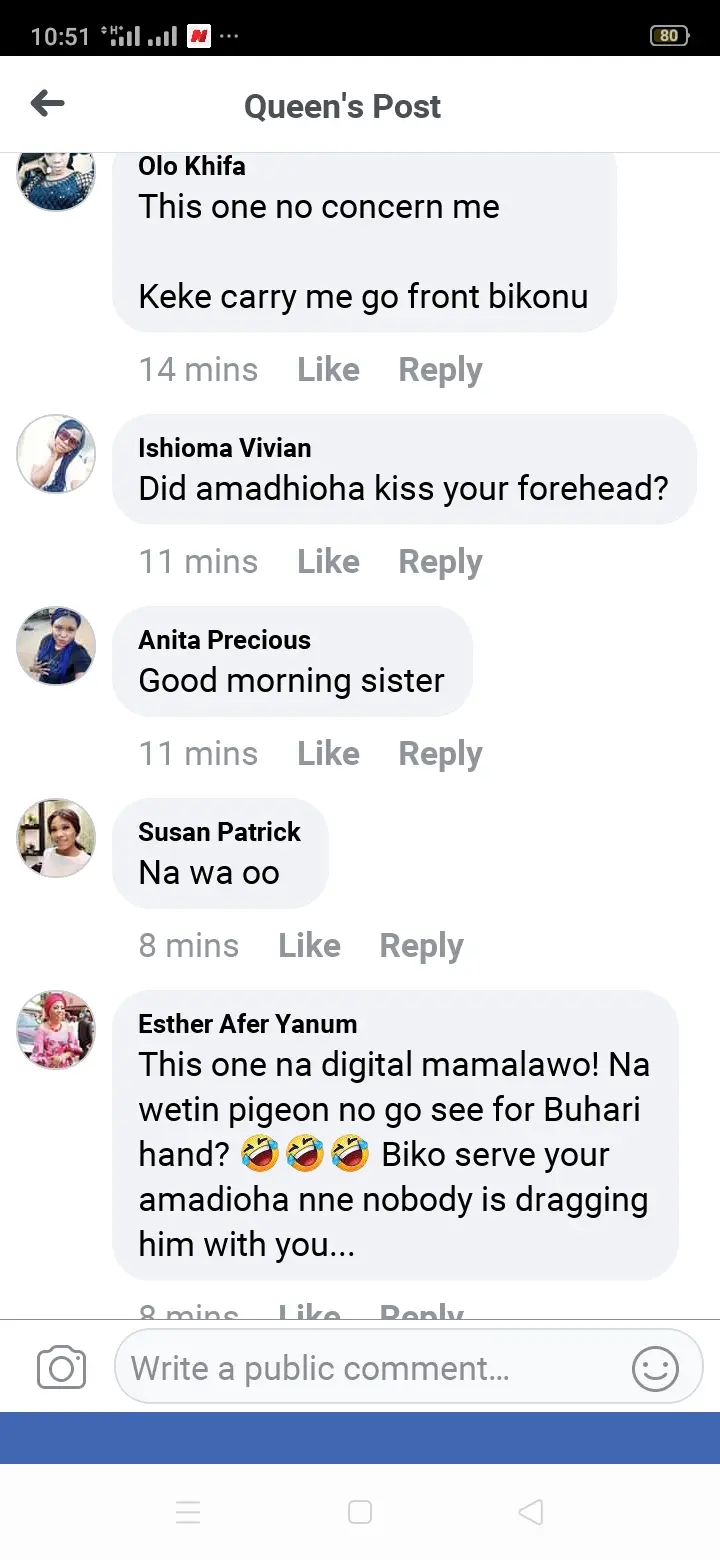 Source:
https://www.facebook.com/groups/157878258376995/permalink/875770819921065/