Relationship Tips
Men, If You Propose To A Girl Publicly And She Says No, Just Do These 4 Things Immediately
Often times, we hear and see the cases of Men proposing to their women publicly and get turned down by the lady, and in turn, the men tend to do crazy things as a result of heartbreak
Men, If You Propose To A Girl Publicly And She Says No, Just Do These 4 Things Immediately
Often times, we hear and see the cases of Men proposing to their women publicly and get turned down by the lady, and in turn, the men tend to do crazy things as a result of heartbreak and the trauma the situation bestows upon them immediately.
Recently, there is a video currently making the news headline where a man proposed to his supposed partner publicly and she said no, the man then started rolling himself on the mud and begging the lady at the same time, we lady just said no and walked away.
That must have been very painful, heartbreaking, and traumatic but you should know that it's not the end of life.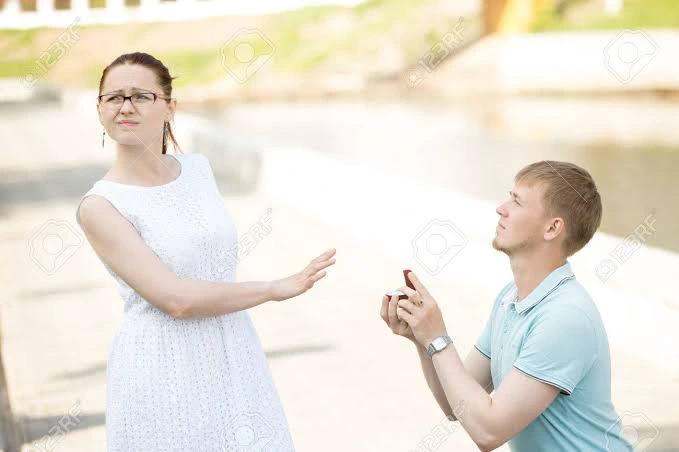 So, in the event of such a terrible outcome, just do the following things immediately.
1. I assume that while making the marriage proposal, you are kneeling down on one knee. So, if she says no, just put the other knee on the ground as well, and call upon God to come and give you the strength to bear the trauma, heartbreak, and pains that will ensue immediately.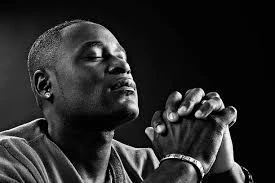 You should do this because it is only the Almighty God that can help you at that moment. Such disappointments cannot be easily handled, so you need God's help.
2. Secondly, do not attempt to beg her publicly because once she says no, that means it is from the bottom of her heart and that is what her body and soul wants and desires. Peradventure she decides to say yes after she has already said no, that means she is doing that out of pity and no marriage should be built out of pity, it should be built on pure and genuine love.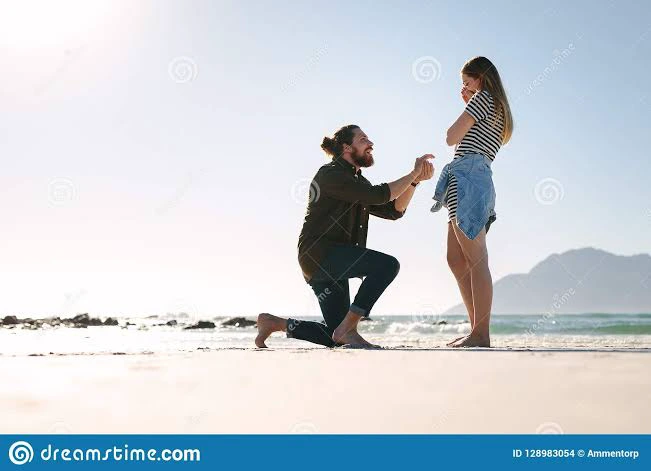 So my brother, if she says no, walk away immediately if she is meant to be yours, she will willingly reverse her answer without any pressure from you, the crowd, or anyone. What must be, must be?
3. Thirdly, walk away immediately and find the nearest house of God. Do not go to a bar or bear joint to drink away the pain, no, don't do that. Seek the divine intervention of the highest God, only in his presence can you be consoled, and only there can you receive total calmness and be consoled.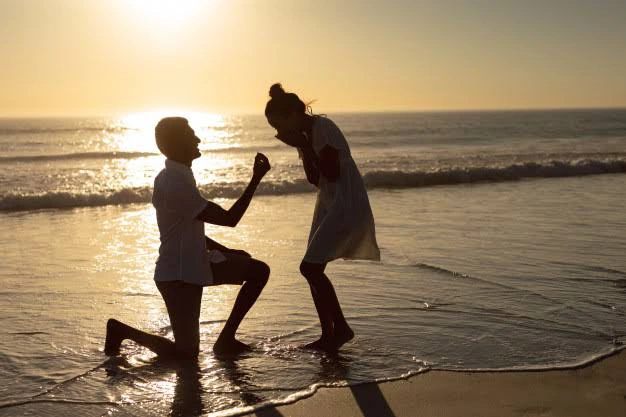 4. Also, if she says no publicly, do not try to commit suicide or murder anyone, that is not the end of life. Just tell yourself that it is probably not meant to be. Start assuring yourself immediately that it is not the will of God and then walk away gently. Whatsoever that is yours will definitely find its way to you.
So, my brother, just do the above 4 things immediately, and may it be well with you. To all those that have suffered this fate, may God bless you all with better women.
What is your take on public proposals, is it good or bad? Please let me know what you think in the comment section.
Women, should it be right to say no to a public proposal? What is your take on that? Please let us know via the comment section.
Do you like Winnaijatv? We count on you! Follow us on Googlenews, And get 1k.
Click Here,
and Click the Star.