Sports
Liverpool Vs Chelsea: See The 3 Things To Expect In Tonight's Match
Liverpool Vs Chelsea: See The 3 Things To Expect In Tonight's Match
Having played draw with Manchester united, Chelsea will be all out to win this tie. But it has never been easy for Chelsea for two seasons now especially since Kloop took over as coach of Liverpool. With the only winning coming coming in FA cup where Chelsea won them last season 2:0.
With a 2:0 lost at Stanford Bridge, Chelsea will want to pay back especially since a win will take them into the top 4 of the premier league table. So below are what to expect tonight.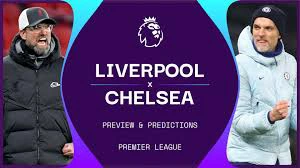 1. GOALS
Despite conceding just two goals since Tuchel came in, this tie will be one to watch especially as goals will be scored in this tie. With the kind of attack Liverpool possesses, especially now that Jota is back, having scored 9 goals in 10 premier league appearance, expect a lot of goals in this tie.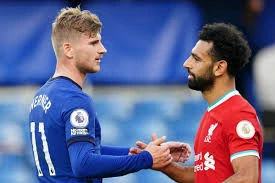 2. CARDS
Although Chelsea have been careful of late in terms of card, this tie will be too fierce to resist card. As fouls will be numerous and cards to follow. So expect a lot of cards in this match.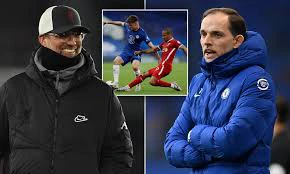 3. WIN
Chelsea and Liverpool match in the last 3 seasons have hardly ended in draw. It's either Chelsea wins or Liverpool wins. With Liverpool being favorite for this tie, many will be hoping for Liverpool to come out victorious especially since They have the home advantage. But do not take anything away from Chelsea. As their last two victories against Liverpool has come at Anfield. So expect a win tonight from either of the teams.
What do you think about this? Are the expectations realistic? Or do you have your own expectations? Let's hear them. Comment below
Do you like Winnaijatv? We count on you! Follow us on Googlenews, And get 1k.
Click Here,
and Click the Star.