Lady Who Recently Got Married Dies Alongside Her Mum And Siblings On Their Way Back From The Village
According to a Facebook user, Sapele Oghenek, a young lady, Gift Okereke who got married traditionally on Wednesday, 14th January, 2021 has been reported dead. She died alongside her mother and her siblings on their way back from Ebonyi State where the traditional marriage had taken place.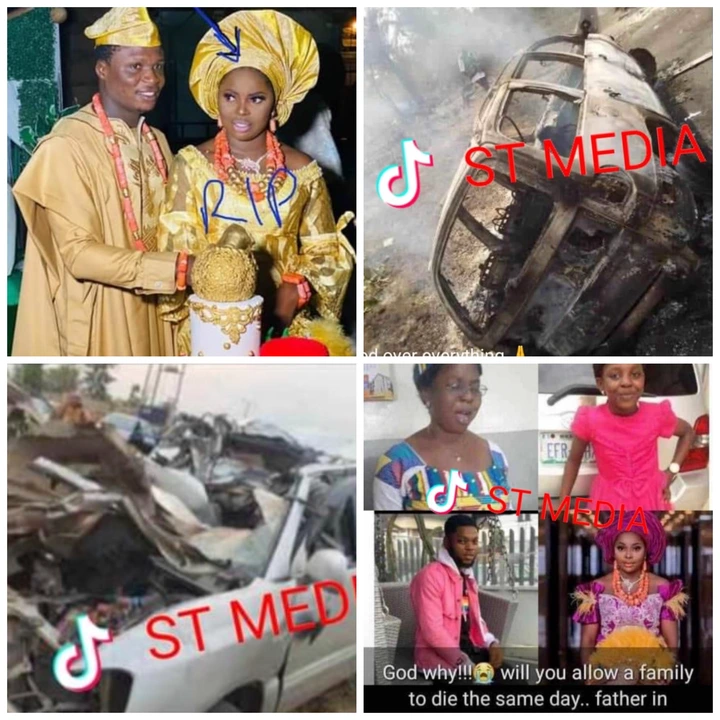 According to Sapele Oghenek, the young lady who had been reported dead is the daughter of one Pastor Clement Okereke. Pastor Clement Okereke's place of residence is in Warri, Delta State but the traditional marriage was held at Ebonyi State. The traditional marriage was reported to have gone successfully on Wednesday but on their way coming back on Saturday 16th January 2021, the vehicle in which they were in had a fatal accident. Gift Okereke, her mother and her siblings all died as a result of the accident while Pastor Clement Okereke is currently in Coma.
While the traditional wedding was held on Wednesday, 14th January 2021, the white wedding of Gift Okereke was meant to take place on the 30th day of January, 2021 in Warri, Delta State.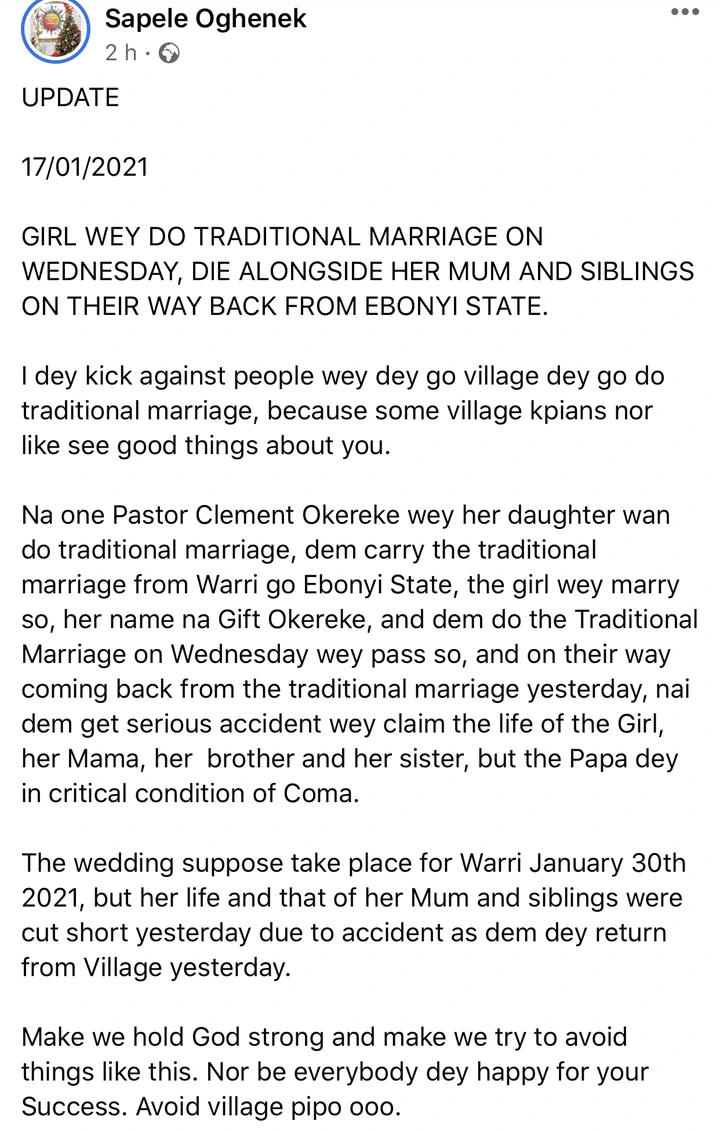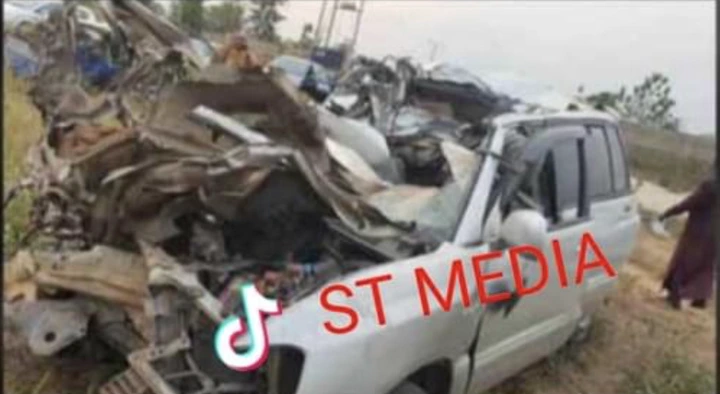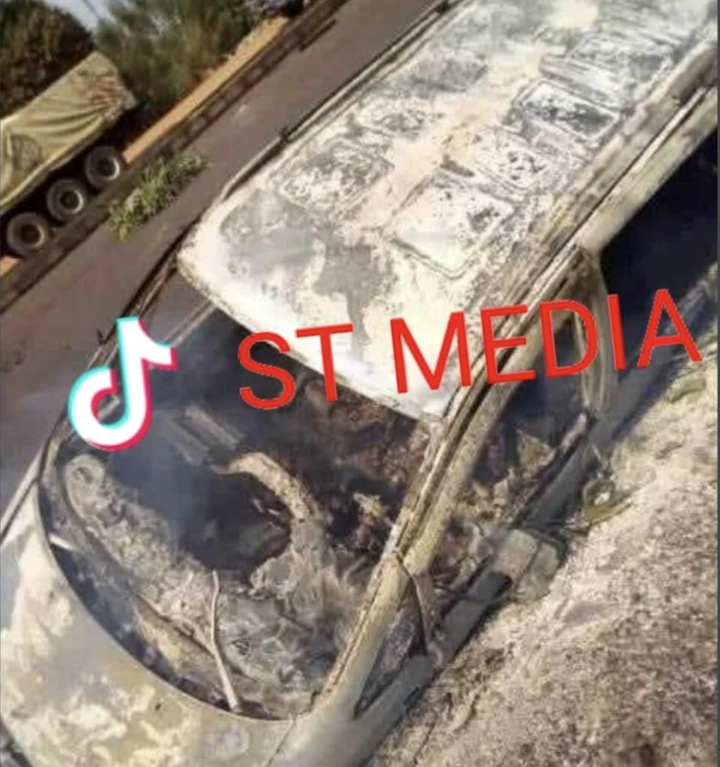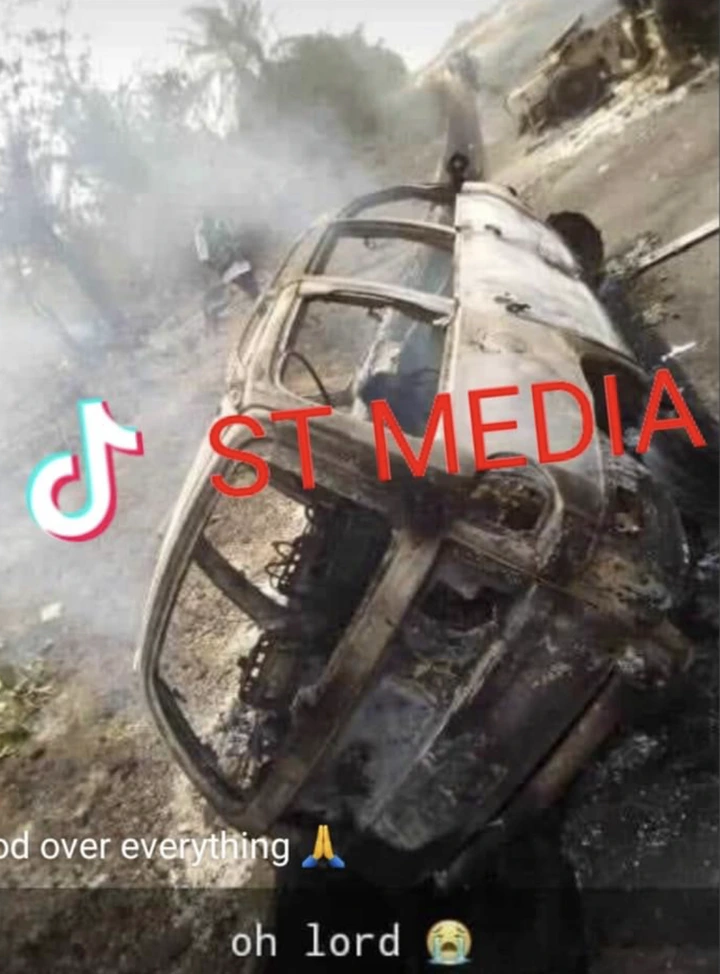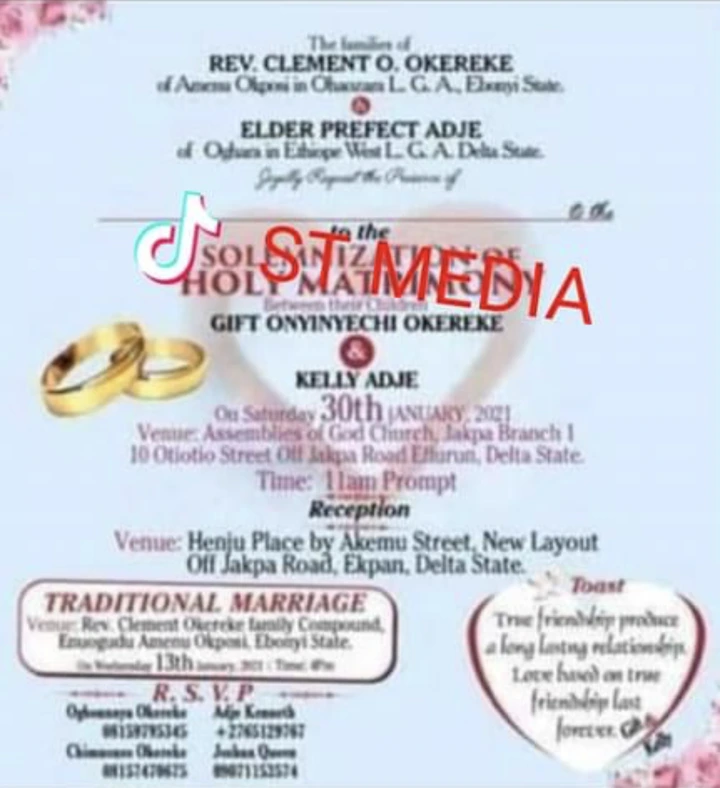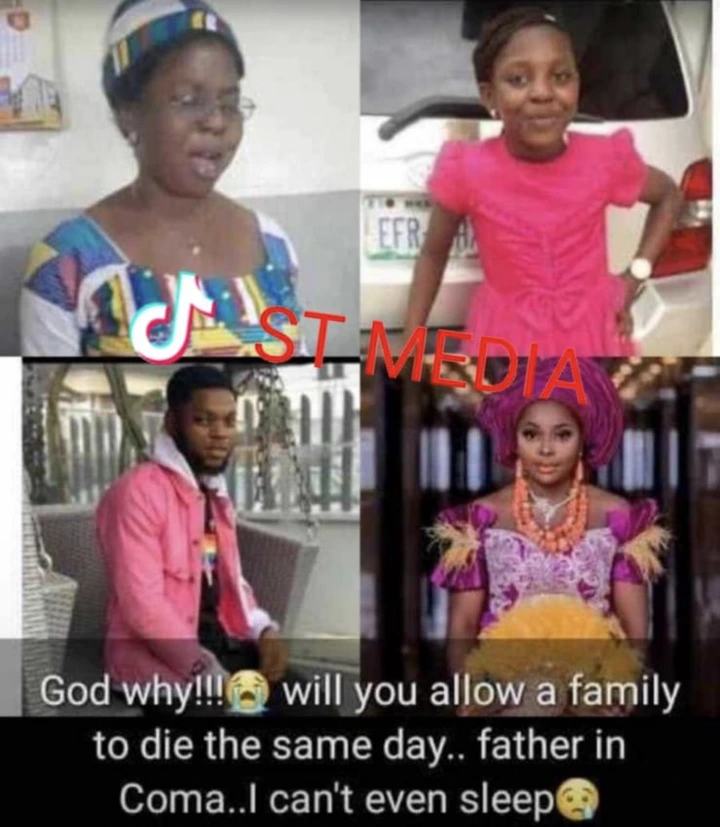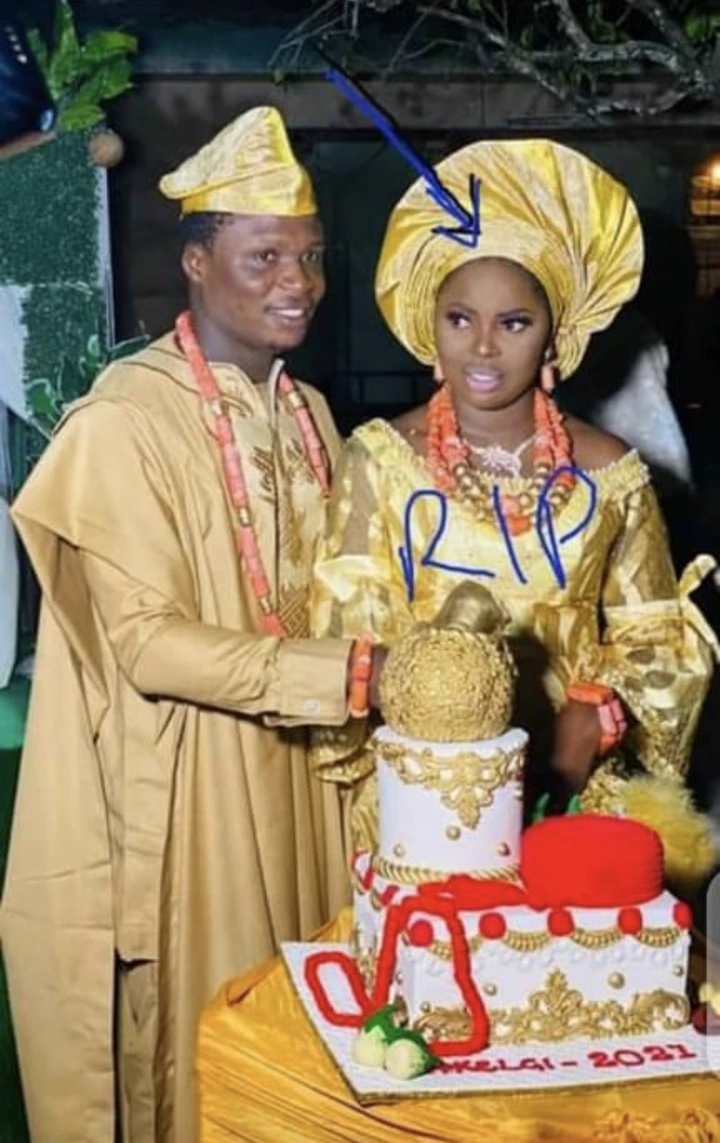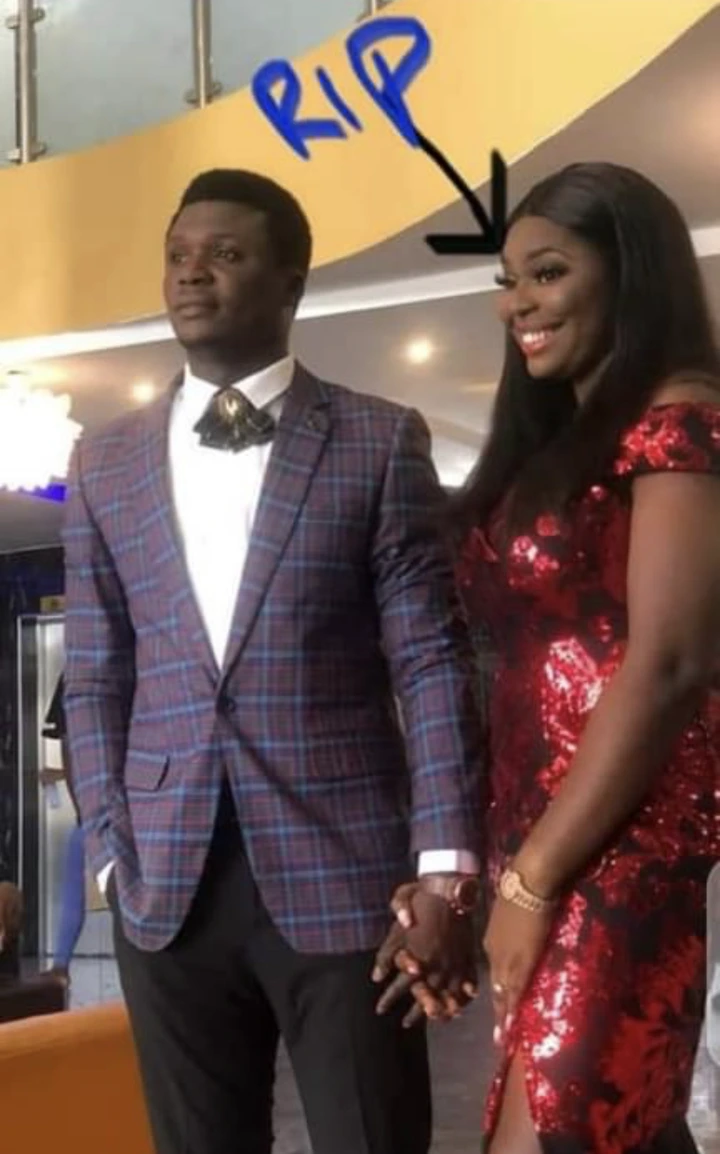 Source: Facebook
It is indeed such a sad occurrence that she died alongside her family members few days after her traditional wedding.
May her soul rest in peace.
What are your thoughts on this matter?
Was it a wrong step carrying out her traditional wedding in the village?
Could her death as well as that of her family members be prevented in any way?
Drop your comments in the comment section below.