Lady Reveals What She Saw A Plaintain Chips Seller Doing To Her Plaintains To Make Them Hard
One really needs to be careful with the way they consume foods outside their home, especially Street foods. One thing about such food is that you have no idea how they were prepared, the environment where it was prepared and even the hygeine of the person who prepared it.
A lady who identifies as Jane Commey took to her Facebook page to share with her friends what she saw a Plaintain seller do to her Plaintains while frying them in hot oil so as to make them very hard as customers love it.
She stated that the Plaintain seller added 5 white polythene to the hot oil and melted it along with Plaintains. According to her those polythene were locally known as "onka rubber".
When she asked the woman why she melted such along with her Plaintain, she said it was to make the Plaintain stronger because most customers like it that way and she went ahead to reveal that what she did you was not new as many other Plaintain sellers do such.
The lady now went on to advise people who eat street foods to desist from consuming them because a lot goes on behind closed doors.
That melted white polythene bag is very harmful to those who unknowingly consume it and it is very wicked of such plantain sellers to use it in food preparation all because they want to make money.
See the post the lady made on Facebook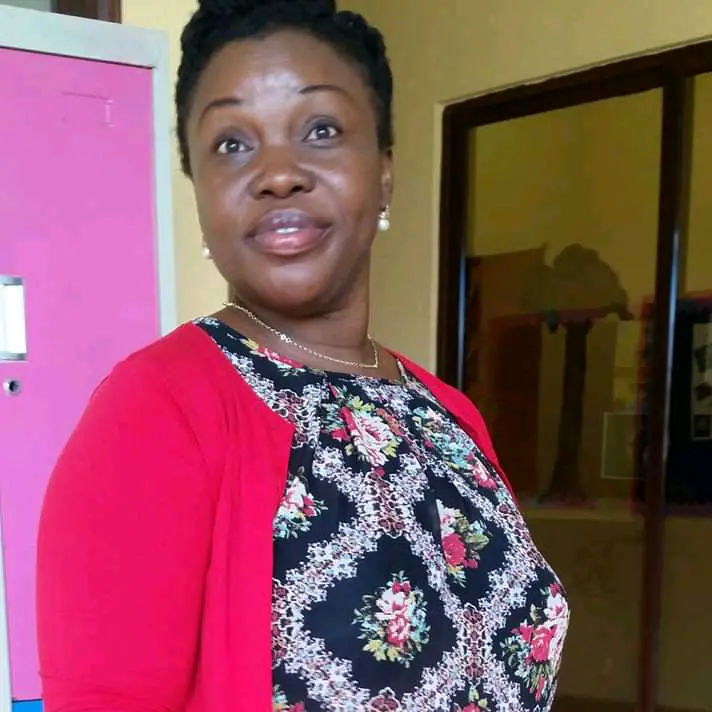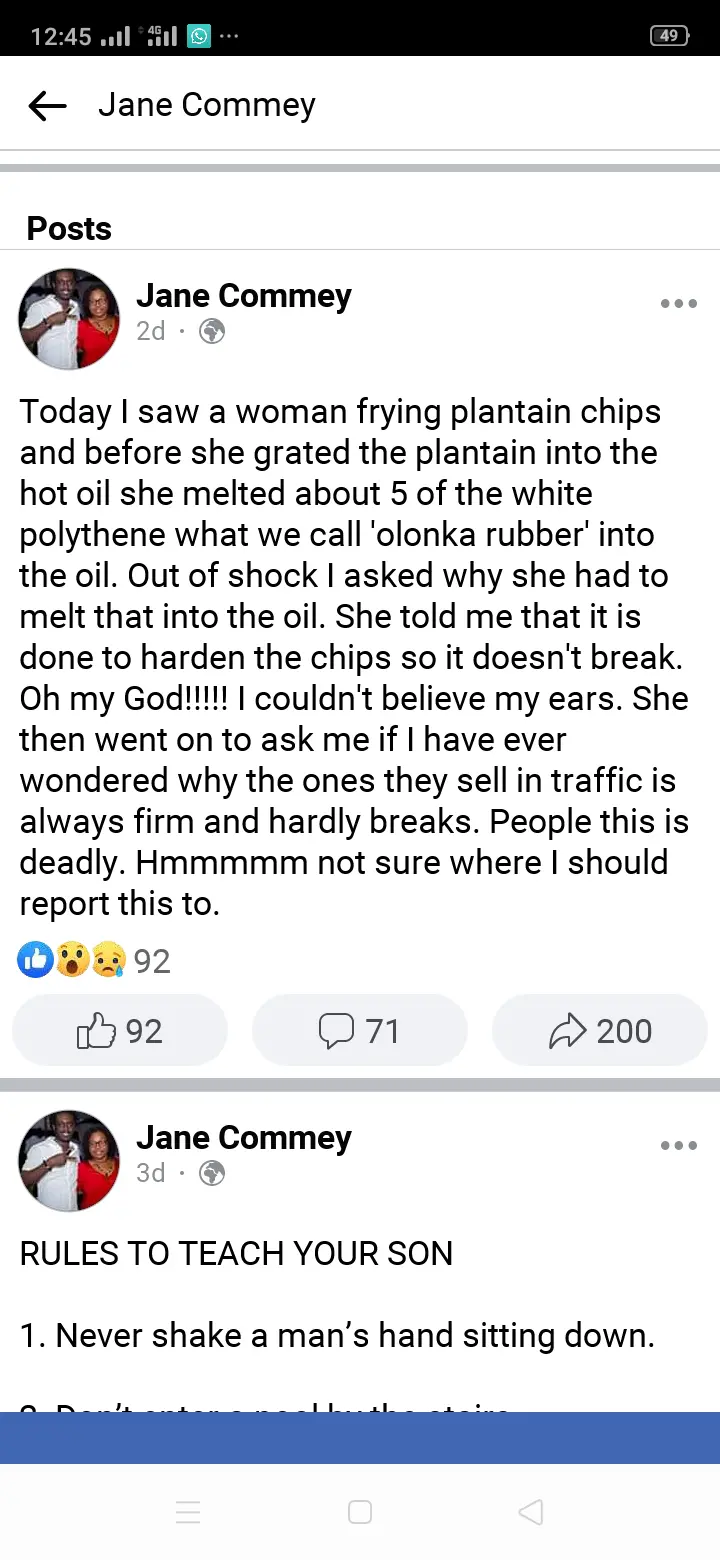 This is why it's best for one to cook food on their own and not always eat outside. Even if you decide to eat outside, make sure it's in a very neat place and you are aware of how the cook observes proper kitchen hygeine.
Source:
https://m.facebook.com/story.php?story_fbid=10223804133400846&id=1519863065