News
"I'm Not Afraid To Say The Truth, We Sat With Our Cows And Govt Came To Give Us Guns",- Man Reveals (Video)
"I'm Not Afraid To Say The Truth, We Sat With Our Cows And Govt Came To Give Us Guns",- Man Reveals (Video)
The situation of things in the country is getting many peace-loving Nigerians perturbed. As it seems things do not seem to be getting better at the moment. Although the federal and state governments are working tirelessly to ensure that things get back to normal soon, their efforts have however yielded little positive results. Many Nigerians have however continued to lament over the level of insecurity in the country at the moment. They are suggesting that state policing be introduced to put an end to this menace. Although this has continued to occupy national debates for months now, a video making rounds at the moment seems to have diverted the attention of many Nigerians elsewhere.
Presently, a video is making waves on social media. This video shows a repentant Fulani herdsman confessing in public. As was heard from the video, the young man revealed that they did not ask for guns rather it was given to them by powers above them. The said man spoke in his local Hausa language. Here is what he said, "I swear to the Almighty God the government is the one arming us. We Fulani don't know guns. We only know cows and how to rear cows. Cows don't give birth to guns. I swear to God, we just sat down and were given AK-47 by the government. I am not afraid to say the truth," he said.
This video has attracted much attention so far as many Nigerians are reacting to it. The majority thinks that this is indeed a strong revelation. They however asked those around him to protect him from bad men.
There are a few others who think differently. This category of people reasoned that this is indeed a sad moment in the country. They reasoned that those sponsoring insurgency in the country should be fished out soon.
What do you think?.
• Do you think that the young man is saying the truth?.
• Do you think that he is trying to gain cheap attention?.
• Do you think that he should be protected?.
Here is a link to watch the video;
https://twitter.com/SerahUndaunted/status/1367032639660716032?s=19
Here are some pictures;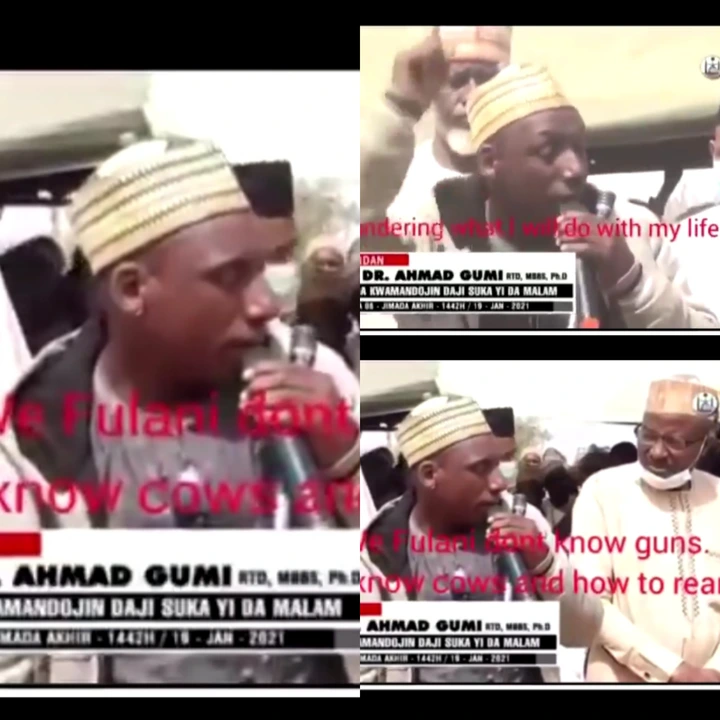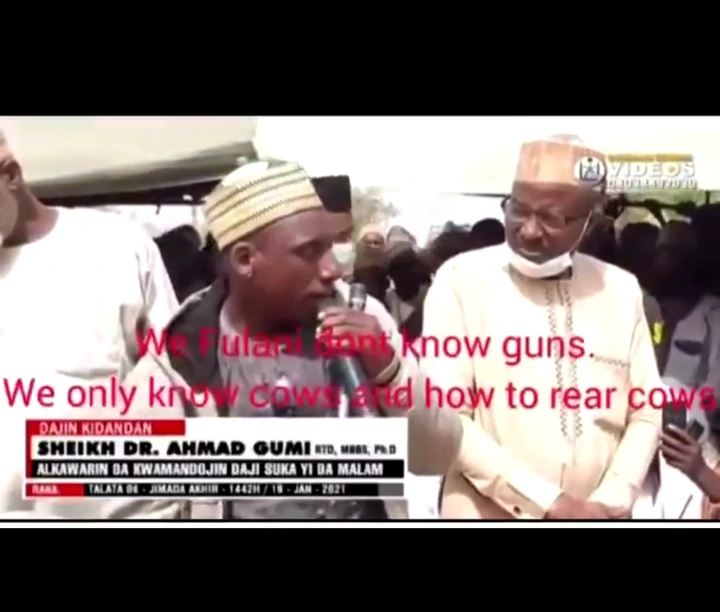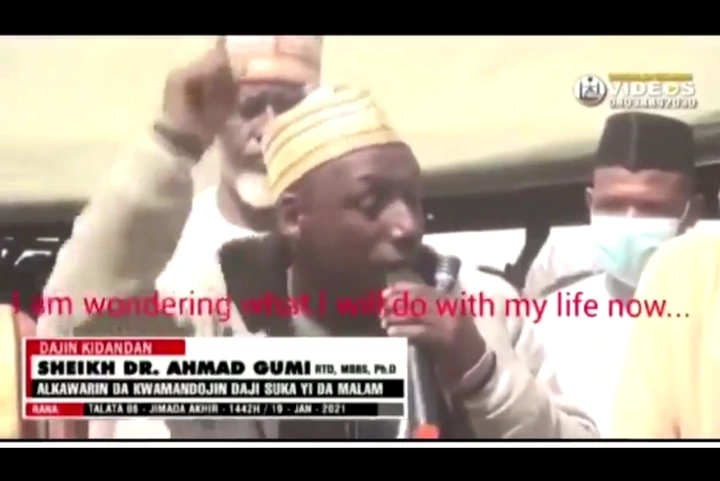 Nigerians are however reacting.
Here are some comment so far;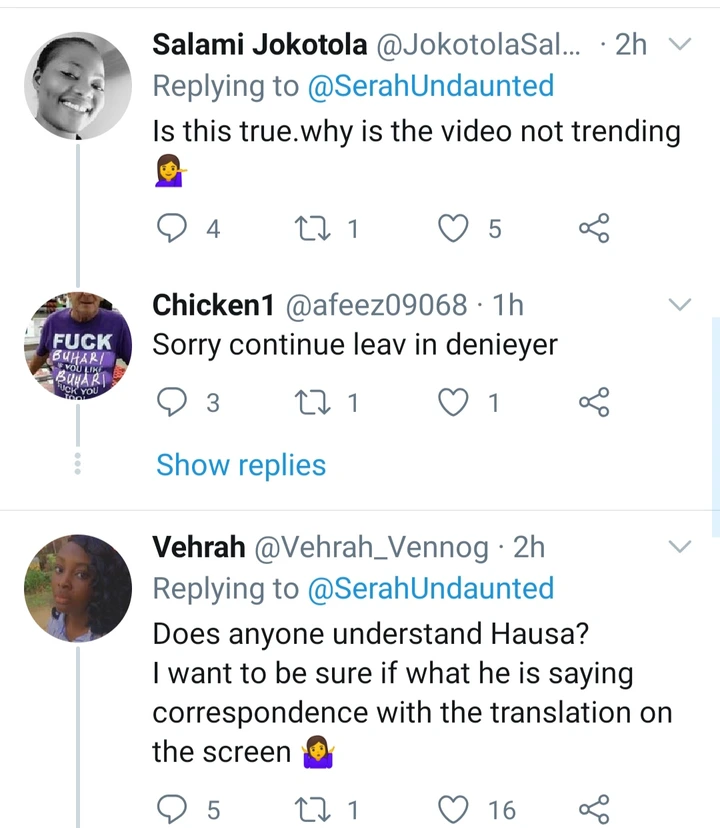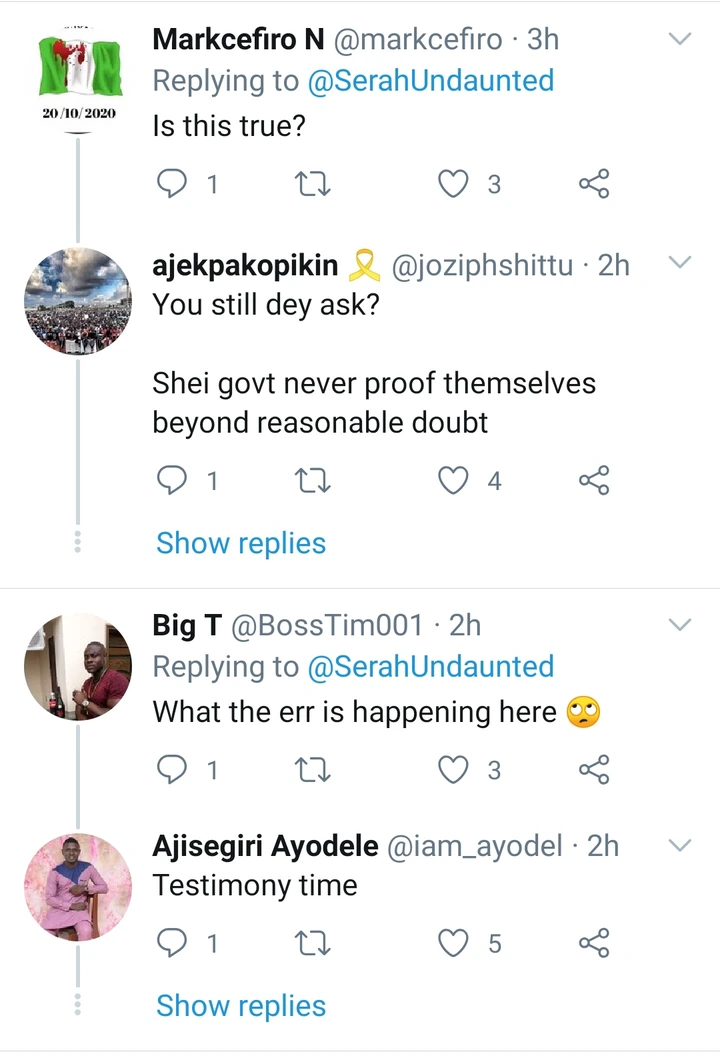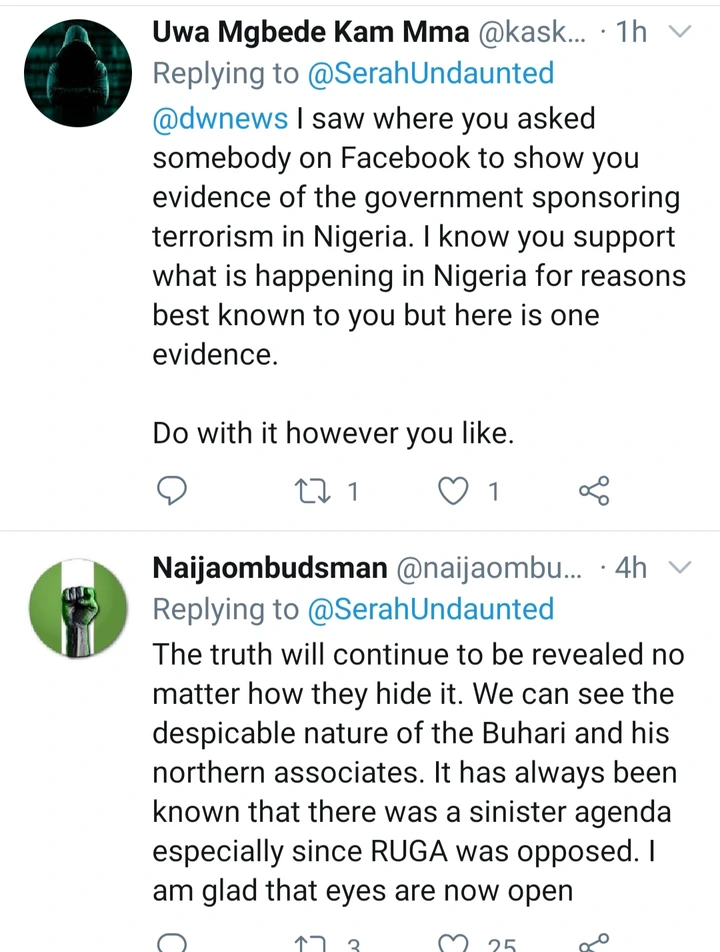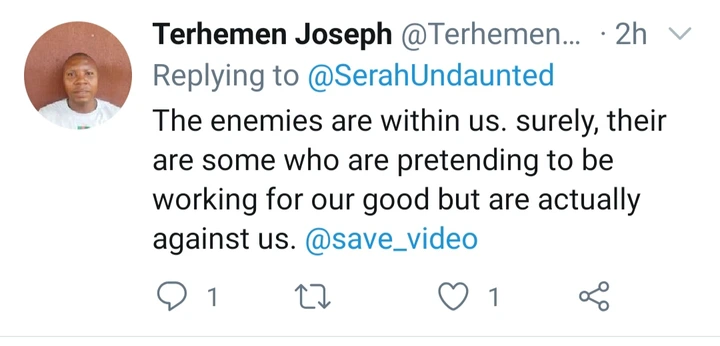 Credit: Twitter.com
Do you like Winnaijatv? We count on you! Follow us on Googlenews, And get 1k.
Click Here,
and Click the Star.