Life Style
Igbos Celebrates Iheanacho for what they saw on his football Jersey during their last match
Igbos Celebrates Iheanacho for what they saw on his football Jersey during their last match
Kelechi Promise Iheanacho is a Nigerian professional footballer who plays as a forward for Premier League club Leicester City and the Nigeria national team.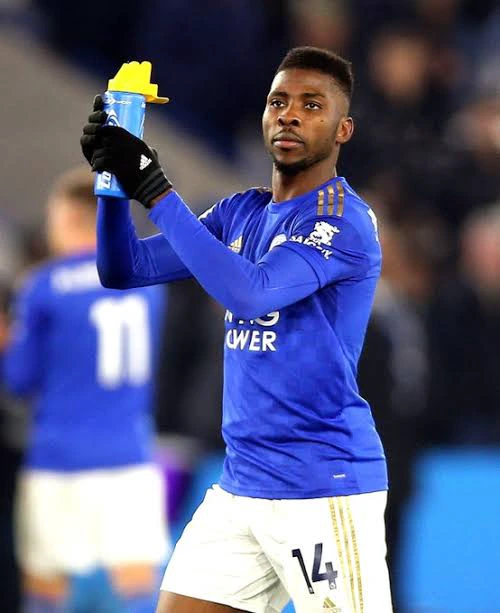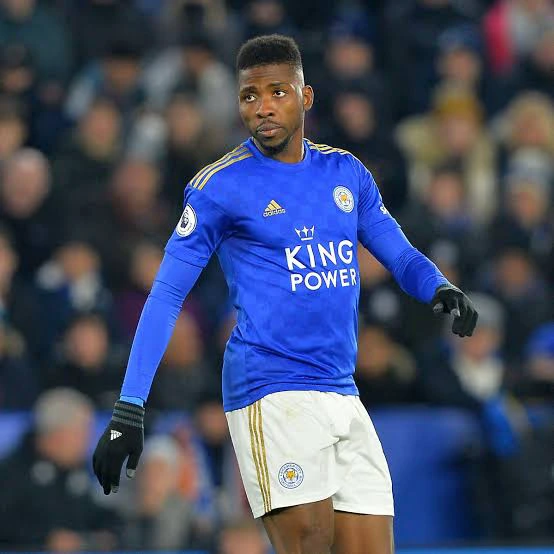 Iheanacho is a Nigerian from the Igbo tribe. Although there are other Igbo International footballers, Iheanacho seems to be well-loved recently because of what he did. According to observant Igbo men who celebrated him, they found out that Iheanacho has a great love for Igbos, to the extent that he Obeyed Igbo alphabets while writing his names on his football Jersey.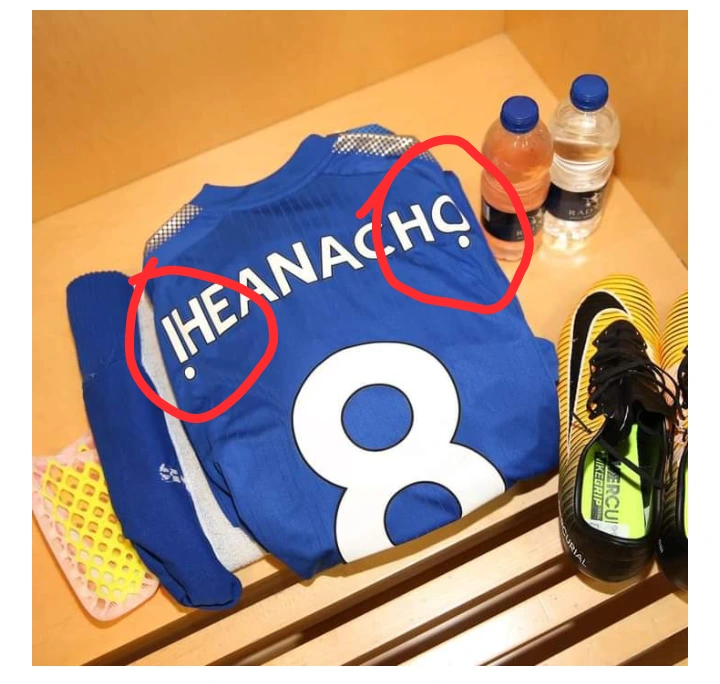 According to one of the Igbo men that noticed how his name was written on Iheanacho's Jersey he said "I never noticed this until my son asked me during their match against Arsenal on Sunday.
Dad why is that I upside down? and then I looked at the name again and saw the dot underneath the O and I was like… Hold on a minute. This dude must be the only Igbo man alive putting our Alphabets in use.
I've never felt so proud of outstanding Igbo youth.
I used to think I was an Igbotic fanatic but I'm wrong."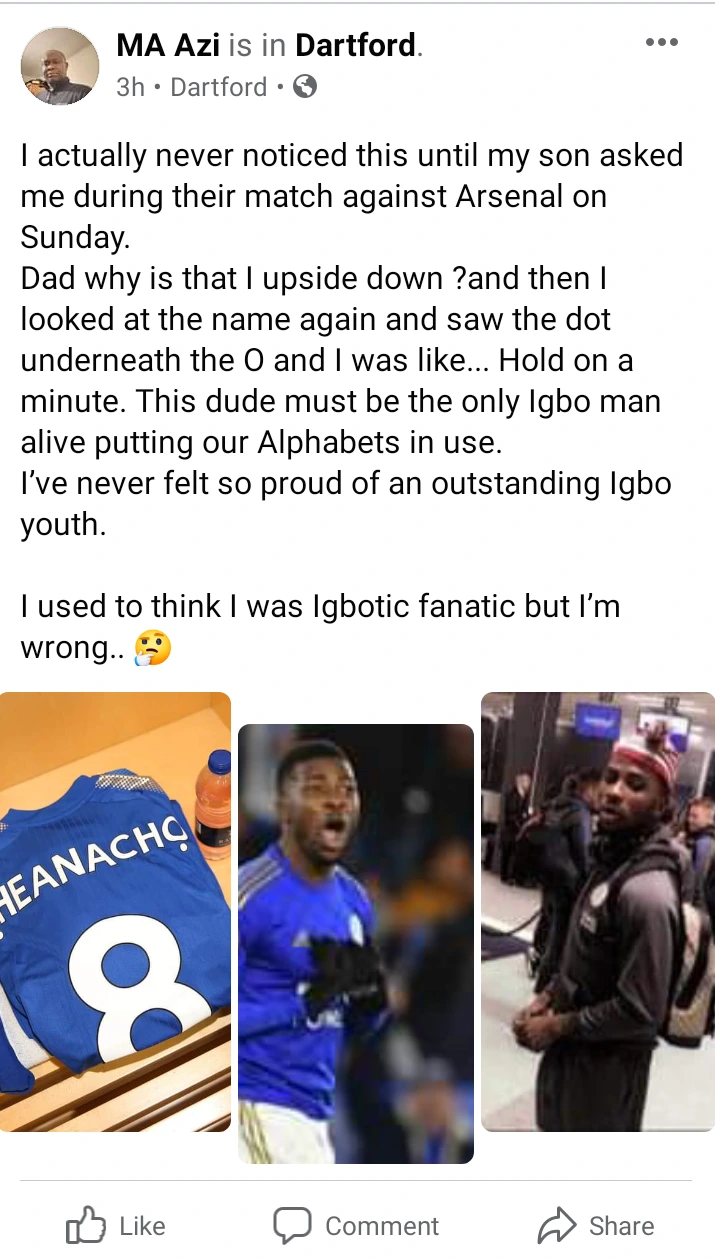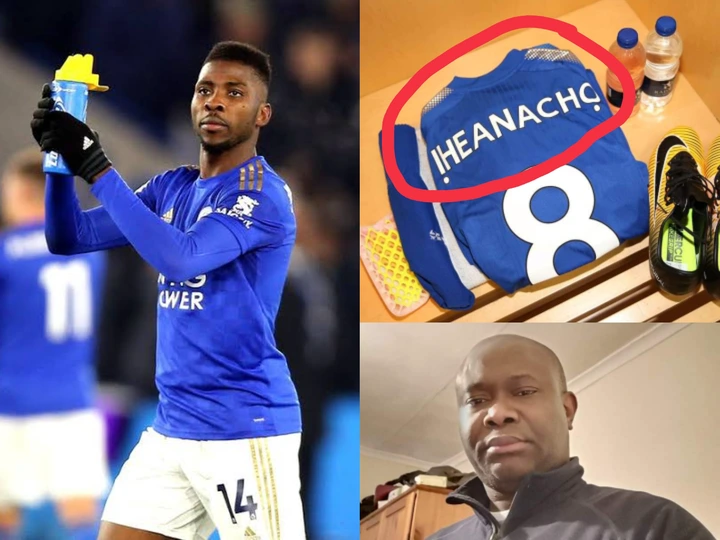 https://m.facebook.com/story.php?story_fbid=896812494478003&id=100024477831288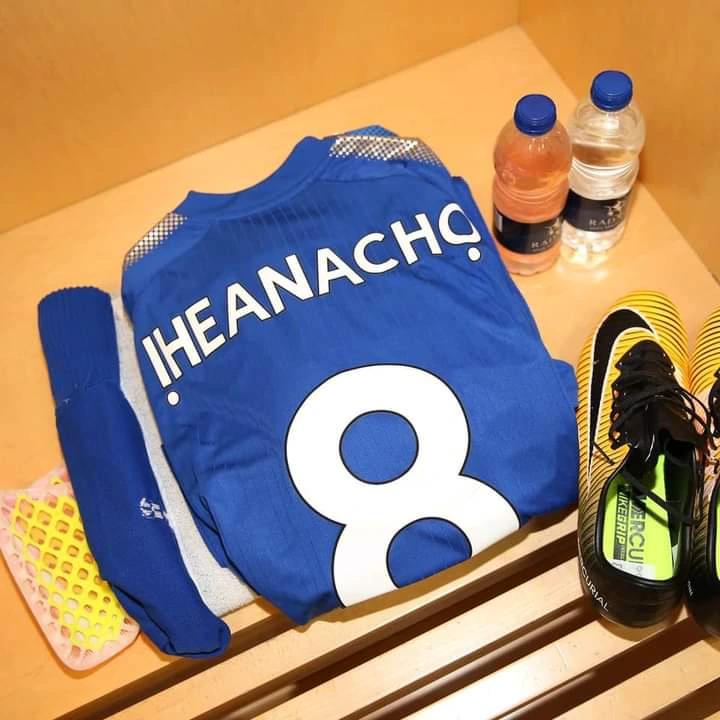 Ever since this was posted on Facebook, it has been generating lots of reactions from people. Check out people's comments below.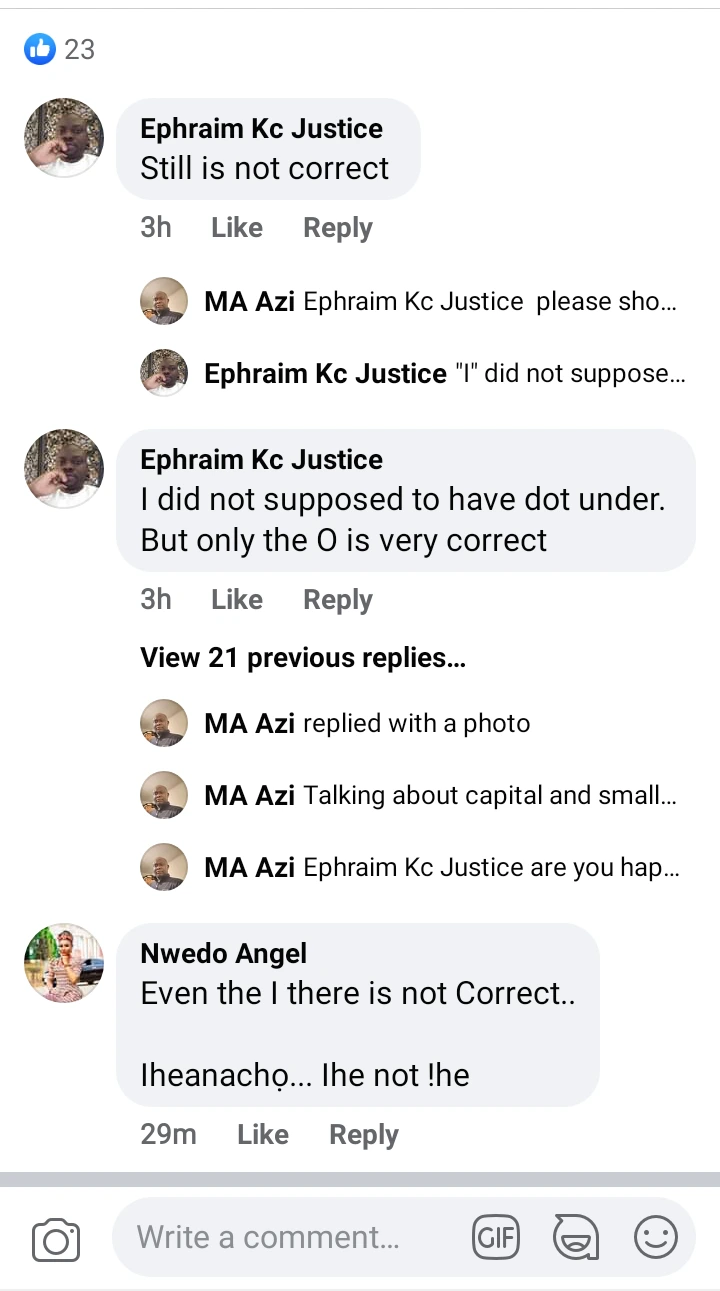 Another man who noticed what Iheanacho did took to Facebook to celebrate him too.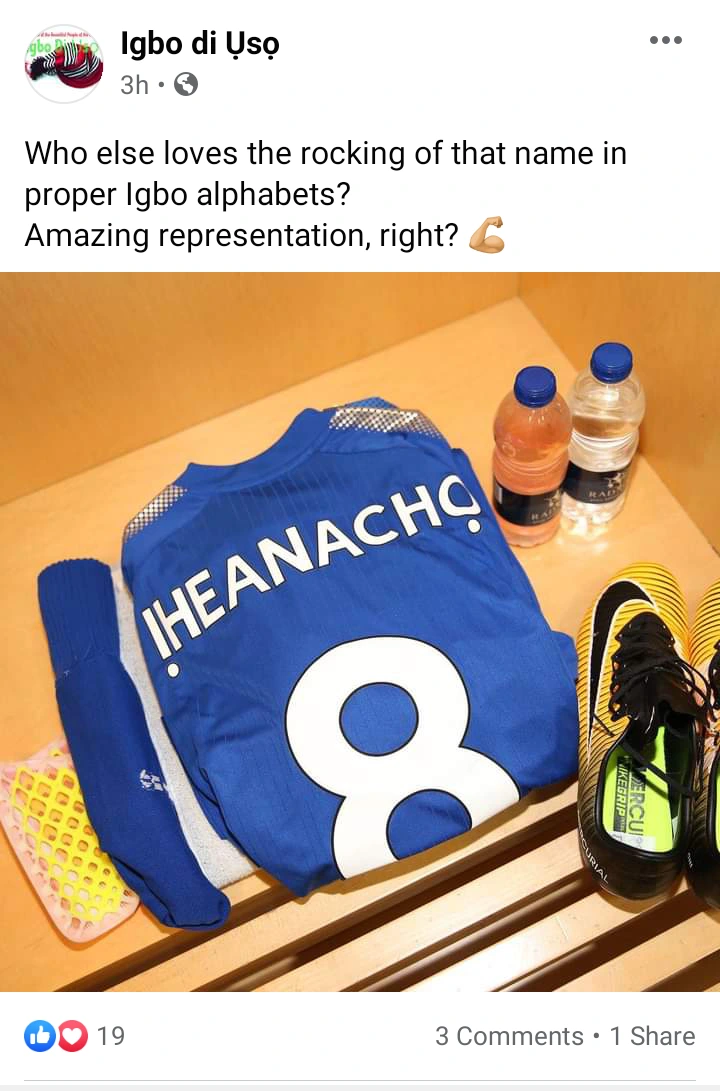 In his words, he said "Who else loves the rocking of that name in proper Igbo alphabets? 
Amazing representation, right? 💪🏽"
Do you like Winnaijatv? We count on you! Follow us on Googlenews, And get 1k.
Click Here,
and Click the Star.