News
I Will Kill You All Before 2023 Elections – Fulani Man Quotes Sunday Igboho & Relates Him To Shekau
I Will Kill You All Before 2023 Elections – Fulani Man Quotes Sunday Igboho & Relates Him To Shekau
Adamu Garba one of the Fulani's political figures that stood against the irregular movements of cattles in civilised areas but also admitted to Nigerians the he does not support the Yourba activist, Sunday Igboho who he believes is a terrorist.
The Fulani people have been under heavy pressure as the violence and deaths have been constantly tied to their name and ever since Sunday Igboho's stance against their actions, people like Admau Garba has spoken against him.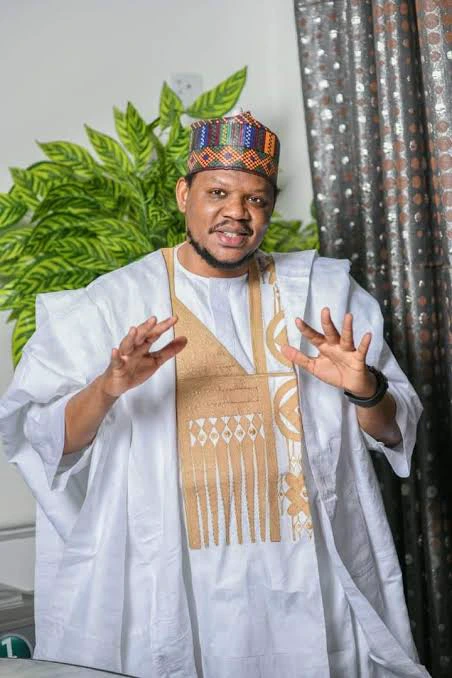 In his recent statement on Monday, the Fulani man said a quote which he claims Sunday Igboho made :"I will kill you all before 2023 elections and I will not allow you to campaign for President".
Conclusively Adamu Garba related Sunday Igboho to the likes of Shekau, who is the leader of the dangerous terrorist group, Boko Haram.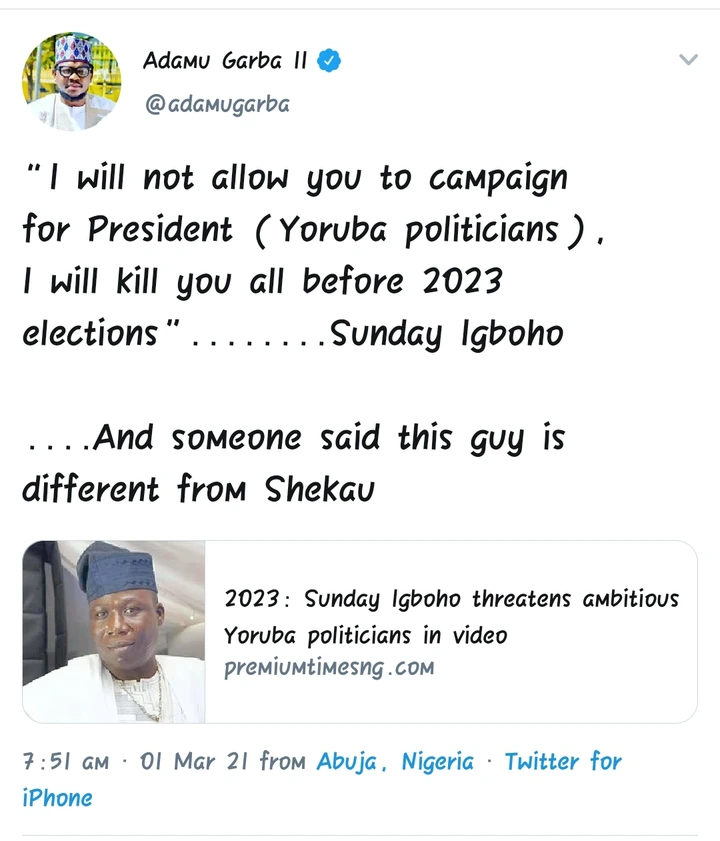 After such heavy words made by the Fulani man, this is how Nigerians reacted.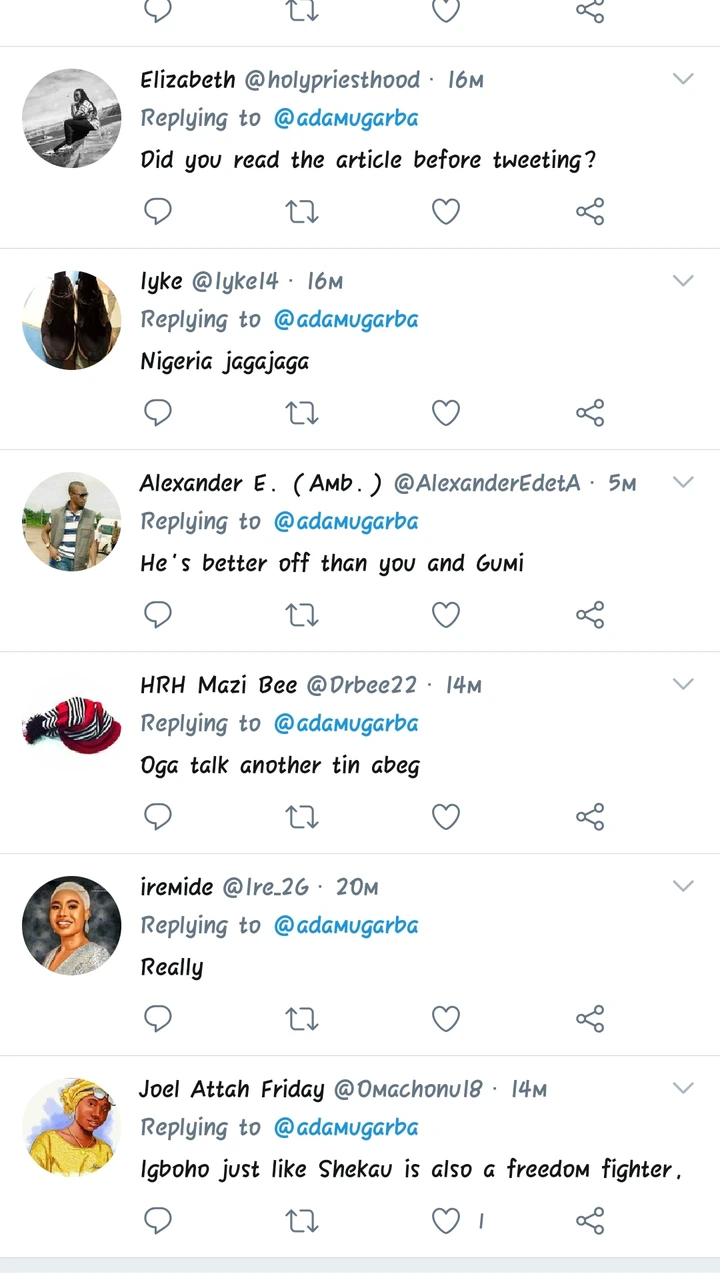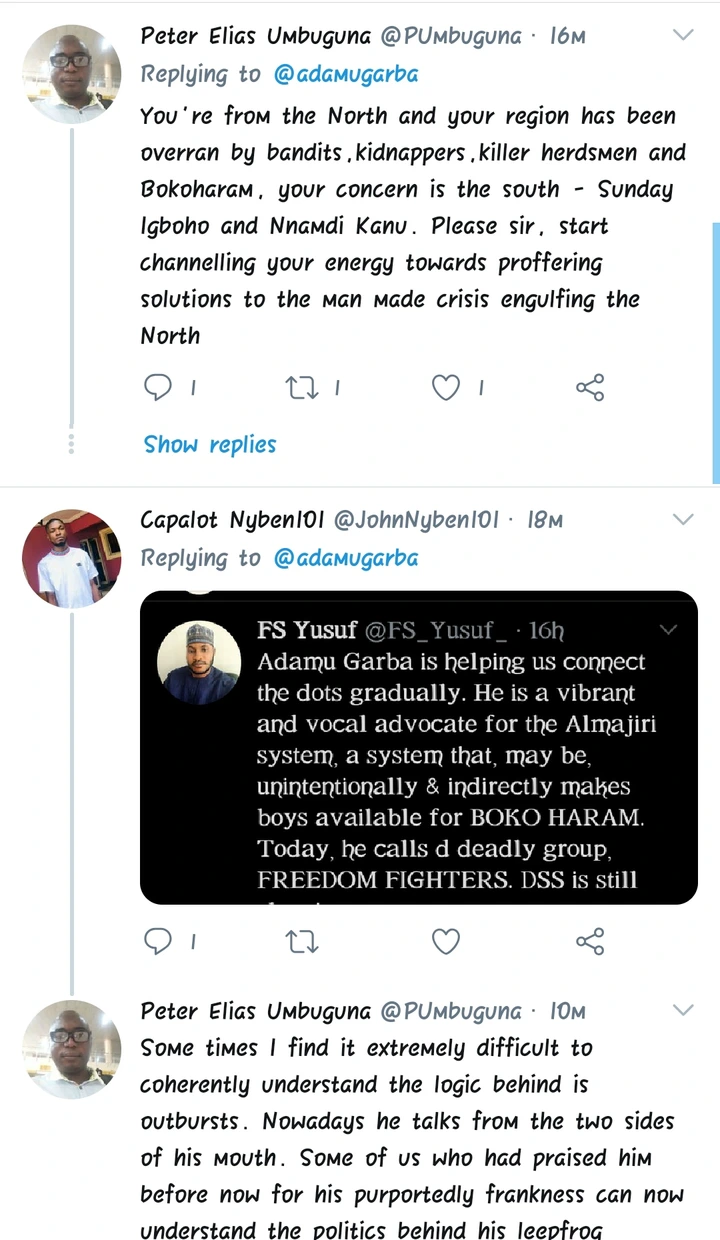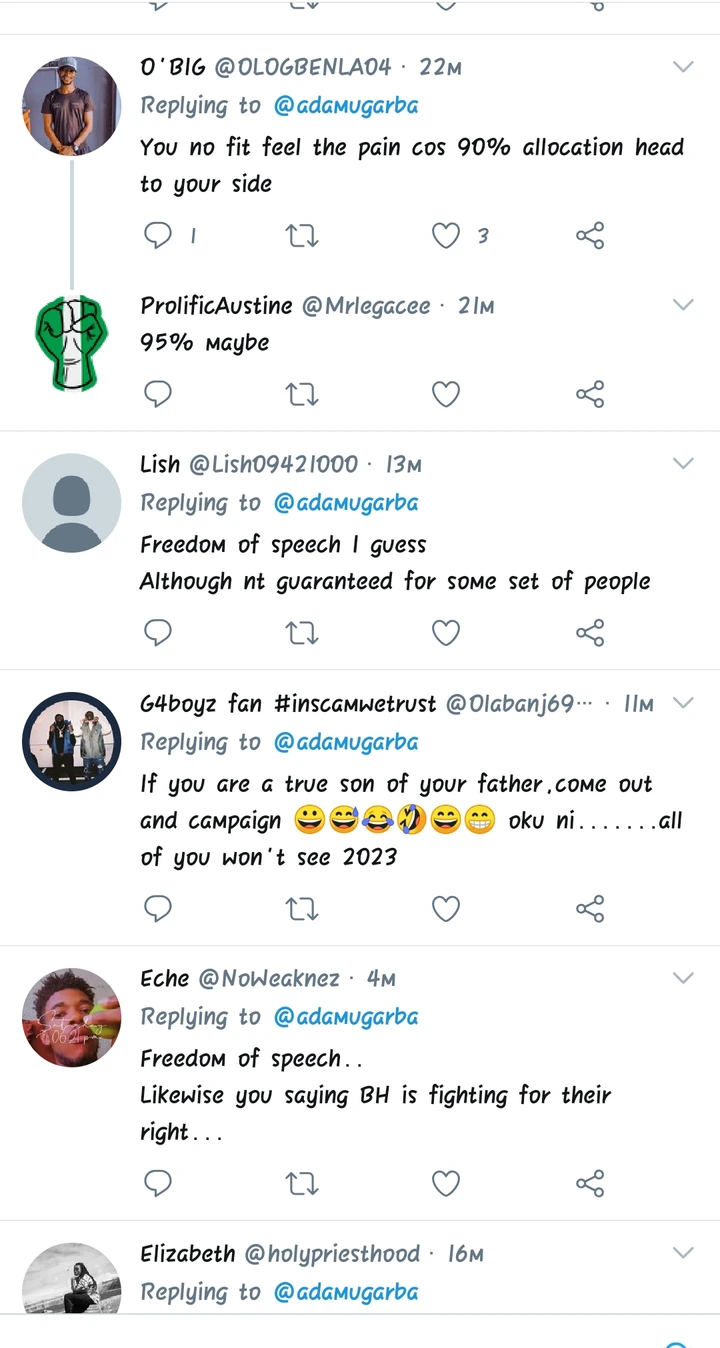 Dear readers share your thoughts about the heavy statements made by the Fulani man, Adamu Garba against Sunday Igboho?
Do you like Winnaijatv? We count on you! Follow us on Googlenews, And get 1k.
Click Here,
and Click the Star.