Life Style
"I Can't Kill My Mother"- Alleged Yahoo Boy Says As He Misbehaves In Public
"I Can't Kill My Mother"- Alleged Yahoo Boy Says As He Misbehaves In Public
A disturbing video of an alleged Yahoo Boy is currently circulating round social media in the early hours of today, and it has left many people to fear and ask questions on the possible attack/evil that must have made the Victim in the Video become restless. Lot of persons have assumed that the young man in the video is a Yahoo Boy who tried to engage in fetish rituals but was caught off guard and as a result of that, he lost his mind.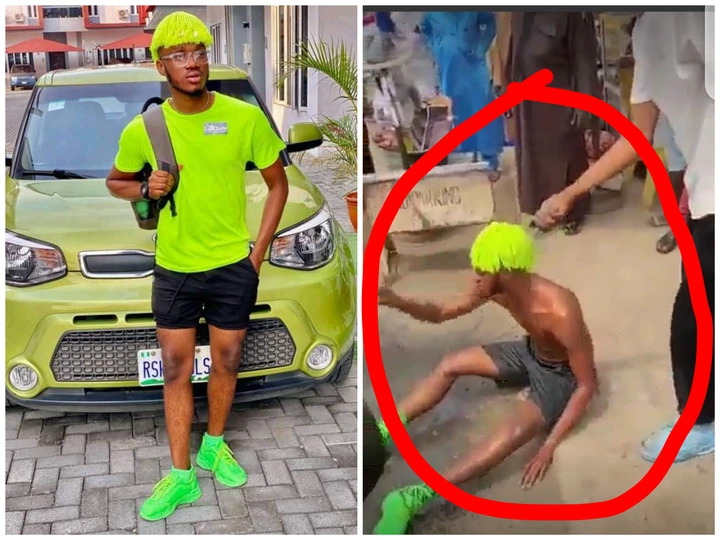 In the video, the young man was heard saying; "I No Fit Kill My Mama" which translates to, "I can't kill my Mother" and was affirming his words as people asked him whether he knows what he was saying. People around tried to calm him down but he refused to listen to them and kept pushing forward so he would be able to move away from the large crowd gathering around him.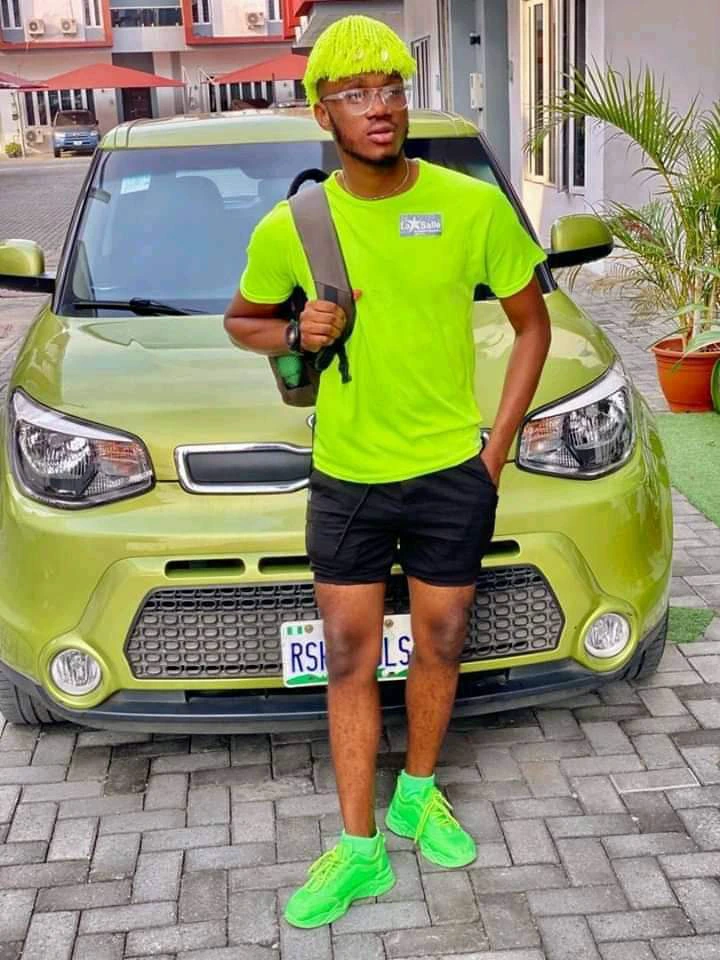 One of the Men around him said, he is already insane and out of his mind. Some other people in the video kept shouting at his friends and urged them to hold him down, so that he won't be able to run away from care. The video has left many people in deep worry and questions has been asked.
Video: I can't kill my Mother- alleged Yahoo Boy say
One cannot debate how, the reality of life keep hitting hard at humans and one cannot just take his/her eyes off all that his happening in his Society. The race for quick wealth has dominated the mindset of many young people around the world and this has made them become a beast who fears no one and would go to any mile or length to get the desires of his/her soul. We've heard news of how young Men ran mad and eat disgusting things in a bid to become rich as quick as possible and there have been instances too, where they become so useless that they remain invaluable to their society and even to their immediate families. Stories like this makes one sad, however, it also a big lesson for those who plan to do the evil that saw the end of those before them.
We pray he gets up quick and realize his wrongs, correct them and work the right path.
Do you like Winnaijatv? We count on you! Follow us on Googlenews, And get 1k.
Click Here,
and Click the Star.