Here Is What Nigerians Are Saying As Ghana Installs Water ATM (Photos)
In the early hours of yesterday, August 9, Nigeria's cyberspace was on frenzy following reports of a town in Ghana installing Automated Teller Machines (ATM) for buying of water.
The water vending machine requires people to use their ATM cards to pay before fetching.
Based on this technology, the volume of water you fetch determines how much is debited from your card that is associated to your bank account.
The photos of the water ATM were captured at Akyem Abomosu in Eastern region of Ghana.
In the first photo, a woman is seen operating the machine after which water pours into her container/bucket that was just beside the machine.
The second photo has a young lady standing under the standpipe with her container as water pours into it from the tap.
Just like the Gas/Fuel Delivery pump, this machine has a metering system that measures the volume of water fetched at intervals. The billing is also done on price per-litre basis.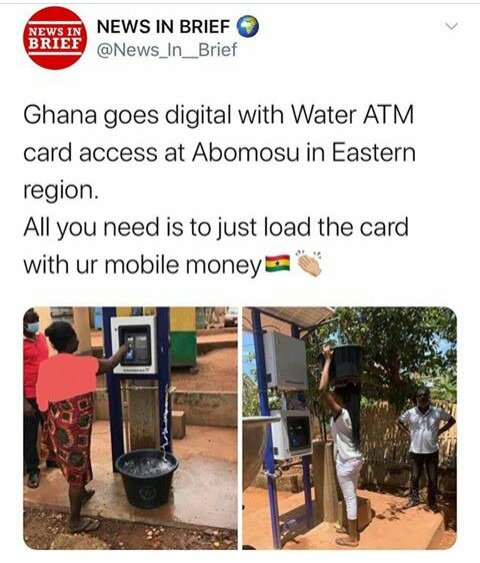 Ever since this report, some Nigerians have expressed their dissatisfaction with the technology. In the sense that water is supposed to be free and also of what essence is the machine when you'll still be the one to carry the water home.
See reactions below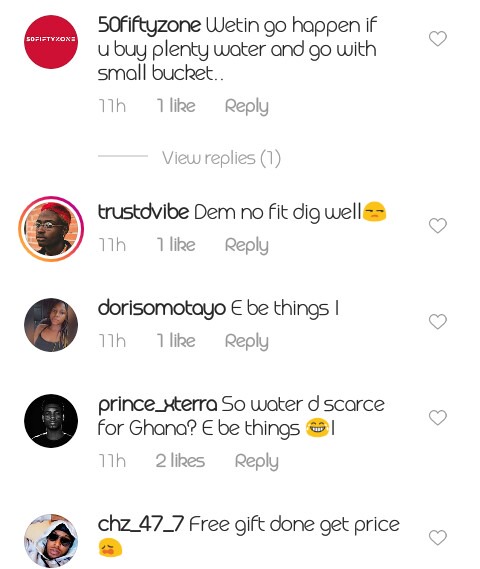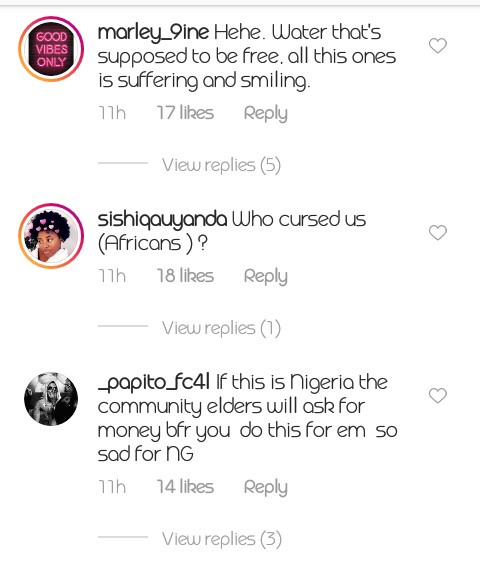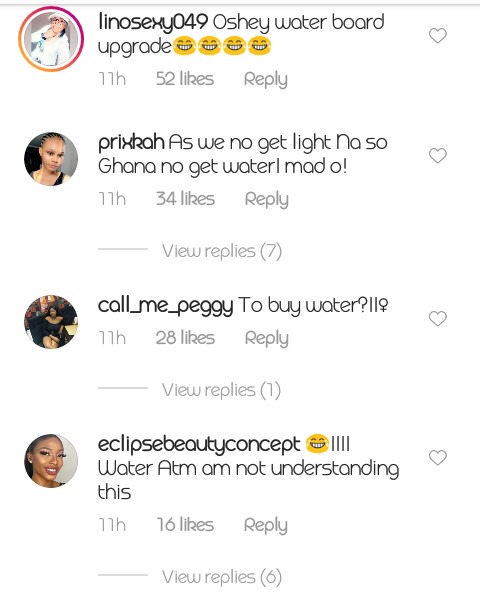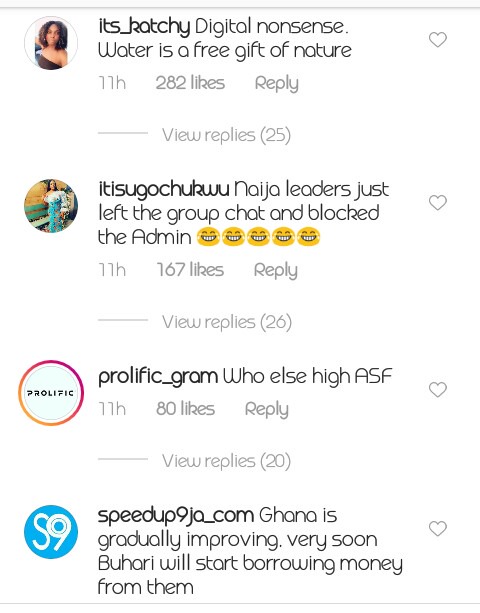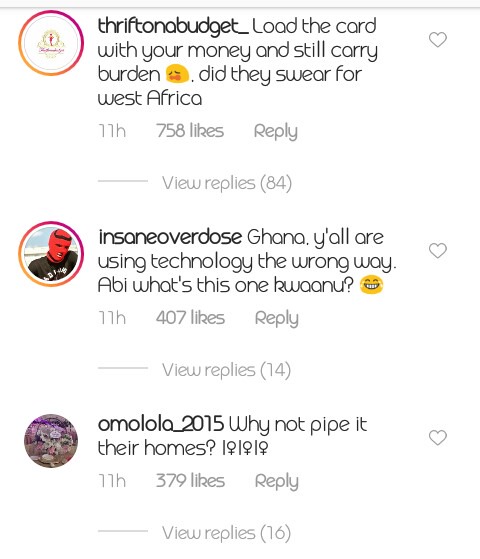 What do you guys think about this innovation?