From Being Head Of State At 25 To Living In Poverty And Sickness, Meet Valentine Strasser
There was a time when it was all about the military, coup upon coup, force upon force, Valentine Strasser was the leader of 6 young soldiers who overthrew the president in a military coup in the year 1992.
It was 3 days after he clocked 25 years, he was only a junior officer but seizing power at that age made him the youngest head of state in the world at the time.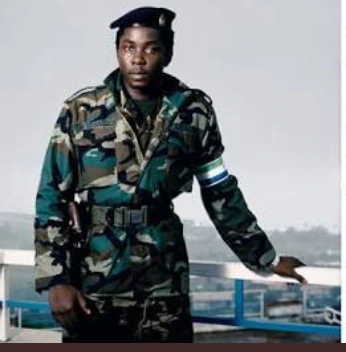 He ruled from April 1992 till January 1996. He was born in 1968 and studied partially in the university of Warwick, Coventry.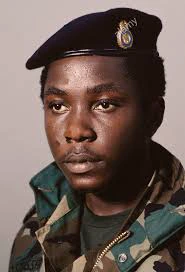 He was actually overthrown by his deputy, Julius Maada who is the current president of the country, both of them are the two head of states that Sierra Leone have had.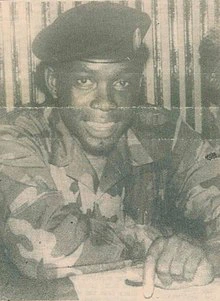 He graduated from secondary school at the age of 18 and was a very good student of maths and chemistry but he joined the military immediately after leaving secondary school.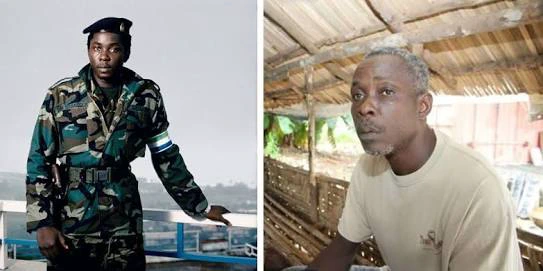 The country were fighting the RUF under the president Joseph Momoh but the Soldiers felt cheated and uncared for. There weren't good boots and they were being owed salaries. This is the main reason why Strasser led the coup that made Joseph flee to Guinea, it was an easy take over for Strasser.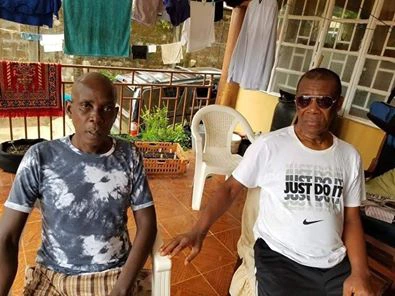 After his deputy ousted him, he went to study in the UK even though he didn't finish, his request for asylum in the UK was rejected and he moved to Gambia.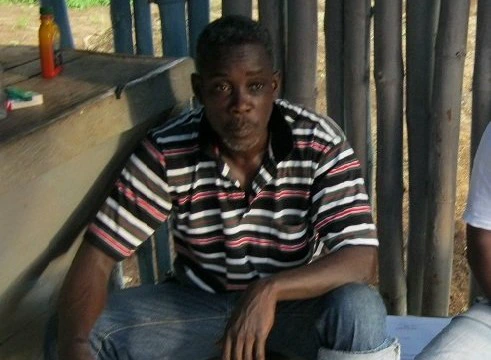 He did return to Sierra Leone and lived in poverty and pension until the year 2019 when he became seriously ill.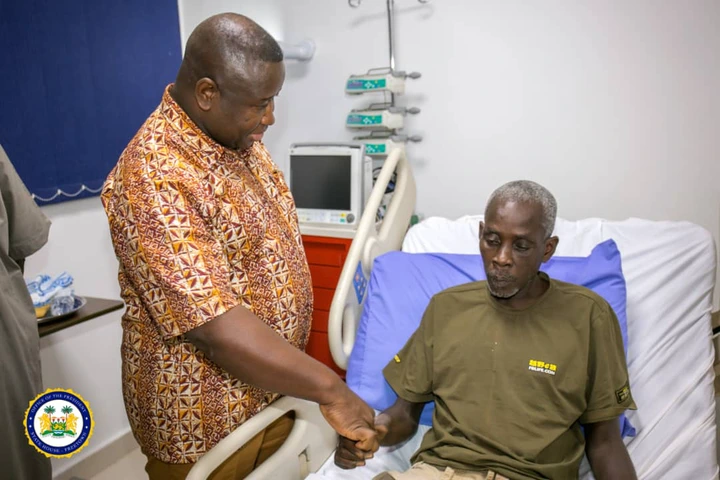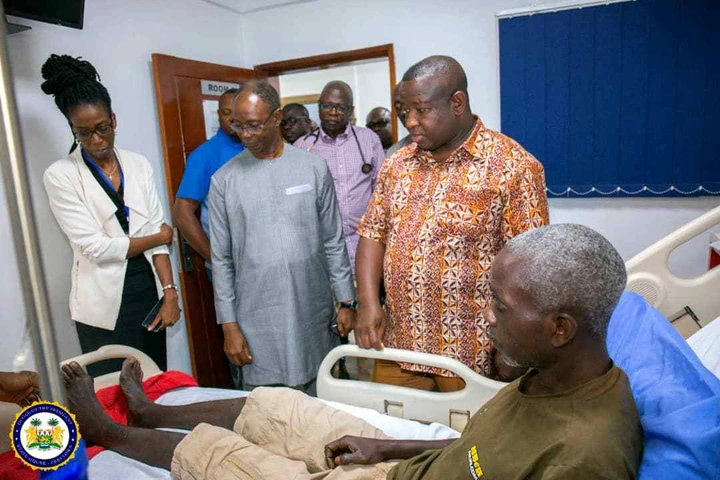 He was taken to Ghana for treatment but hasn't returned to Sierra Leone ever since.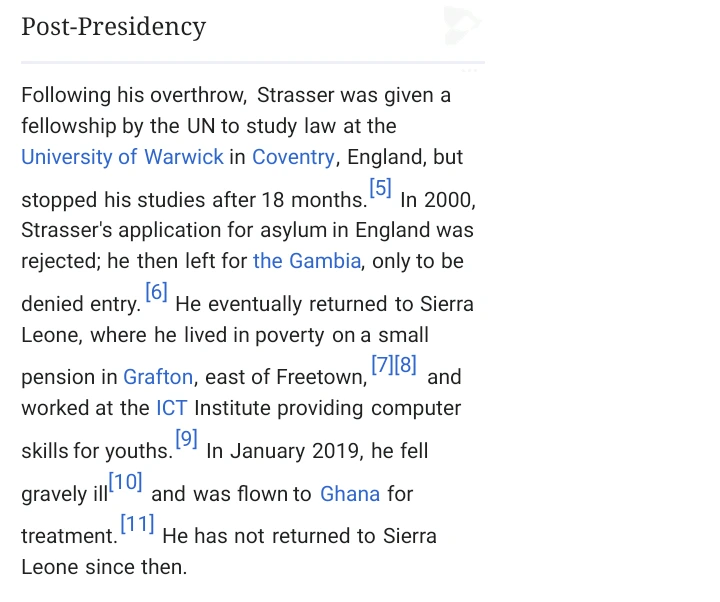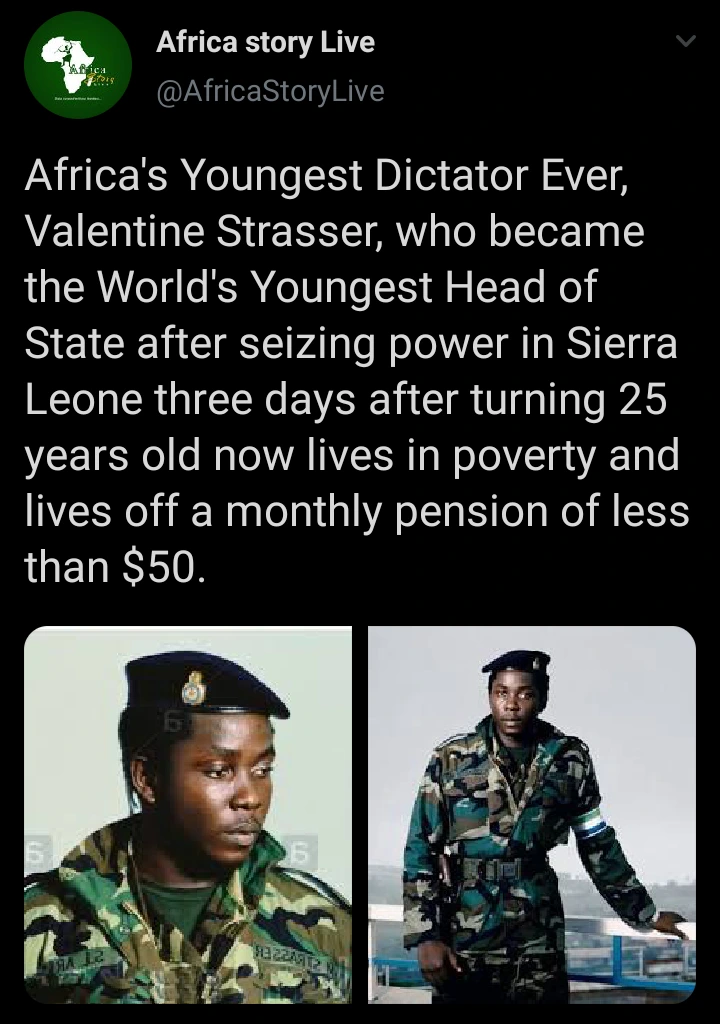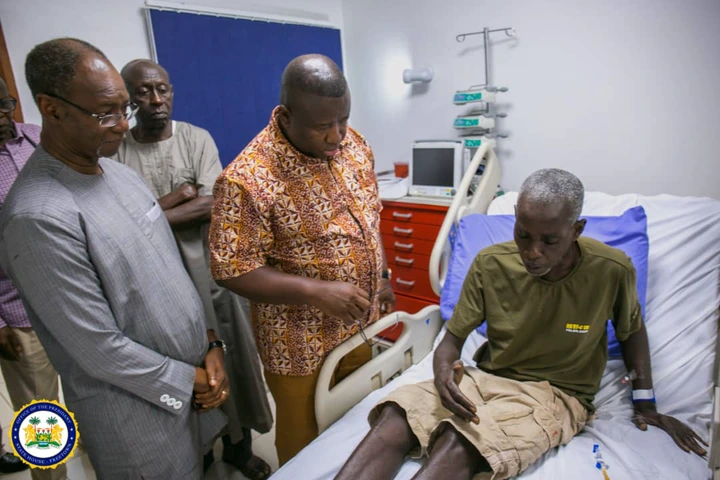 He was a dictator but life has different turns for different people.