Download WAEC 2020 Timetable PDF.
Download WAEC 2020 Timetable PDF: We are pleased to inform the general public especially those are hoping to seat for the 2020 Senior Secondary School Certificate Examination that the Board has officially released WAEC 2020 Timetable and is available for download.
Final International Timetable for the Conduct of WASSCE for School Candidates, 2020
The West African Examinations Council has released the timetable for the 2020 West African Senior School Certificate Examination.
It is will be noted that the Federal Government has earlier announced that graduating student will resume August 4 and WASSCE will begin August 17, 2020, through September 2020.
According to the timetable published by WAEC, the examination will begin on Monday, August 17, 2020, and end on Saturday, September 2020.
Kindly find below and download WAEC timetable 2020 PDF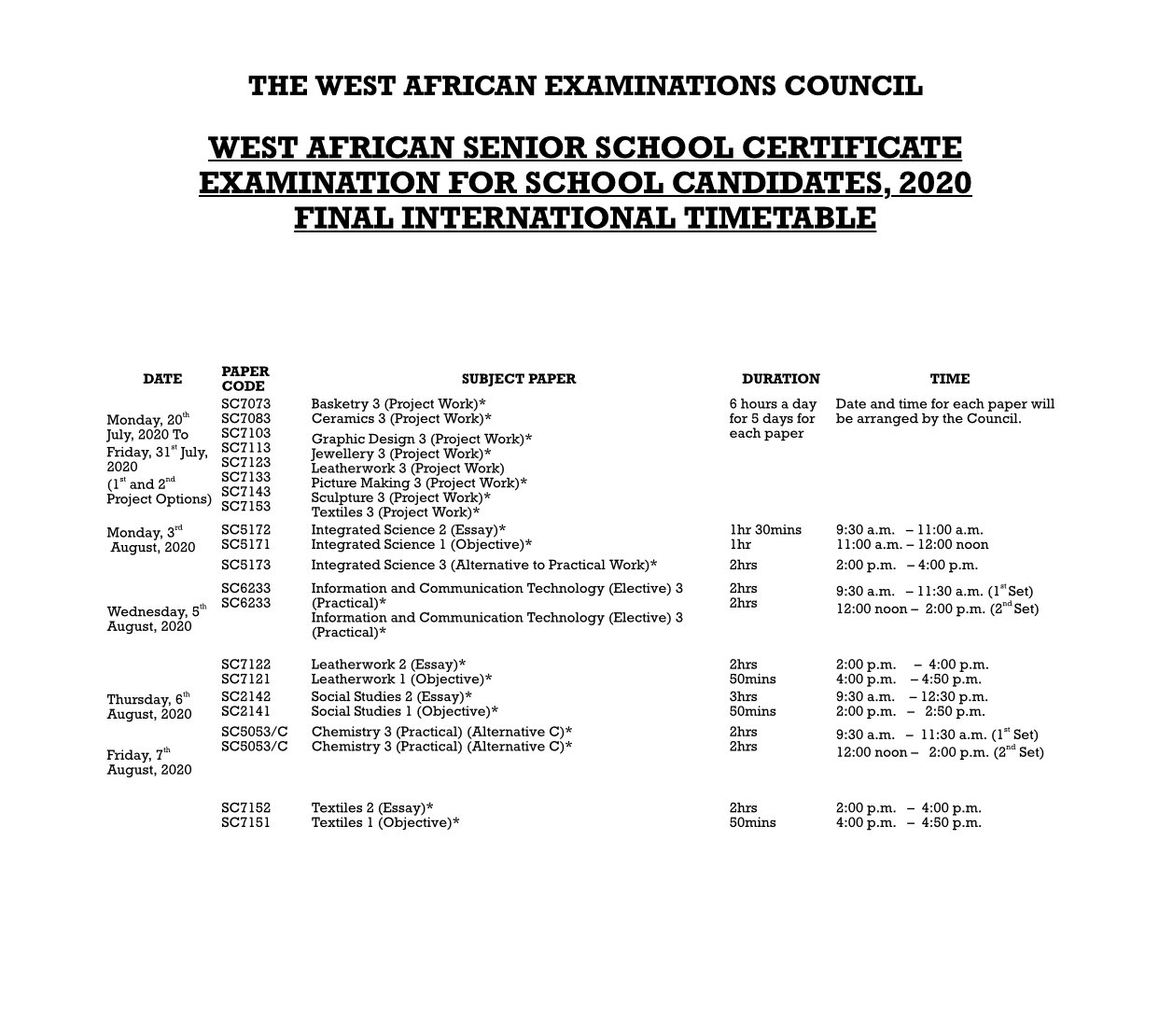 WAEC 2020 Timetable PDF: The board advise candidates to obey the rules and regulations guiding the conduct of the examination by avoiding all forms of exam malpractice and obeying all COVID-19 guidelines that WAEC has put in place.