Destruction Of 2 Mosque And Burning Of 14 Shops In Jos Is Uncalled For, Perpetrators Must Be Stopped
It is indeed appalling to hear that a group of young men could go about destroying properties belonging to innocent citizens of Nigeria in the name of fighting an unnecessary religious war. Although many consider such behavior bizarre, the situation in Jos currently has left many Nigerians speechless. Some unidentified hoodlums are beginning to go about destroying properties and demolishing buildings.
In our today's political report, we will be looking at reasons why prosecution of hoodlums that demolition 2 Mosques and also burnt 14 shops in Jos may save lives in the state.
Here is a screenshot;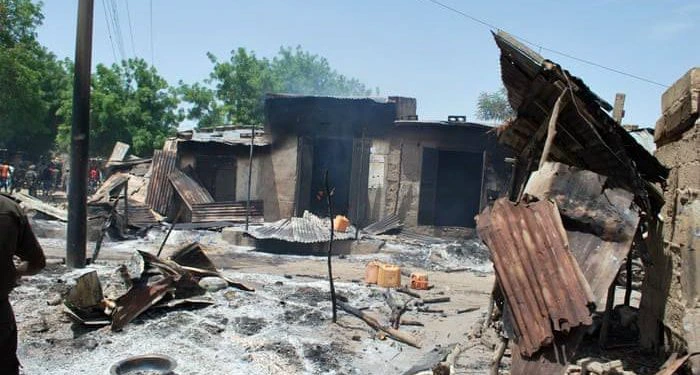 The Jos crisis took another turn when unidentified hoodlums defied curfew and destroyed 2 Mosques and also setting 14 shops in Jos North Local Government Area of Plateau State ablaze. The hoodlums reportedly started the demolition of the Mosque on Wednesday and finished on Thursday. They broke some shops, stole valuable items, and also burnt 14 shops.
After the attack, many Nigerians have continued to express their opinions concerning the attack. The majority are of the view that the federal government needs to intervene now to restore peace in the state. Some other persons think that the Plateau State government should be allowed to handle this matter the way they deem fit.
What do you think should be done to save lives in the state?
The situation in Plateau state at the moment requires tact from professionals in tackling it. The two dominant religious groups need to be talked to. They need to listen to religious leaders who are calling for peace. They need to put their sword down and embrace peace.
Lastly, the government needs to move swiftly and arrest all those directly involved in the killings and destruction of properties in the state. Those caught need to be used as scapegoats to teach others strong lessons. They must be prosecuted immediately after they are caught.
What is your view on this?.