Countries Where You Can Find The Igbo Tribe Aside From Nigeria
As we all know, The Igbos are a major ethnic group in Nigeria, whose homeland is situated in the South Eastern part of the nation. Having a very significant part to play in the history of Nigeria, they are certainly one of the most popular ethnic groups in Africa.
However, when you hear "Igbos", the first thing that comes to your mind is "an ethnic group in Nigeria". But did you know the Igbos are found as a minority Tribe in Equatorial Guinea?
The Native Equatorial Guinea Igbos number to about Thirty five thousand, and they also known as Igbos there. They speak the same Igbo language.
Igbos can also be found as a Tribe in Cameroon .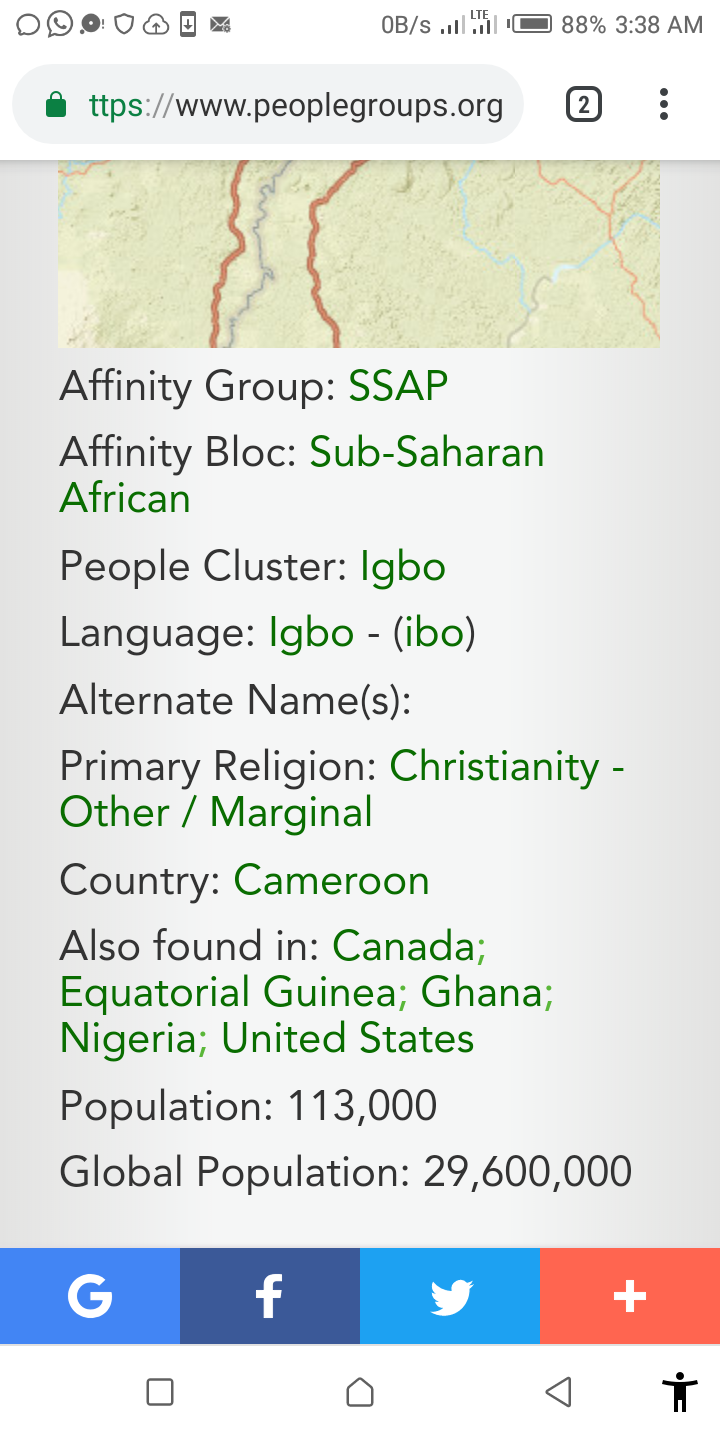 They number about a hundred and thirteen thousand people.
Apparently, the ancestors of the Igbos were spread across the Earth. More countries where igbos are found could be discovered soon.