Gospel
Christians React After Pastor Adeboye Shares New Prophecies For The Month Of March
Christians React After Pastor Adeboye Shares New Prophecies For The Month Of March
When it comes to anointing and humility, the Nigerian Preacher, Pastor Enoch Adeboye is mentioned as a result of how God has used and done miracles in his life over the years.
Pastor Adeboye has released powerful prophecies for the new month that many Christians are excited about.
In hard times like this, the Christians who keep their faith in God and no one else will receive from him. The prophecies of a prophet cannot have an effect in your life if you don't have faith.
Right away, see Pastor Enoch Adeboye's prophecies for the month of March which has made several Christians to react on Twitter.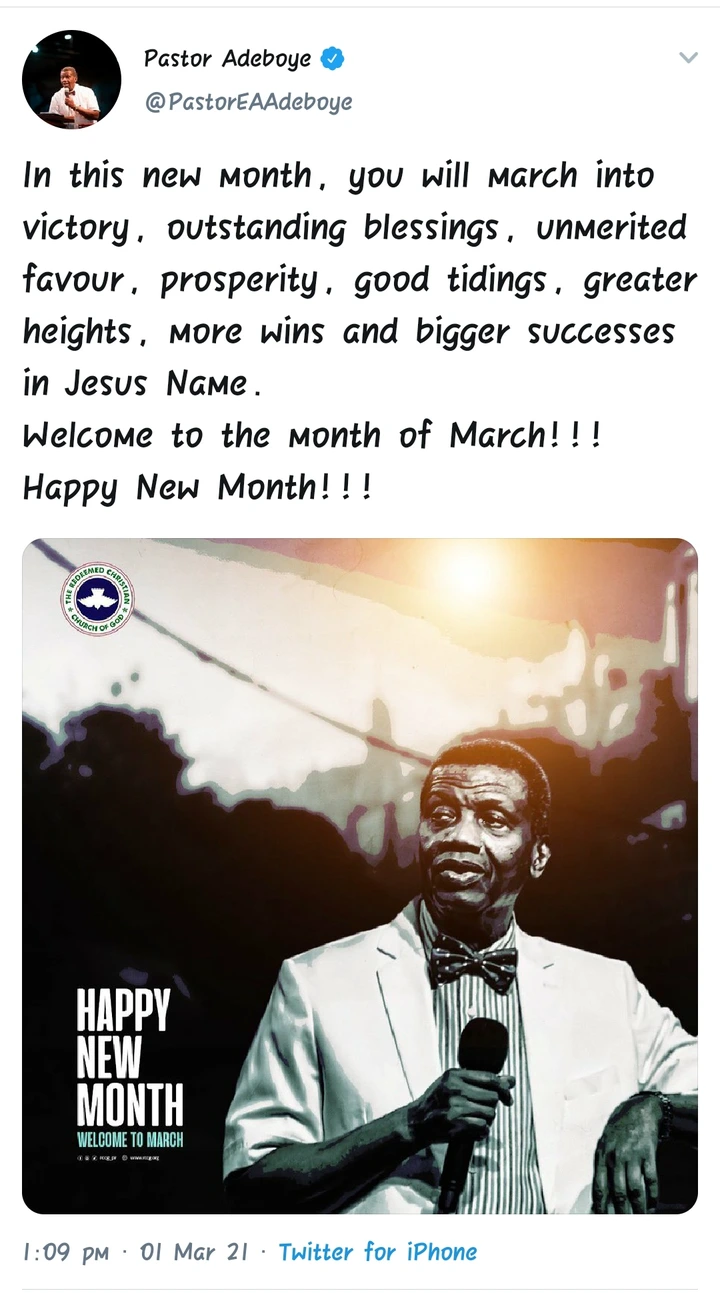 The 78-year-old preacher who is the head pastor of the global church, RCCG said Christians will march into victory, outstanding blessings and good tidings.
After the Nigerian preacher made such prophecies see how Christians have reacted.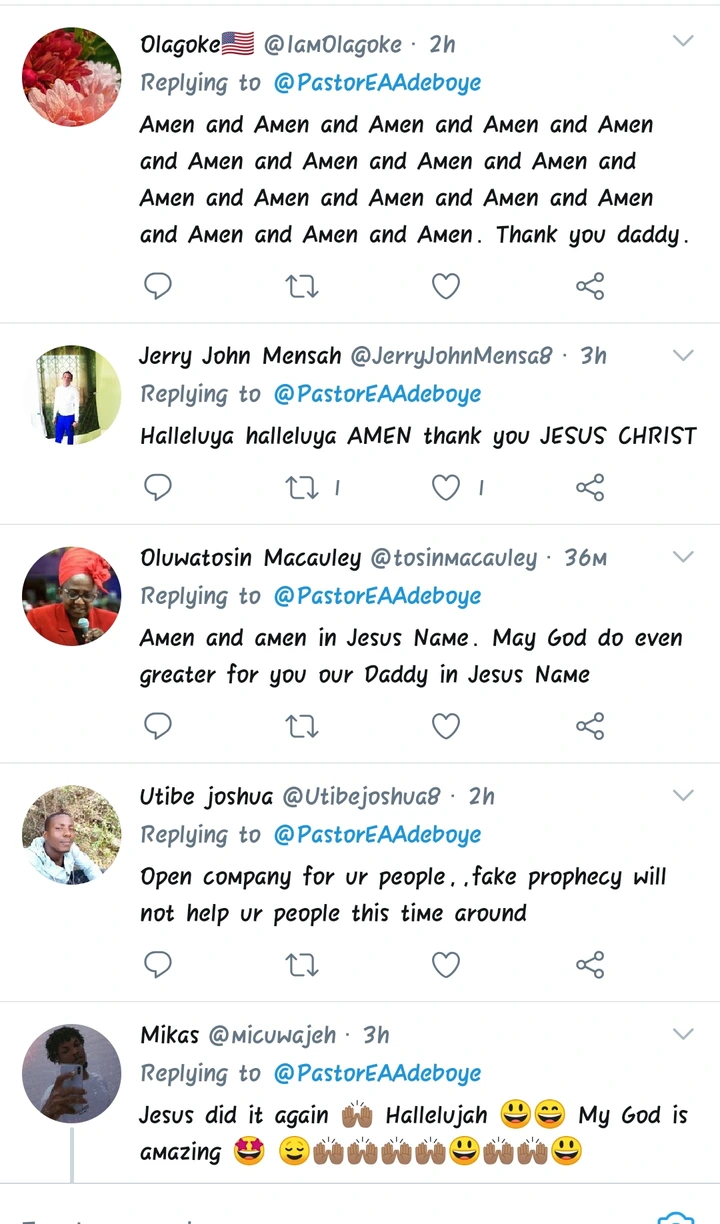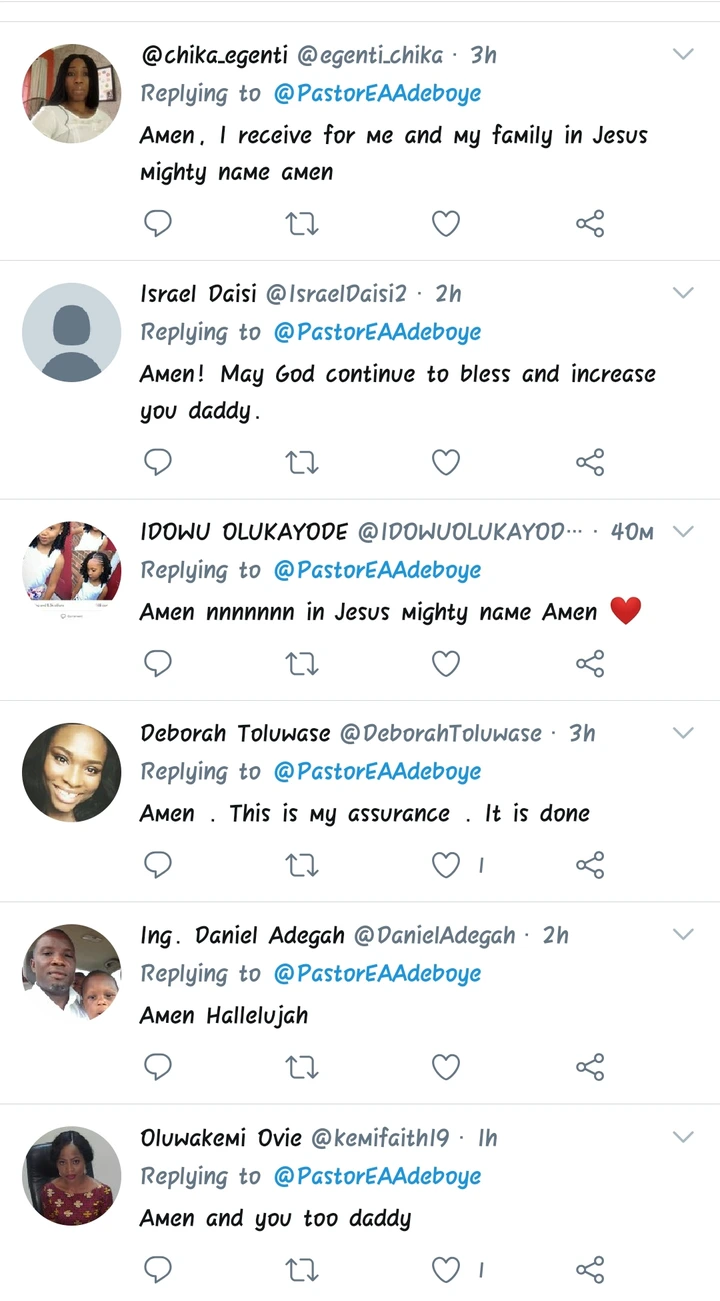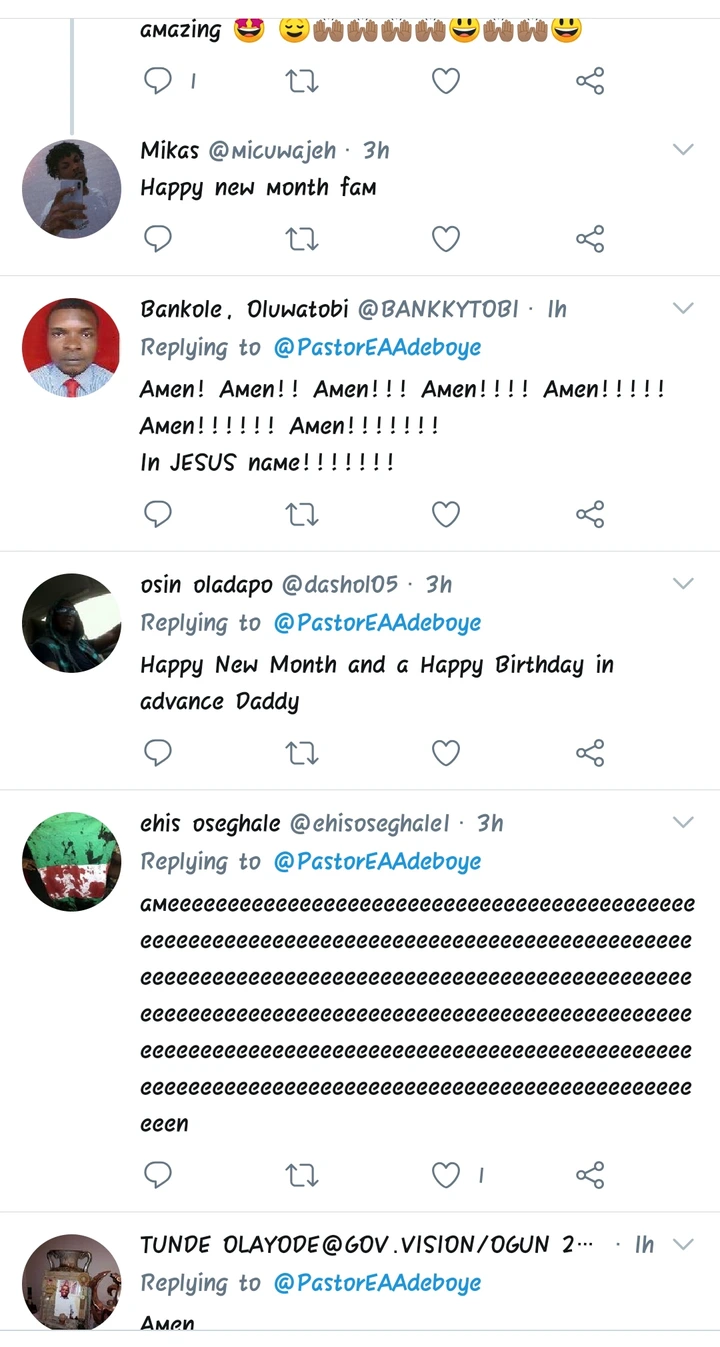 I as a Christian say a powerful Amen.
What do you say readers?
Do you like Winnaijatv? We count on you! Follow us on Googlenews, And get 1k.
Click Here,
and Click the Star.