Check out one promise Alex made to his fiancee that may no longer happen again
Concerning the recent development in the relationship between star actor, Alex Ekubo, and his Fiancee, the below promise which Alex made to his fiancee may no longer happen again
Following the news making rounds on social media recently, it has learned that the 5-year relationship, between prominent actor, Alex Ekubo and star model, Fancy Acholonu, has allegedly hit the rock. According to the buzzing rumors, Fancy has reportedly unfollowed her husband-to-be on his verified Instagram page as well as deleted their combined Instagram page @falexxforever.
The relationship between popular actor, Alex Ekubo and his Fiancee, Fancy Acholony, have been making the rounds on social media lately ever since the popular actor publicly proposed to his fiancee on the video which he shared on Instagram(@alexxekubo). Subsequently, they also took to social media to announce dates for the white and the traditional weddings, respectively.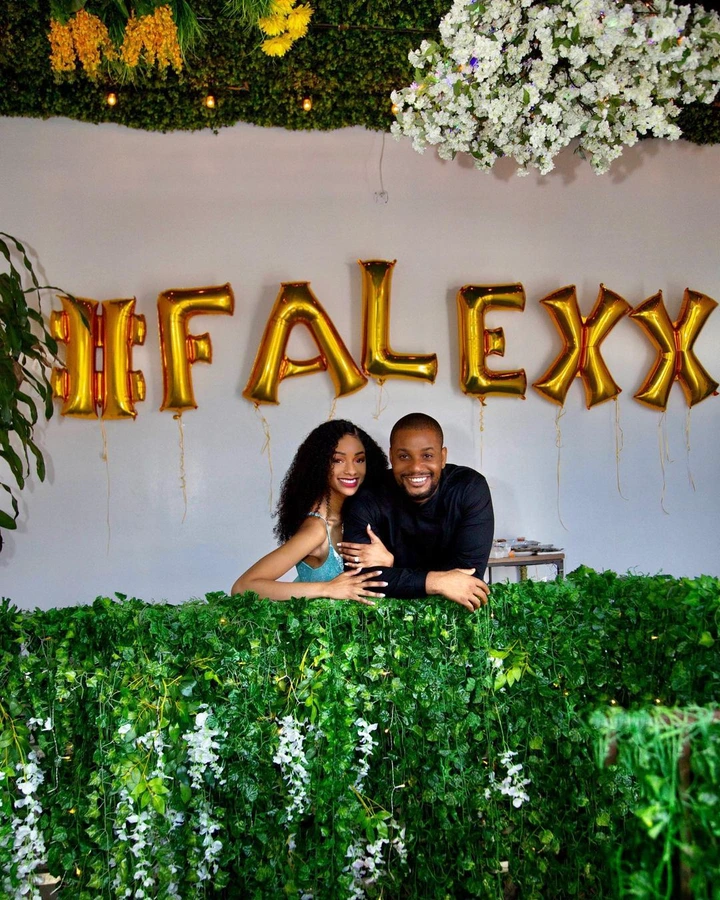 Perhaps, Alex and his beautiful fiance's breakup rumor has left many Nigerians perplexed as no one could tell what led to the sudden split between the two lovebirds. However, many social media users reacted to this development, pointing out their different opinions as regards the sudden split. (@Instablog)
Recall that before this time, the popular actor, Alex, had taken to his official Instagram page to celebrate the love of his life on her birthday stating, with alluring words, how his love for her will remain unquenchable till all the days of his life.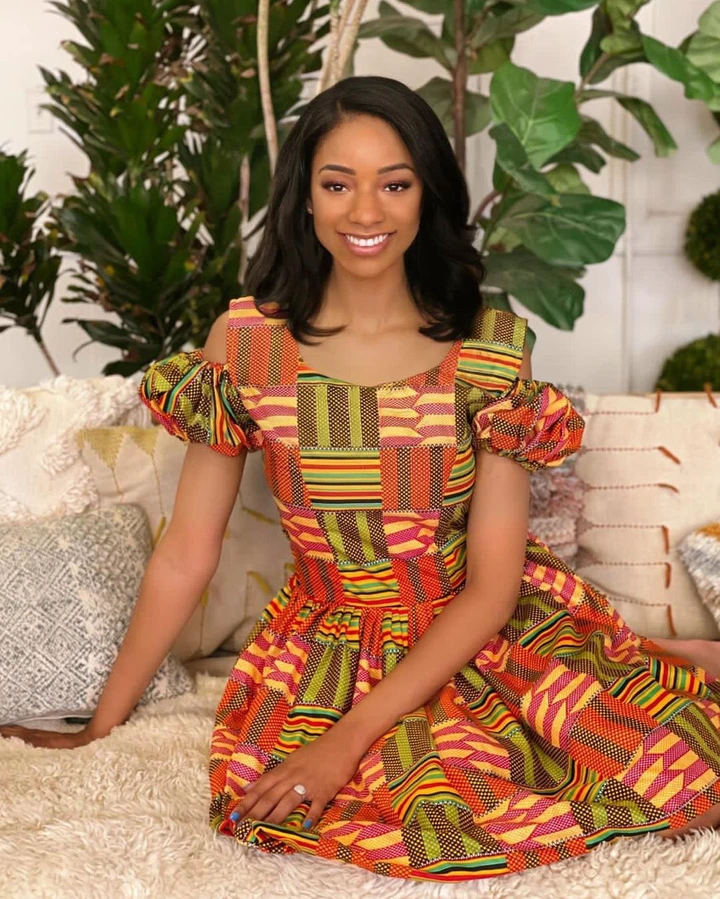 In the post also, star actor, Alex, had, with unquestionable optimism, stated that her fiancee, Fancy, will no longer bear the same surname on her next birthday. In other words, she will be called "Mrs. Ekubo".
Check out what he said
"Happy 30th Birthday… This is the last birthday you will bear this surname… Incoming Mrs. Ekubo".
See below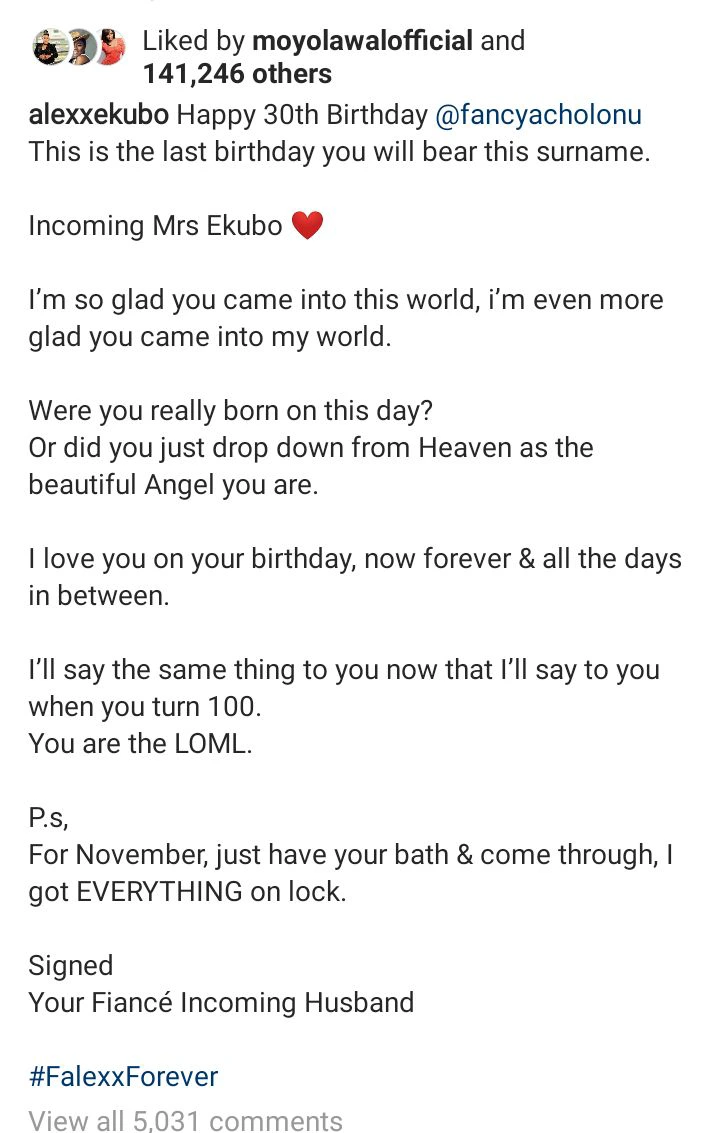 However, a little analysis of the post above amidst the recent splitting of Alex and his fiance entails that there maybe possibly no change of fiancee's surname come her next birthday.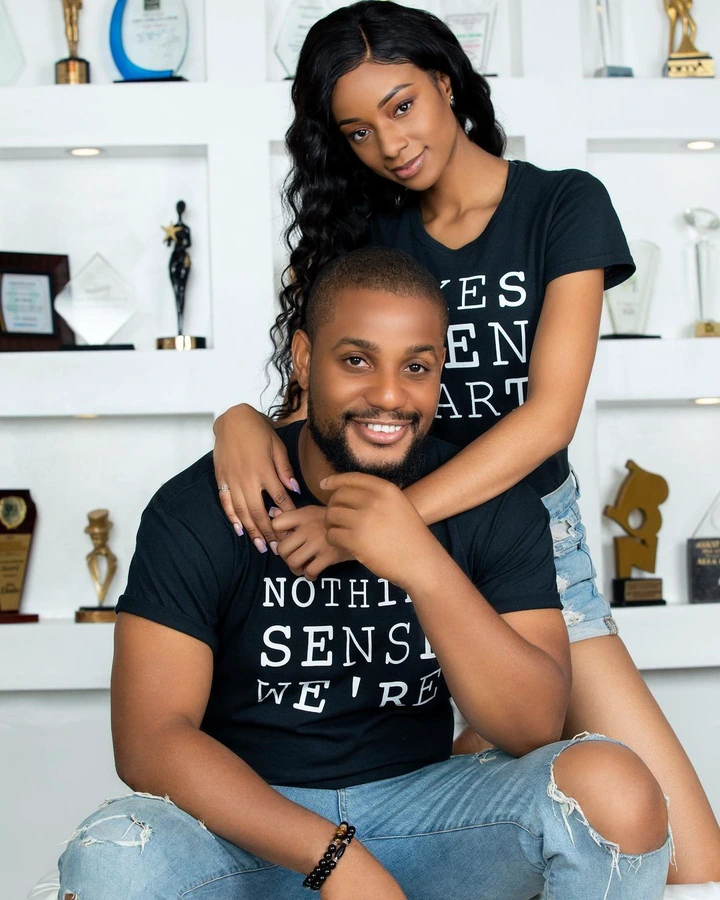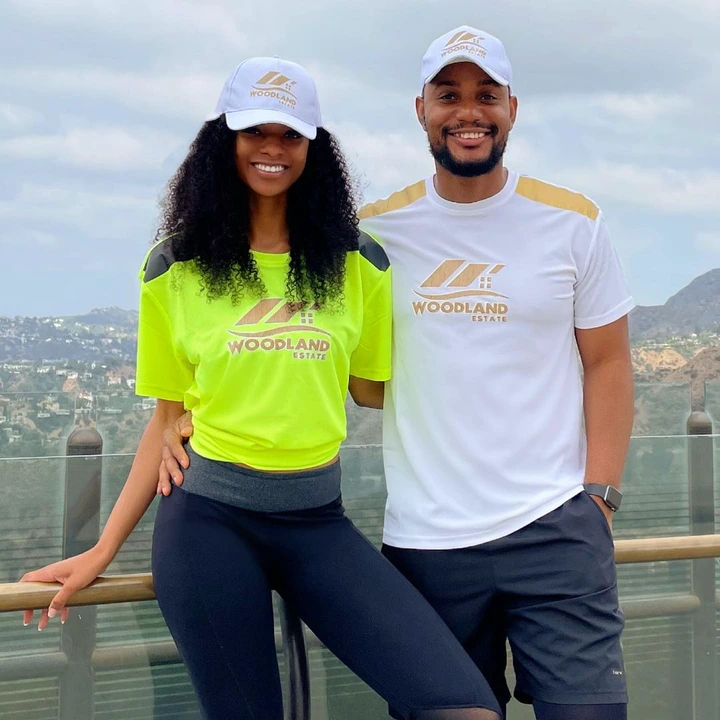 In conclusion, the love shared between Alex and his fiancee for 5 years, is one that most admirers of both lovebirds had wished for pending the recent development. We hope to see Alex and his beautiful wife-to-be come back together in no distant time.
If you were found in this kind of situation, what would you have done to obtain maximum positive results