News
Bokoharam Finally Reveals Why They Are Attacking Nigerians. See What They Said
Bokoharam Finally Reveals Why They Are Attacking Nigerians. See What They Said
According to SaharaReporters, it was gathered that the terrorists that attacked Geidam town in Yobe State, had shared letters to those living in the community before they attacked them. The letters clearly stated that they (BokoHaram) came to fight Jihad war with Nigerian Army.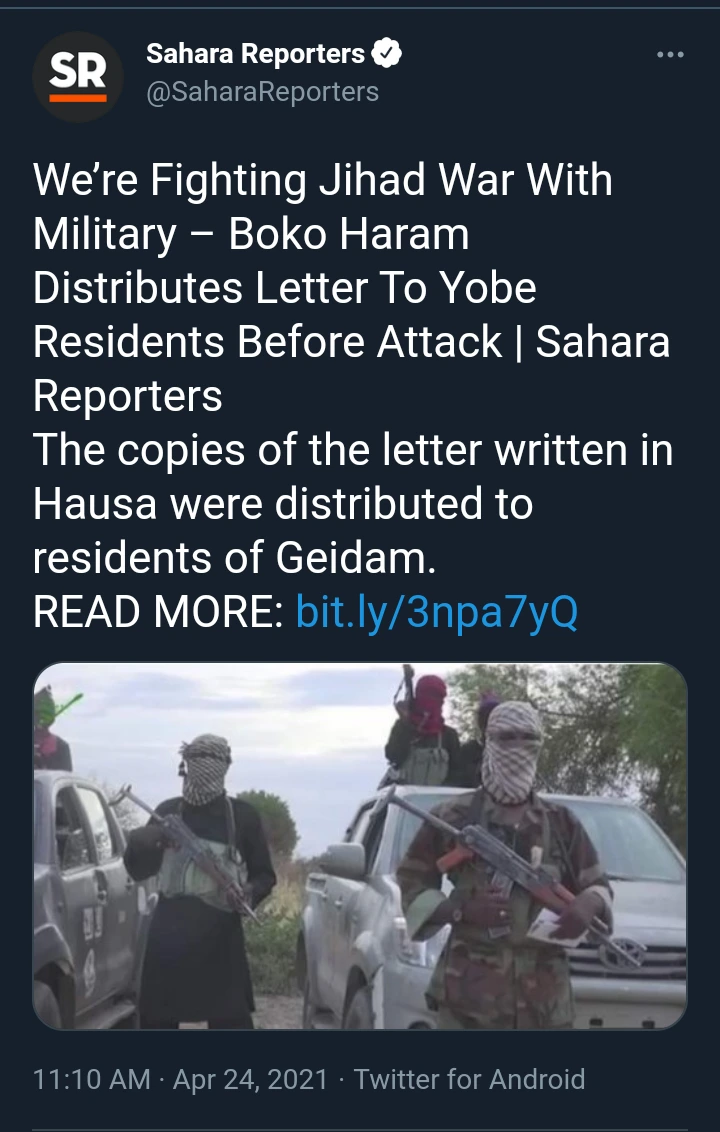 Furthermore, those letters were written in Hausa language and in those letters the insurgents emphasized that they are all out to kill anyone who is stopping them from practising Jihad or anybody working together with the Nigerian security operatives.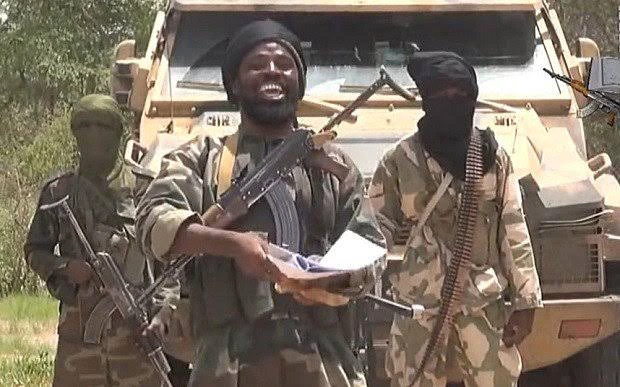 Indeed these bandits are becoming more dreadful as their attacks are becoming more daring to the Nigerian Army. If they could attack the security Operatives and escape without being apprehended, then what's the fate of we the civilian who are not armed?
God should intervene in our country if not we are gradually creeping into war. GOD FORBID!!!
What do you have to say on this?
Source: SaharaReporters
Do you like Winnaijatv? We count on you! Follow us on Googlenews, And get 1k.
Click Here,
and Click the Star.