Barcelona Most Expensive Record Signings, See top 10.
Phillipe Countiho goes down as Barcelona most expensive signing. Countiho was signed from Premier League champions, Liverpool in 2018 of a record fee of €145m. He was later loaned out to Bayern Munich in 2019 with a possibility of buy-out.
Ousmane Dembele comes up as the club second most expensive signing as he joined the Catalan Giants in 2017 of a record fee of €138m from Borussia Dortmund.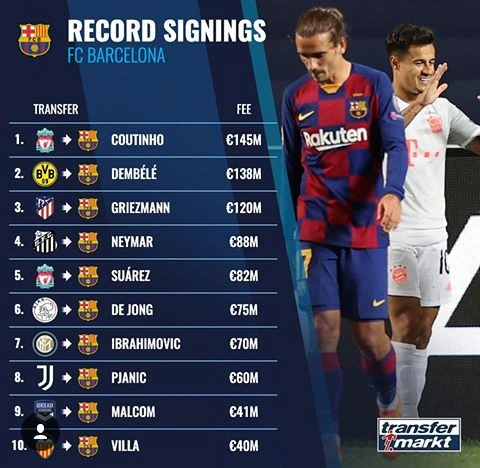 Antoine Griezmann makes the third spot as he joined the club in 2019 from Atletico Madrid of fee of €120m.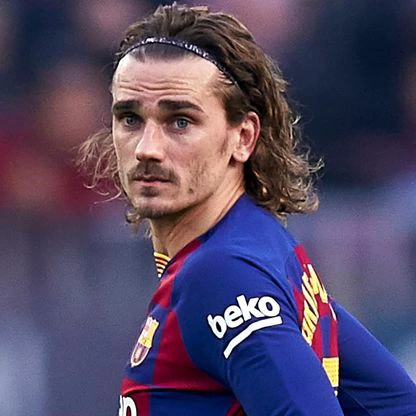 Neymar is Barcelona fourth most expensive signing. They bagged his signature in 2013 from Santos of a fee of €88m before he was later sold to Paris Saint-Germain in 2017 of a record fee of €222m.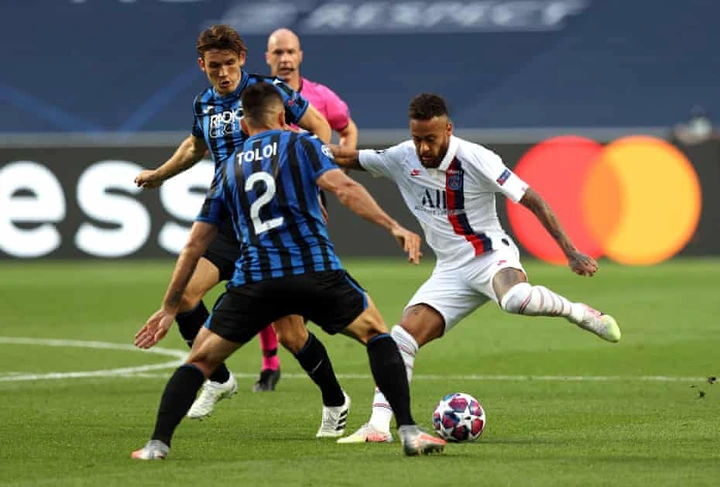 Luis Suarez comes up fifth after he was signed in 2014 from Liverpool of a fee of €82m.
Frenkie De Jong was signed in 2019 of a fee of €75m from Ajax as he makes the sixth spot.