Life Style
"Asides Michael, no other housemate should be forming American accent" – Queen
"Asides Michael, no other housemate should be forming American accent" – Queen
The current season of Big Brother Naija has had so many highlights from different discussions that the 26 housemates has had since the reality show started.
On Saturday evening, Angel and Queen were in a conversation, Queen talked about how the attitude of a few housemates were bad, she stated that some of them like to form American accent because they have lived in America.
Angel responded by stating that their accent were fake because they basically grew up in Nigeria and didn't stay long in America. Queen wasn't happy that they are being proud of living abroad, as she mentioned Boma and Pere as forming fake accent, especially Boma.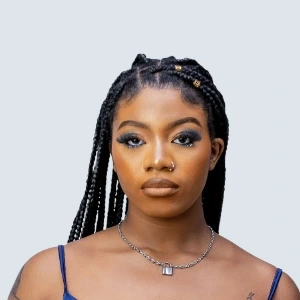 Angel admitted that they both act child-like and Pere is fond of looking down on White Money, while Boma is a 'fake okro'.
Queen responded that they talk like living abroad is a thing of joy when they suffer there, she stated that Pere works as a military man during the day and a nurse at night.
Furthermore, she stated she will rather live in Nigeria, in Lagos and be travelling out from time to time. She also stated that only Michael has a real American accent, in her own words, "aside Michael, no other housemates should be forming American accent, he's the only one with a legit accent, the other (Pere and Boma) two have fake accent."
Queen's bold claim made Angel to start laughing.