News
Arewa Twitter Blows Hot. Read What They Just Said About The Igbo, Fulani, Hausa, And The Yoruba
Arewa Twitter Blows Hot. Read What They Just Said About The Igbo, Fulani, Hausa, And The Yoruba
Nigeria as a great country and the giant of Africa has many ethnic groups and diversity of language. Among the major ethnic groups in Nigeria which we know very well is the Hausa, Yoruba and the Igbo. But due to the Jihad state and inclination of the Fulani's they are seemed to have overtaken the Hausa's and all we get to hear is the Fulani's. While the Hausa is still there one may assume that the three major Ethnic groups in Nigeria is the Fulani, Yoruba And The Igbo.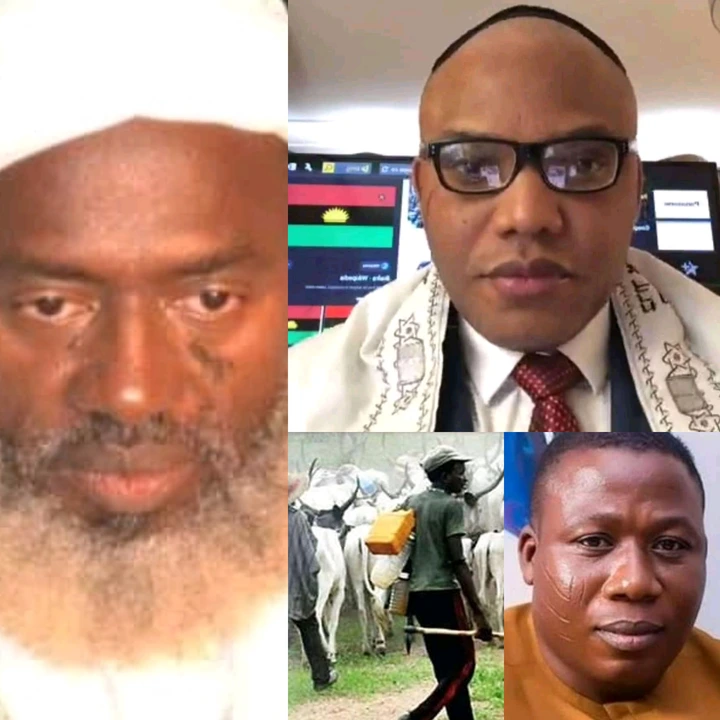 Following the recent conditions of the country, the Arewa twitter released a statement in which the stated that the Hausa, Fulani, Yoruba, Igbo and all other tribes in Nigeria are not evil, its just some of us. They further stated that all Nigerians should all love one another and be brave enough to point the fingers to ourselves when we are wrong. Below is the screenshot of their statement;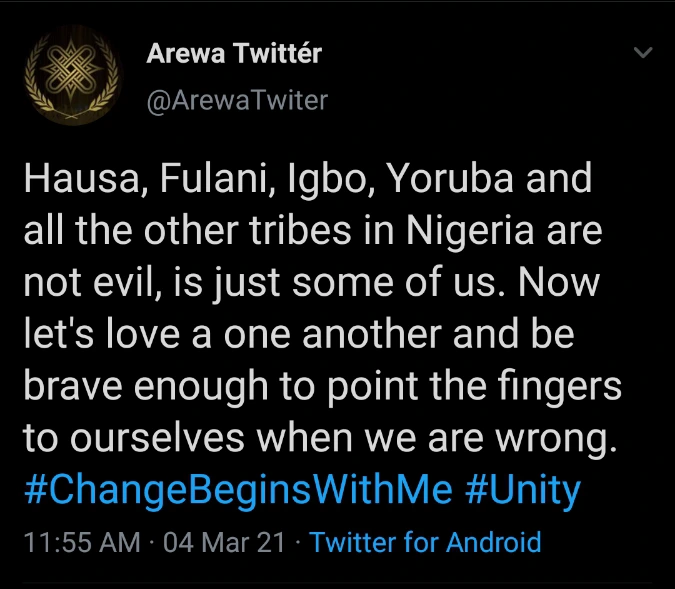 What do you have to say about this statement from Arewa twitter?
Do you like Winnaijatv? We count on you! Follow us on Googlenews, And get 1k.
Click Here,
and Click the Star.