Alex Ekubo Bags a Doctorate Degree, see other Nigerian celebrities who have a Doctorate degree
Even though there are lots of rich and famous people in the world without a school degree, that doesn't mean that school degrees are not useful. In my opinion, having a school degree increases your respect in society, your workplace and also makes people approach you with awareness. And that is why many people crown their educational struggles with a good degree.
Earlier today, Nollywood actor Alex Ekubo took to his official Instagram page to announce to his fans that he has acquired a Doctorate degree, which is one of the most sought-after degrees. In his words, he said, "Thanks to the governing council of the Institut Supérieur de Communication et de Geston (ISCG UNIVERSITY) for conferring on me a Doctorate (Honorary) Degree in Arts & Culture."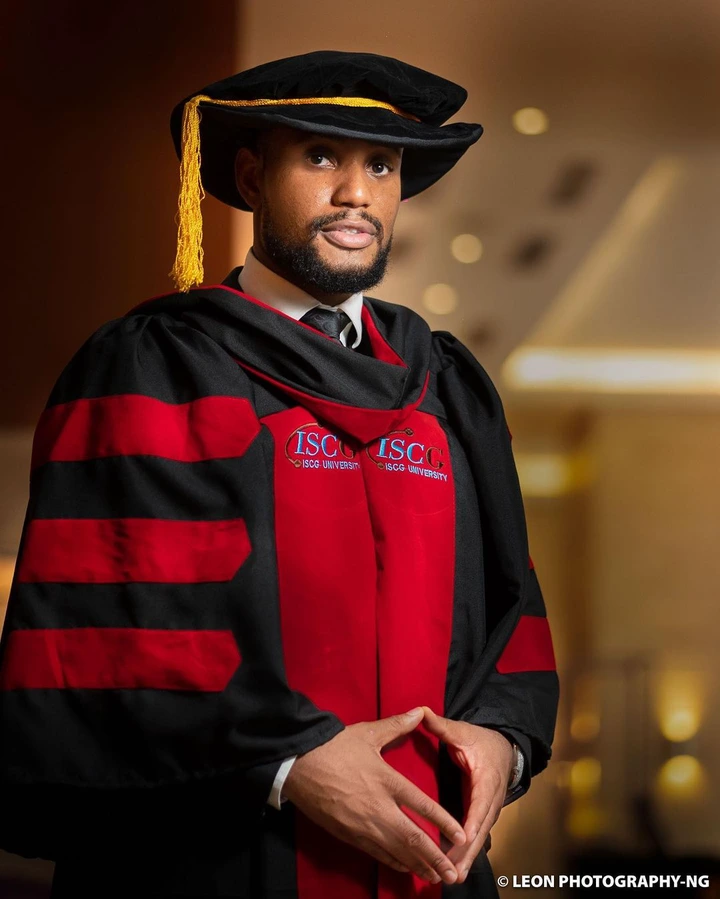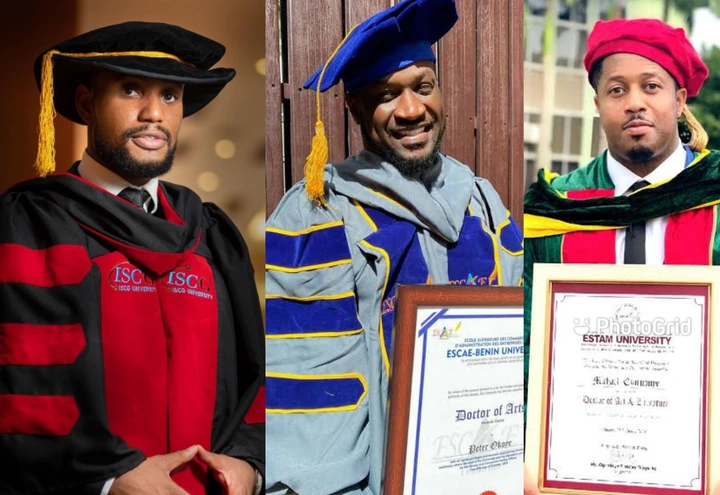 Apart from Alex Ekubo, there are many other Nigerians who have acquired a Doctorate Degree. They include the following.
(1) Peter Okoye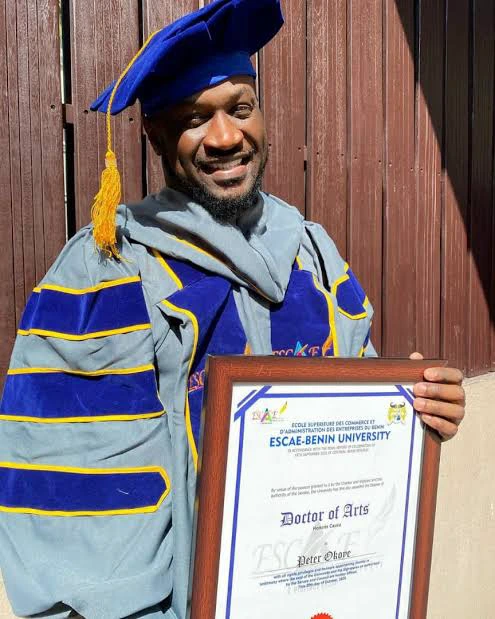 The Nigerian singer has bagged an honorary doctorate degree from ESCAE University in the Benin Republic. He broke the news in a post on his Instagram post some weeks ago. He accompanied the post with pictures of himself adorned in a graduation gown while flaunting the certificate given to him by the institution. According to the music star, the recognition comes as a result of his "immense contribution to the growth of the entertainment industry in Africa."
(2) AY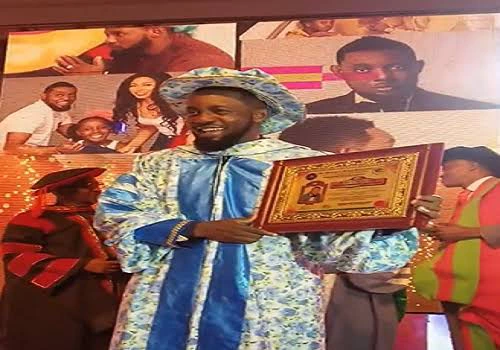 The popular comedian received an honorary doctorate degree from St Thomas Becket University in England, United Kingdom (UK). The honorary doctorate degree was conferred on AY at his 50th birthday ceremony, which was held on Thursday, August 26th.
(3) Pretty Mike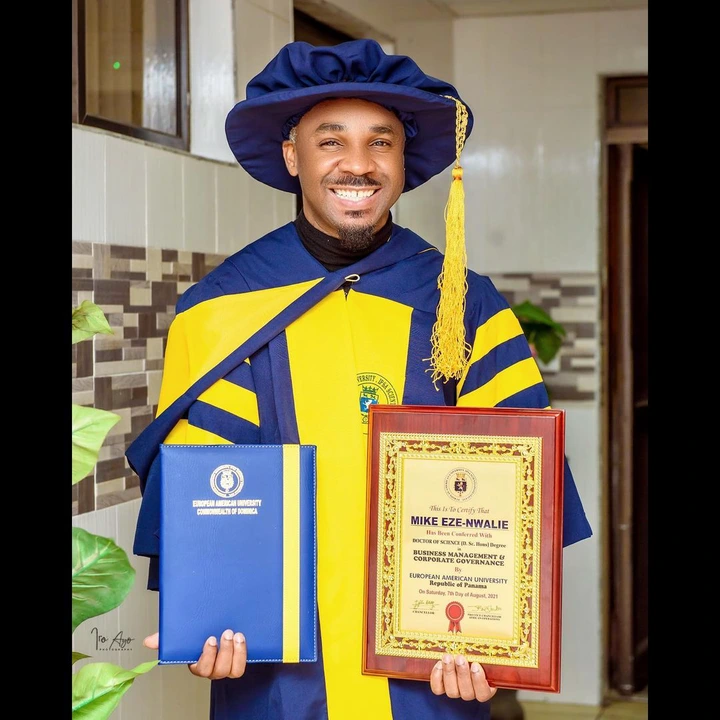 The Nigerian Socialite, Pretty Mike, bagged a Doctor of Science degree in Business Management from the European American University, Republic of Panama.
(4) Mike Ezuruonye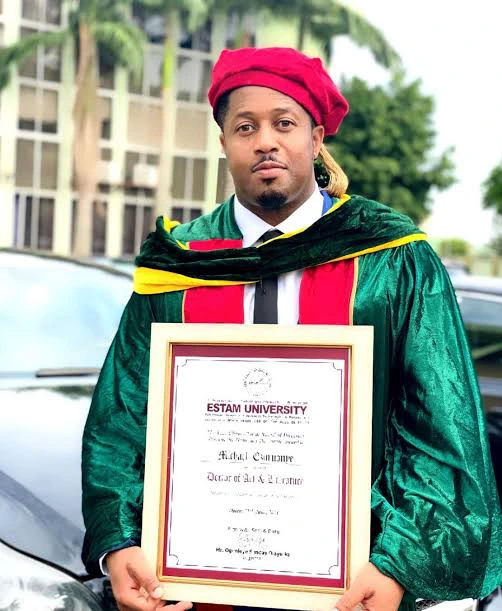 The Veteran Actor has bagged an honorary doctorate degree in Arts and Literature from Estam University in the Benin Republic.
(5) Kaffy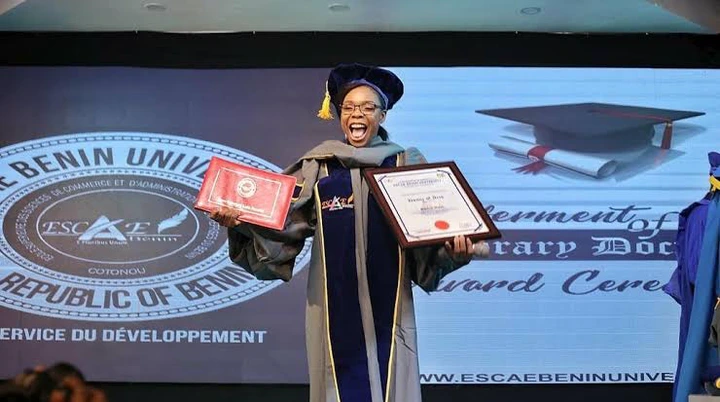 The Nigerian dancer Kafayat Shafau-Ameh, popularly called Kaffy, has been conferred with an honorary doctorate degree by Escae Benin University. The honorary degree was awarded to the dancer in recognition of her role as a pioneer in the business of dance in Africa.