Aisha Yesufu Reacts, After Lawmakers Asked The Victims Of Jos Attacks To Forgive Each Other
Lately, there have been series of killings in Jos, the Plateau State capital. Several innocent Nigerians have been killed because of one reason or the other. As a result of that, lawmakers of the Plateau State House of Assembly asked victims of attacks in parts of the state to forgive each other and embrace one another.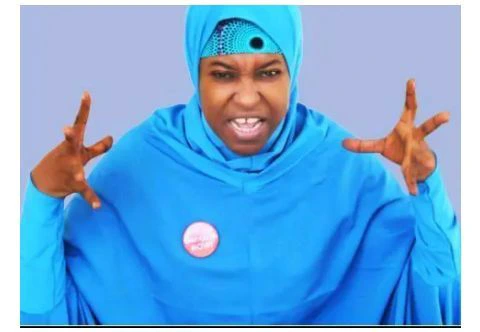 Based on this statement that was made by these lawmakers, a well known human rights activist, Aisha Yesufu decided to react. While reacting, she made it known that victims have been forgiving and embracing each other since 1990 when she became aware of the killings, yet nothing changed.
Speaking further, she stated it clearly that instead of things to change, it has emboldened and created serial killers. She made it known that the government should prosecute the perpetrators and also protect the lives and properties of the citizens.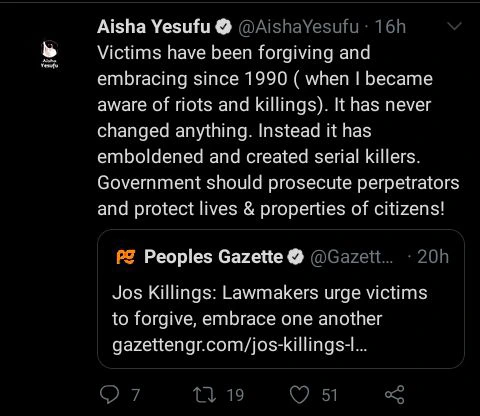 That's a good one from Aisha Yesufu. I really don't think that there is anything like forgiveness here. You can't kill someone else and expect yourself to be forgiven.
Let us do the proper thing, by punishing killers, so that others will be able to learn from that. Trying to forgive killers is not the best way to do things.
What is your take on this? You can drop your comments and opinions below.