News
After The Price Of Cow Allegedly Increased In South, See What A Fulani Man Said
After The Price Of Cow Allegedly Increased In South, See What A Fulani Man Said
Following the increase in the price of foodstuffs in the market, a popular Nigeria news media, Tribune took a survey in different markets to know the reason why there's a sudden increase in the price of food commodities. While reading the report, i noticed that the price of cow too has skyrocketed. You will get to know the alleged new price and what a Fulani man said after.
Remember, some weeks ago, CBN banned the transaction of cryptocurrencies in Nigeria claiming that the trading of cryptos may cause a threat to Nigeria's economy in the nearest future.
After the announcement was made, there was a Fulani man, Adamu Garba, former northern senator advising Nigerians to invest in cows just like some countries. He called the cow investment "Cowtocurrency", but some Nigerians keep blasting him every day for supporting the government's implementation.
Now as Tribune survey to know the price of foodstuffs, it came to our notice that a cow now cost #500,000 as stated by a Southerner cow seller.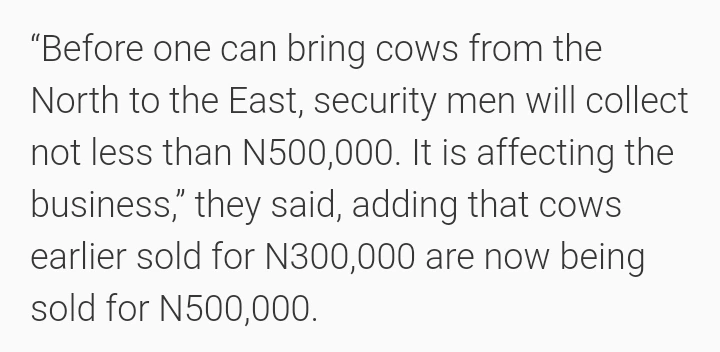 After the increase in cow price, here's what Adamu Garba said again.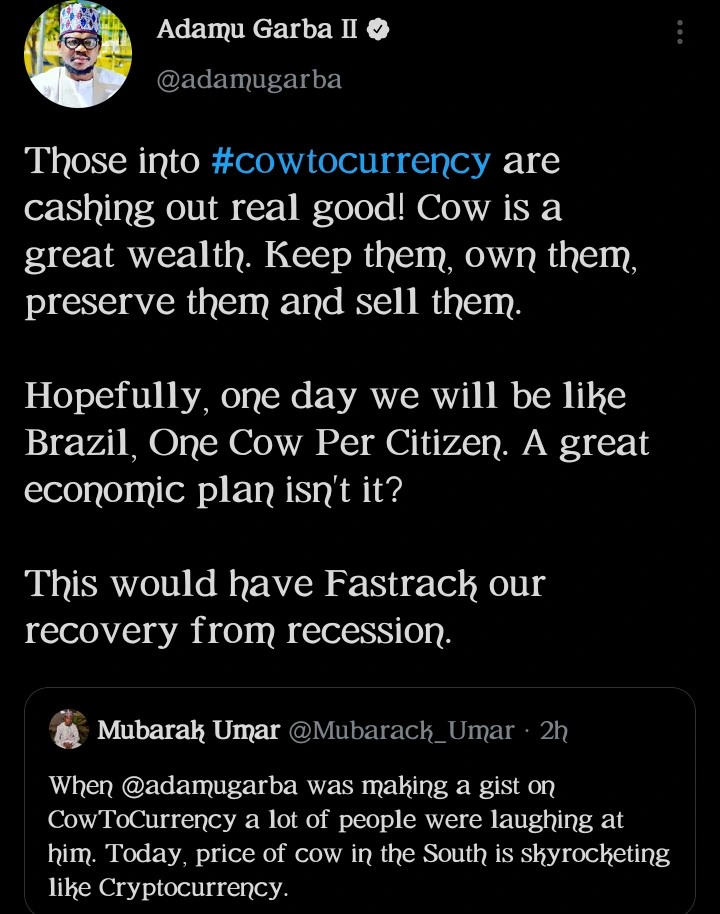 He insisted that Nigerians must invest in cowtocurrency, claiming that it would Fastrack the recovery of this country's economy.
Let me use this medium and opportunity to advise Southerners to try and put more effort into the farming business to save the south region from hunger in the nearest future.
Do you like Winnaijatv? We count on you! Follow us on Googlenews, And get 1k.
Click Here,
and Click the Star.