News
After He Was Arrested, His Son Has Killed Another Four People This Morning -FFK
After He Was Arrested, His Son Has Killed Another Four People This Morning -FFK
The Former Aviation Minister, Femi Fani Kayode has lamented online the alleged killing carried out by the son of the Fulani warlord, Iskilu Wakili, Abu this morning again.
Iskilu Wakili was arrested by the members of the Oodua People's Congress(OPC) on Sunday morning which many people saw as a great achievement for the security faction.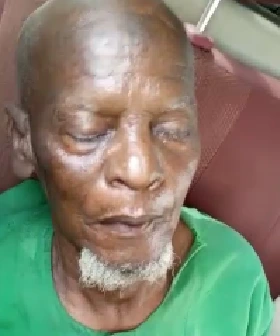 He arrested a warlord who was said to be the leader of the Fulani herdsmen who always carried out criminal activities like killing, raping, and kidnapping for ransom in the Ayete area of Oyo state.
However, some of the security faction involved in arresting the warlord was also detained while reporting to one Oyo police station on Sunday due to the burning down of the warlord which led to the killing of one woman.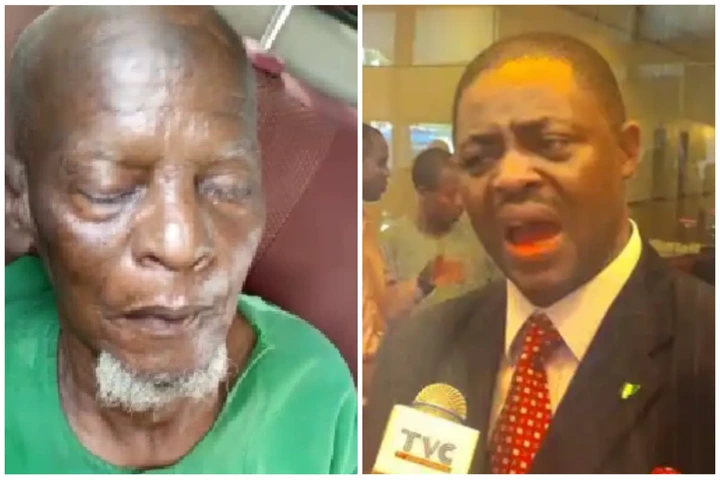 The former aviation minister, Fani Kayode has now moved online and speak up concerning the issues that allegedly happened again this morning. Check the tweet below;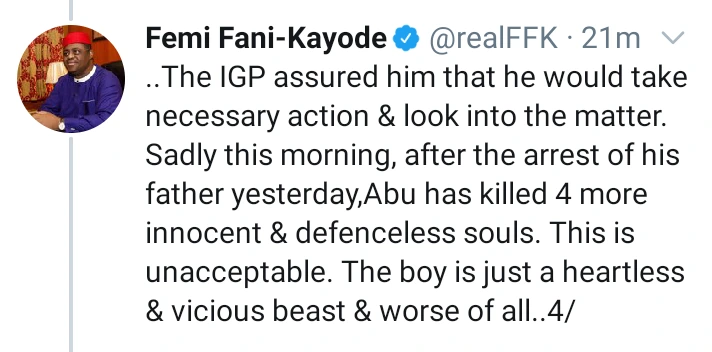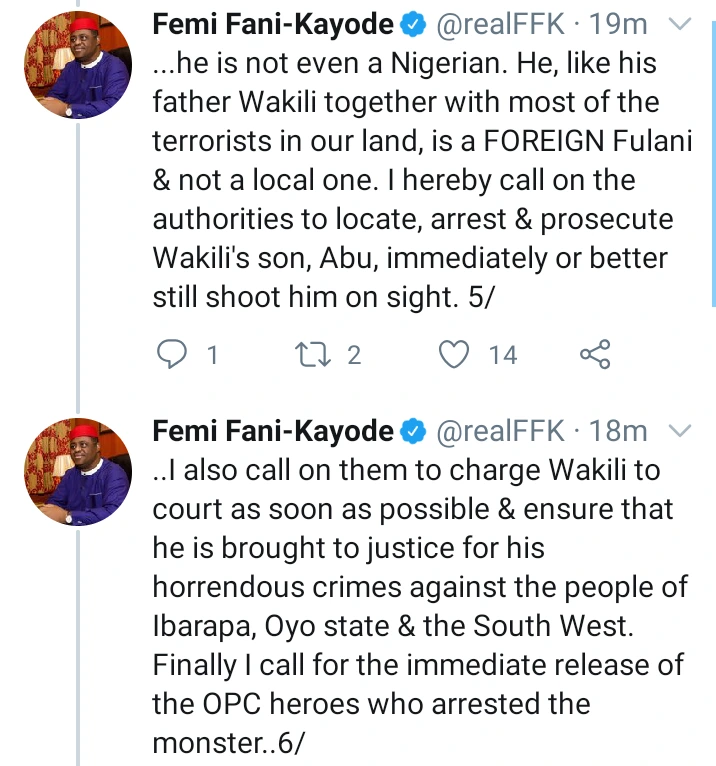 What do you think about this?.
Do you like Winnaijatv? We count on you! Follow us on Googlenews, And get 1k.
Click Here,
and Click the Star.