A Suspected Yahoo Boy Caught With Human Faeces In Delta State
The world has turned to a place of fear. A lot of evil are now happening all over the world because of the quest to make money and be rich. Many young men and women have been lured to doing evil because of their quest for money.
It is so painful that that the youths who are supposed to work on the betterment of the society are taking such kinds of drastic measures of doing unhealthy things to make money and be famous.
A certain young man whose identity is yet to be revealed was caught with human feces. According to the video, the young man came from Anambra state to Delta state. It was in Oshimili North in Delta state that he met his waterloo after he was caught in the act by the vigilante group.
According to the young man, it was his boss who asked him to go get human feces and according to him too, he uses it for ritual which he wants to make money with.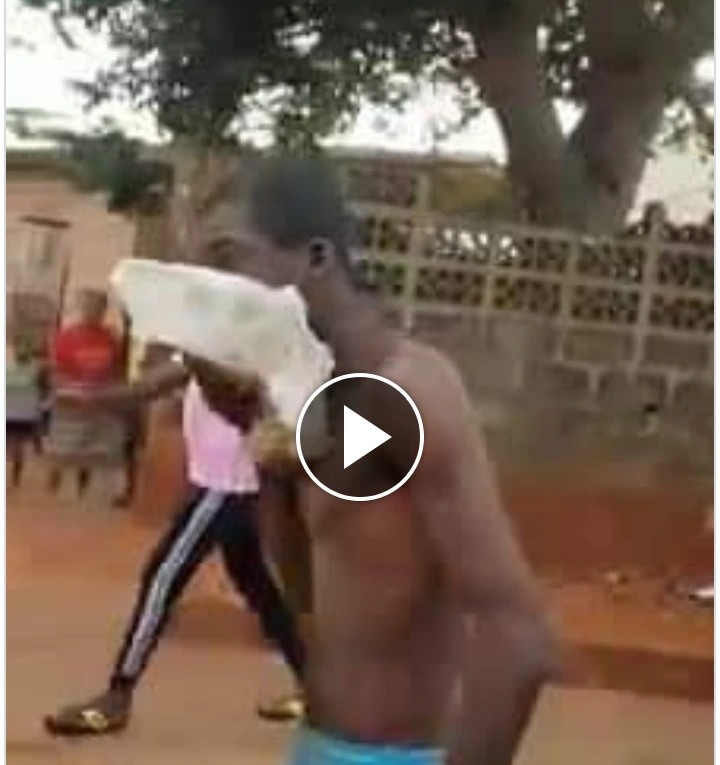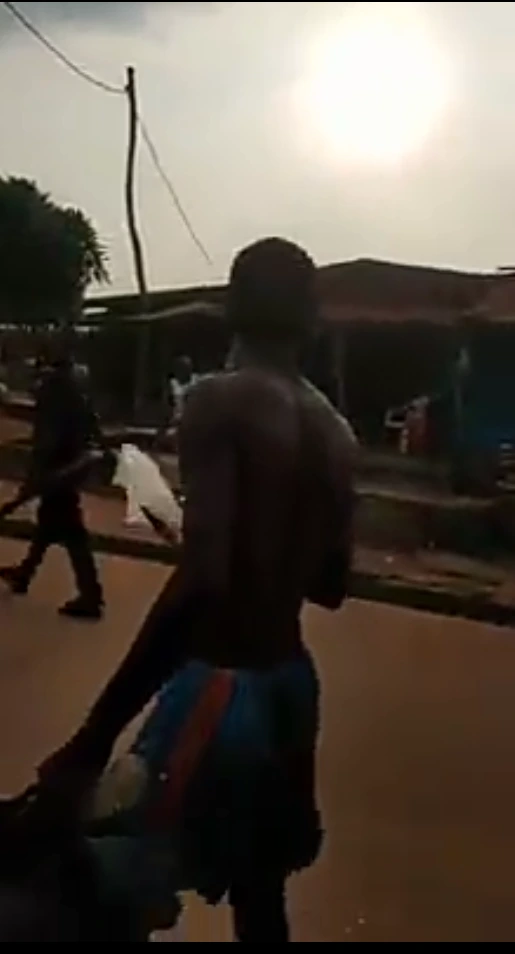 After his arrest, he was paraded in the street so people could see him and hear what he had to say.
At a point while he was being paraded, he was asked to sit down and eat the feces at that spot since that was what he was going to do.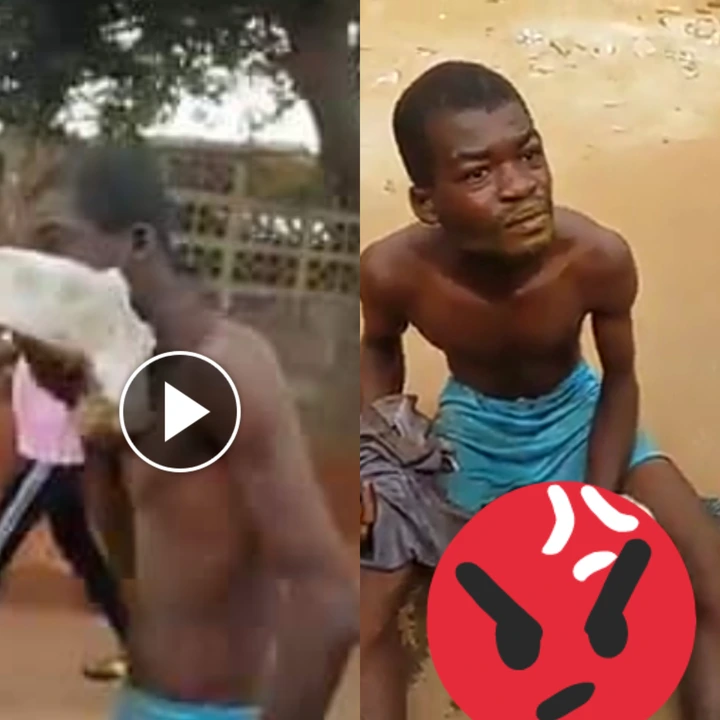 I was there that he revealed that it was his boss that sent him.
This is to advice every young person, there is gain in doing ungodly things for the sake of money. All these will pass away someday.
What is your take on this ugly incident?