Entertainment
5 Annoying Things That Have Been Going On In Big Brother Naija This Season
This season of Big Brother Naija tagged Big Brother Naija Lockdown can be said to be one of the best so far after Bisola's season.
5 Annoying Things That Have Been Going On In Big Brother Naija This Season
This season of Big Brother Naija tagged Big Brother Naija Lockdown can be said to be one of the best so far after Bisola's season.
Really good and we're enjoying all the twists that comes with it. It's no surprise that people who never liked the show before are currently 100% hooked to the extent that people abroad are looking for how to be viewing it from over there. No be small entertainment o
Notwithstanding, there are so many annoying things that have been going on in the big brother naija house this season that really pisses me of. But, I'll be mentioning just 5 of them. If it pisses you off too, let me in know in the comments section below
1. Ozo and Nengi Situationship🙄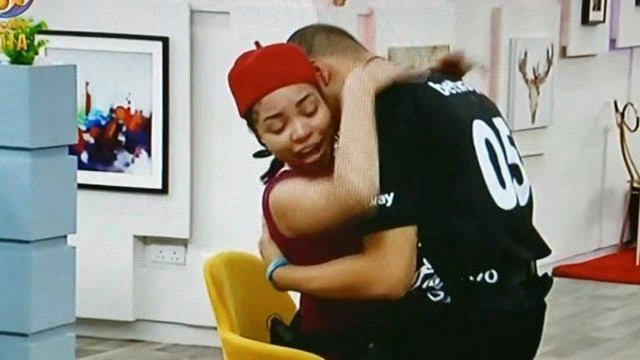 Ozo informed everyone of his naievity in 'woman matter' and we can say we really understand. He was that guy that never really gave women attention all through his schooltime, focusing on reading and getting his distinctions. Also, regardless of the fact that he really never had time for women, he however loves girls with big ass, especially the light skinned ones. UNFORTUNATELY for him, he found his spec in the house – Nengi.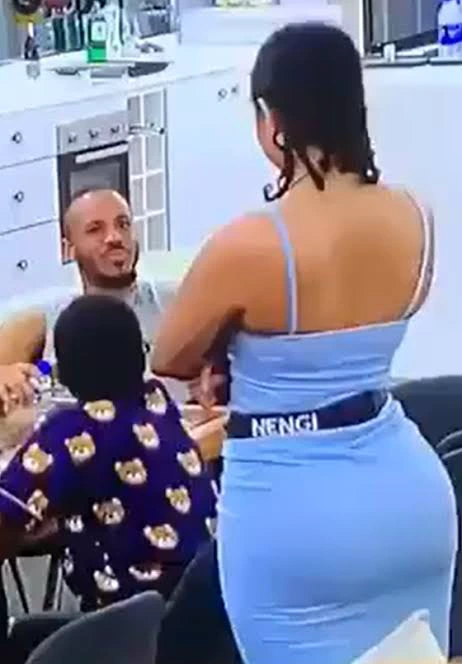 Nengi has proved so far to be an unreliable flirt, whilst jamming the heads of Ozo and Prince. She has clearly told Ozo that she doesn't like him enough to date him. She even mentioned that she has someone else outside the house. She even complained to other housemates of his jealousy and insecurity STILL Ozo doesn't know how to move on with his life, focusing on getting the money. Biggie himself helped him to rightly decide on what his focus should be – Nengi or the Money – and he chose the money which is very wise of him. So, WHY DOES OZO KEEP CRUMBLING LIKE A BISCUIT WHENEVER NENGI APPEARS???? Nawa o🙄
2. Lilo and Eric Entanglement 🙄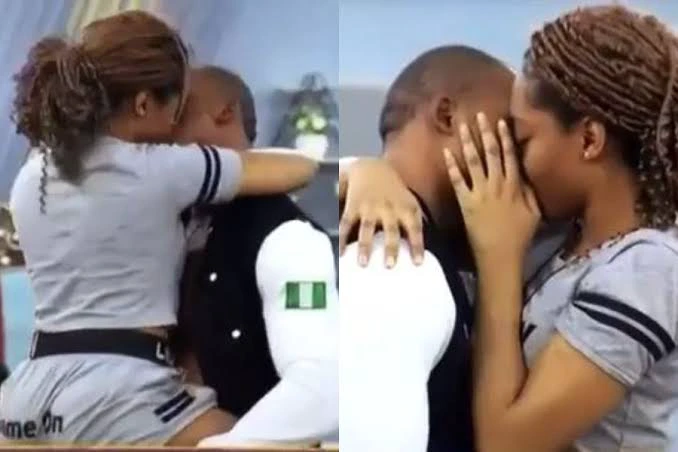 The day you try to force a guy to be with you is the day you loose your value as a woman. Lilo is absolutely beautiful, one of the finest girls in the house. When she first got into the house, she had this vibe and charisma that suggested that she could possibly win the money. She even trended on Twitter!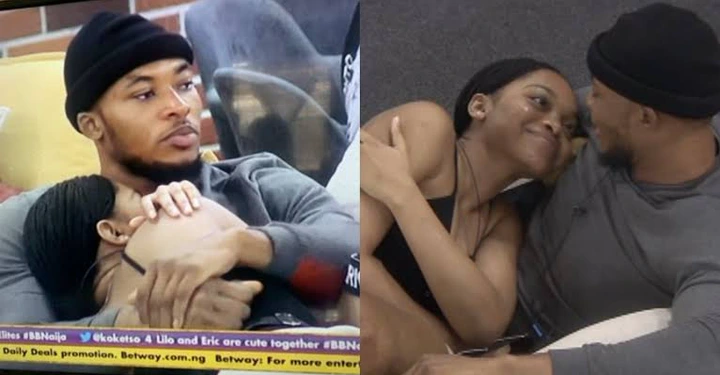 Until she started liking Eric which is not even a problem, except that it is way too much. We all know how painful to realise that we like someone more than they like us. But shouldn't that ginger you to move on with your life especially when you even already have a boyfriend outside the house? But No, Lilo is always all over Eric and everyone now knows that she is forcing herself on him which has made her loose so many fans already. Right now, she is one of the weakest housemates with the lowest number of fans because of her clinginess. These girls never really learn sha.
3. Praise Eating The Forbidden Fruit – Ka3na 🙄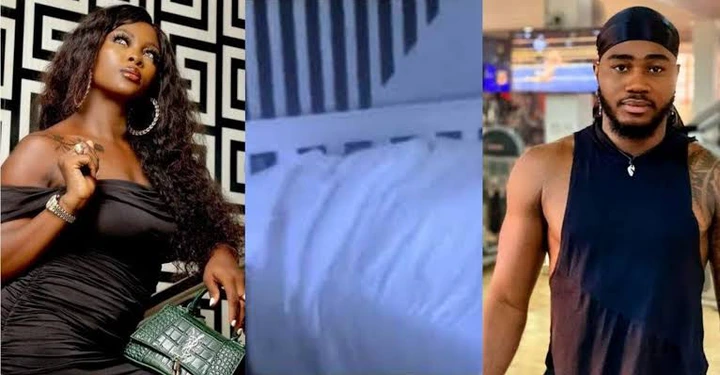 There is always that guy who is married or engaged that comes to the Big Brother Naija house to remind everyone that men can actually be scum. First, it was Thin Tall Tony with Bisola, then, it was Teddy A with Bambam, then, it was Mike Edwards, who managed to evade any entanglement. This year, it is Praise, a married man, adulterating with an ex-married woman, Ka3na.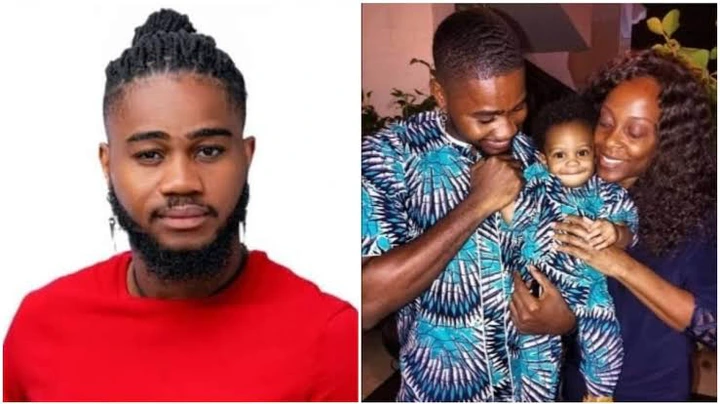 What should his wife say outside now? What a disgrace. Godforbid some guys🙄
4. Erica Loosing Guard🙄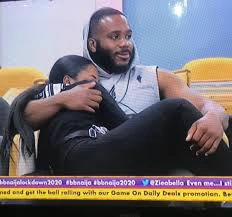 Erica obviously doesn't know that she is currently one of the strongest contenders in that house. At first, regardless of Kiddwaya trying to distract her, she was so focused on the money. But now that Kiddwaya has informed her of his feelings and how with his money, he can solve all her life problems, she is now loosing guard.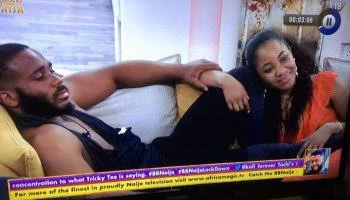 Maybe Kiddwaya can dash her the 85 million after the house sha. But in this life, nothing really goes for nothing. I will prefer she doesn't join the long list of ladies to get slept with in that house. She should focus on playing her game well, living decently and winning the money instead of kissing Kiddwaya up and down and gallivanting around. She is slowly loosing fans o. Ehen🙄
5. Nengi's Pride and Cunniness🙄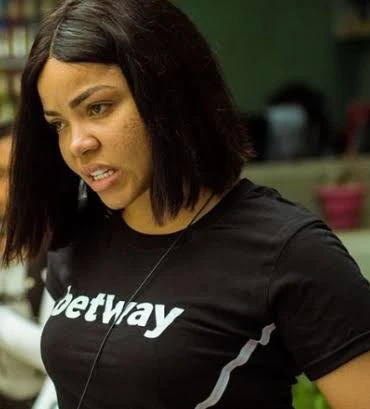 First of all, how can you tell a guy that you were only using him to pass time because you could barely sleep at night? Is that not a sign of abnormality? Nengi has a particular syndrome that is also affecting Kim Oprah, who is a former housemate in BBN last year and that syndrome is called – Fine Girl Syndrome. It is a syndrome that makes you feel you're so fine that you can ride on anyone you like.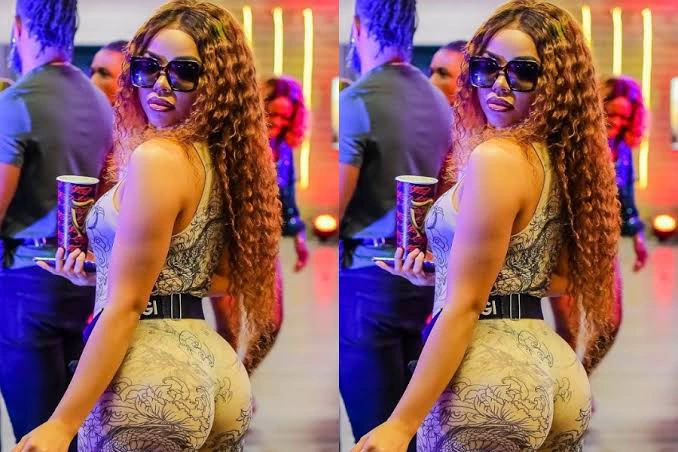 She is currently riding Ozo who has proven too naive, she is riding prince who most probably just wants to chop and clean mouth and she tried to ride Kiddwaya, but Kiddwaya is instead a cruise master. He really sends no one in that house. So, her mission over him is abortive before it even started. But the fact that she feels that her beauty, buttocks and the small IQ she managed to have is enough to ride men shows that she really needs help once she's outside the house. She is a female narcissist.
If these things annoy you too or if you know other annoying things some of these housemates are doing, let me know in the comments section.
Do you like Winnaijatv? We count on you! Follow us on Googlenews, And get 1k.
Click Here,
and Click the Star.